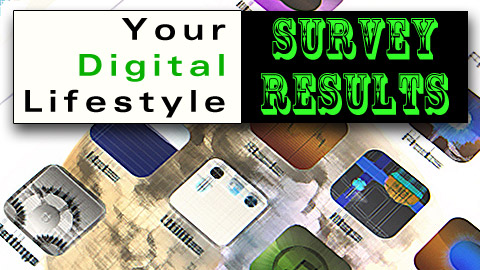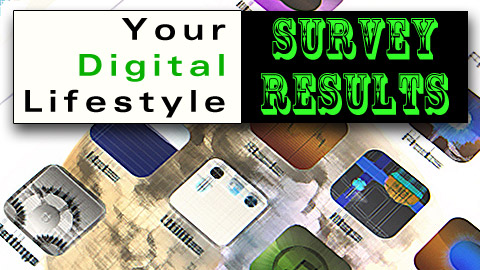 Survey edited by Hal Goodtree. Photo by Yutako Tsutano.
Cary, NC – Thanks to everyone who participated in our Digital Lifestyle Survey last week. Some of the results may surprise you.

Get Back to Me
We started by asking people how often they checked their email. 72% said "constantly." The remainder said "a few times a day."
No one said "a few times a week."
Twitter is for the Birds
Surprisingly, 61% said Twitter was "for the birds."
17% said Twitter was "for kids" and only 22% said they used the social messaging service.
And the Winner is: Firefox
Browser choice among our respondents was pretty evenly distributed among the four major web options (Internet Explorer, Firefox, Chrome and Safari).
Firefox came out clearly in front with 38.9%.
Email Chaos
Some technologies have clear winners and losers. Email is not one of them.
Our respondents used Gmail, company email addresses, their own domains, Earthlink, Roadrunner, Yahoo, Hotmail and more. 5.6% of users still used AOL.
Facebook: Yes
69% of respondents used Facebook every day. Another 25% said they were on it "now and then."
Less than 6% said they "seldom use it" or "couldn't care less."
I Get Most of My News From the Internet
Almost 78% of respondents say they get most of their news from the internet.
Radio came in send with 19.4%. Newspapers limped in third with 16.7%. TV staggered across the finish line with 13.9% and magazines barely qualified with 8.3%.
Only 2.8% of respondents said "Don't care about news."
Internet Users: Expert?
We asked people to describe their overall relationship with the internet. No one said they were "a little lost."
Only 5% said "able to get along." 22% answered "moderate skills."
44% claimed "expert skills" and 33% said they were "professionals."
A Slice of Cary
Our respondents were 64% women and 36% men.
61% were in the 40-60 age group and 89% live in Cary.
What we have here is targeted snapshot of the digital lifestyle of Cary citizens.
For advertisers and marketers, the message is:
Pay attention to online news sources – 78% of your audience lives there.
Email marketing: still viable – It's been around for years and it's still relevent. People check their email constantly.
Facebook: Just Do It – Consumer-facing businesses need to pay attention to Facebook. Almost 70% of the Cary audience does, everyday.
https://carycitizenarchive.com/wp-content/uploads/2011/10/digital-lifestyle-results.jpg
270
480
Hal Goodtree
https://carycitizenarchive.com/wp-content/uploads/2020/03/cc-archive-logo-450-v3.png
Hal Goodtree
2011-10-30 12:30:15
2016-12-08 11:36:33
Survey Results: Your Digital Lifestyle