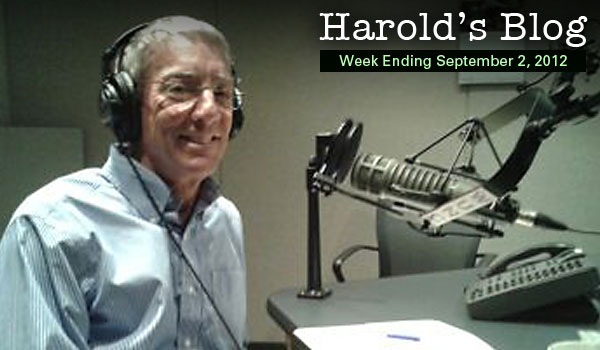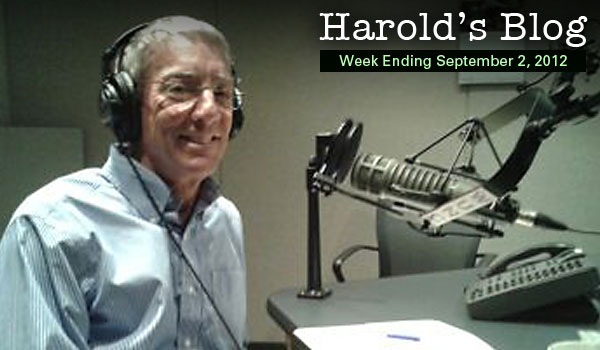 From the blog of Cary Mayor Harold Weinbrecht. Photo courtesy of Harold Weinbrecht.
Cary, NC – It was a very slow week partially due to time spent in New York visiting my daughter.
NYC Trip: It's Not Cary
Saturday through Tuesday I was in New York City visiting my daughter. We did a lot of touristy things and I was also able to explore on my own.
When I visit other cities I always look at them from a comparison point of view. I pay attention to things that I like and dislike. This trip was no exception. For example, I loved running along the Hudson Park (a thirteen mile greenway). Hopefully the Cary greenway system will one day be connected enough to have several miles.
I was also impressed that Manhattan was essentially clean and safe given the huge population. Of course, the safety and cleanliness has to be put into perspective.
The main thing I disliked was the amount of people everywhere all the time. To me that was exhausting. To those that love crowds I am sure it is exhilarating.
My take away was that while Manhattan was an interesting, fun place to visit it can't compare to my quality of life in Cary. I am sure others, like my daughter, would have the exact opposite opinion.
Busy Wednesday
Wednesday it was back to normal mayoral duties. My first meeting was with a representative from Wags 4 Tags. Their mission is to unite psychologically impaired veterans in North Carolina with companion, support, and service dogs rescued from kill shelters. We talked about ways to get funding for their mission and how the town can help.
My second meeting Wednesday was with developers who are considering rezoning a portion of land near Kildaire and Ten Ten Road. They were interested in mitigating concerns of nearby residents. I was joined by council member Smith and staff. Hopefully, our discussion will provide some insight to help resolve issues with the neighbors.
My last meeting Wednesday was a brief get-together with the town manager. We discussed a recent condemnation and potential interest in the MacGregor shopping center in addition to Cosco who has already expressed interest.
NPR Interview
Thursday was a first for me as I did a national interview with NPR's Steve Inskeep of Morning Edition.
Morning Edition draws public radio's largest audience of 13 million listeners. My interview was via the studios at WUNC Public Radio in Durham. I arrived at 11:15 for the 11:30 interview. I was met by the local engineer who set me up with a microphone and headset. At precisely 11:30 the engineer from Washington D.C. spoke to me and said my headset was too loud and she was hearing herself. So the local engineer and I adjusted and were ready. Five minutes later Steve Inskeep came on and we began the interview.
Our topic was the local political climate going into the Democratic National Convention. Based on the time when we finished the interview lasted about 15 to 20 minutes. The interview is scheduled to air on Monday or Tuesday as part of the Morning Edition show. Hopefully, I didn't ramble too much or say something I will regret.
[Editor's Note: Program aired on September 3, 2012. He's a link: NPR Media]
Emails
Emails from citizens this week included several positive comments about Lazy Daze. Some asked that the festival be extended to a weekend event. The problem with that is it would interfere with Sunday services for the Baptist and Methodist churches on Academy Street. But maybe there is a possibility of having a Friday night and Saturday event. We'll see.
Other emails from citizens included a complaint about the entrance into the proposed Carpenter Park, complaints about school buses (we made sure the school board got these), a complaint about trees being cut for utilities, a suggestion that the town dump be turned into a cemetery, and a complaint that the town was promoting municipal bonds unfairly.
Next week will be a holiday week. My main events include the Democratic National Convention, the Cary Chamber Banquet, a charity event, and a 911 event.
Get in Touch
Well that is all for this week. My next post will be on Sunday September 9th. Please feel free to email me with a comment. Email all Town of Cary questions or comments to Harold.Weinbrecht@townofcary.org. Email personal comments to augustanat@mindspring.com.
https://carycitizenarchive.com/wp-content/uploads/2012/09/cary-mayor-weinbrecht-0902.jpg
350
600
Harold Weinbrecht
https://carycitizenarchive.com/wp-content/uploads/2020/03/cc-archive-logo-450-v3.png
Harold Weinbrecht
2012-09-03 16:30:58
2016-08-04 10:51:36
Harold's Blog: NPR Morning Edition