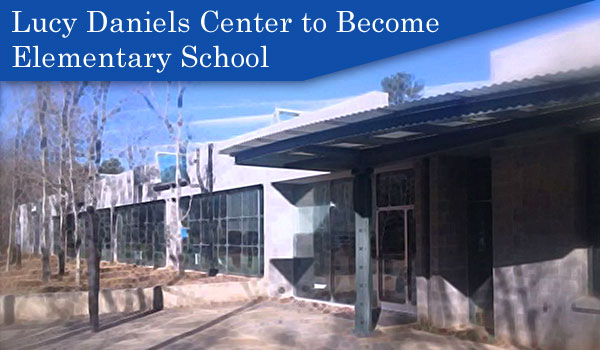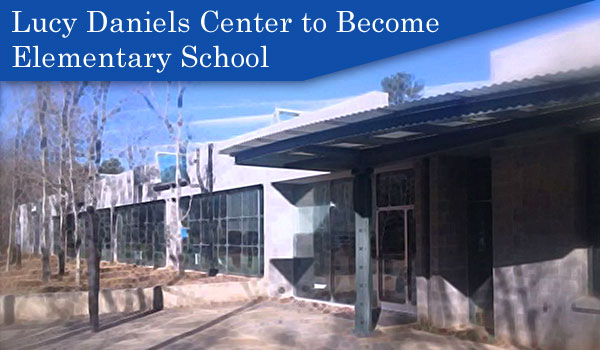 Story and photos by Lindsey Chester.
Cary, NC – For years, the Lucy Daniels Center in Cary has helped parents of preschool-aged children deal with some emotional challenges as they prepared for the move to traditional Wake County classrooms. This year the Center will become the Lucy Daniels' School and start teaching elementary students.
Gradual Transition
Deborah Mugno, Ed.D., the Center's director of education and operations, told CaryCitizen that this will be a gradual transition to re-purpose existing space at their current location off Weston Parkway. The first grade-school class will start in the fall as a mixed class of first and second graders.
The school will eventually serve  3 through 11 year-olds  as it moves to fill what Donald Rosenblitt, co-founder and executive director calls "a critical gap in the Triangle area elementary school options."
The gradual transition will allow the school to switch over existing space to serve older (and larger) children. Desks and other equipment will be purchased that serve the needs of older kids with different needs. A media center is in the planning stage.
The First Class
The first class will enroll a maximum of 10 students led by a masters level teacher. The school will follow the Core Knowledge Curriculum, with an emphasis on science, technology, engineering and math (STEM).
There are currently seven first graders attending Lucy Daniels. Some could easily have transitioned to public school, but their parents felt the need for the additional care. And this need was expressed in such a way from area parents, that the school decided to take a look at expanding the school- aged option to accommodate what they increasingly felt was a void in area school philosophies.
Deborah Mugno told me that they had never had such a large 1st grade group. They had never had parents so vocal about extending the school. She added the timing was interesting – (given all the talk in the news lately about intervention and mental health) but that they were already planning this before the Newtown incident ever happened.
In-House Mental Health Clinic
A fundamental component of the new school is the support of their Family Guidance Service. This in-house mental health clinic designs therapeutic programs for each individual enrolled child. This "wrap around care" includes parent counseling and coordinates between teachers, parents and staff for the needs of the child.
"There isn't another school like this in the state", Mungo said.

What's Different at Lucy Daniels?
The school does not use a behavior modification approach, but rather a psycho-dynamic approach. They believe they can help children best deal with their emotional issues by empowering them to solve their own internal conflicts to make better choices. They teach thinking about behavior from the inside out. The kids learn when to ask for help from a trusted adult and that it is OK to ask for help.
Much research  focuses on early childhood  development stating that the years from 0-6 the brain has the most plasticity. By teaching emotionally troubled children early how to deal with their issues, has the greatest impact
At the elementary school, these therapeutic resources will be available outside of the classroom and will be used to create learning strategies for the individual students. Mungo emphasized the children will be expected to perform at grade level and independently in the classroom.
Currently there are 8 instructors and 30 full-time staff. Mugno expects that to remain, and folks will learn on the job as the school makes changes. The center serves  between 400-500 families a year. Their out reach programs visit area childcare centers, visit IEP school counselor meetings for past students,
Tuition Costs
Tuition will run approximately $16,000/ year which includes the staff meetings and outreach with parents.
Therapeutic care is usally covered by familes' healthcare insurance. At this time no scholarship dollars will be available for students to attend. It is hoped that one day, through fundraising, to be able to offer some financial assistance as is currently offered at the pre-school.
First through fifth grade classes will be in place by the 2015-2016 school year.
————————————————————————————————————————————-
News coverage on CaryCitizen is sponsored in part by Once Upon a Child in Cary, buyers and sellers of gently used cloths, toys and equipment.
https://carycitizenarchive.com/wp-content/uploads/2013/01/lucy-daniels-school.jpg
350
600
Lindsey Chester
https://carycitizenarchive.com/wp-content/uploads/2020/03/cc-archive-logo-450-v3.png
Lindsey Chester
2013-01-31 16:21:27
2013-02-01 12:44:50
Lucy Daniels Center to Become Elementary School