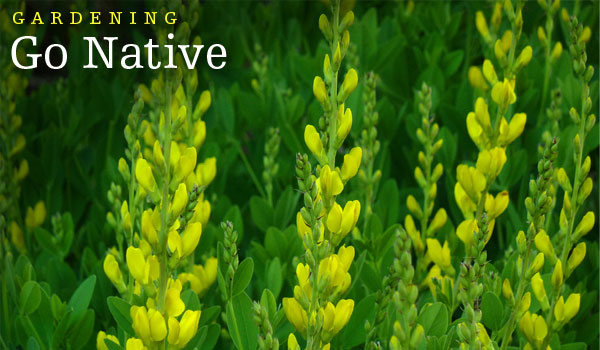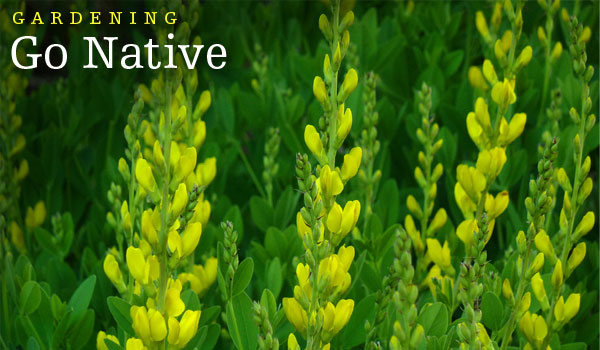 Photo by Katja Schulz.
Cary, NC – As a transplant from New Jersey (relocated Yankee, anyone?), it has taken me a while (15 years and counting) to learn about the best plants for my Zone 7 yard. I've learned the hard way not to fight Mother Nature, but instead to embrace plants native to North Carolina. The main advantage of planting indigenous species is that they require less care to survive – and doesn't that sound like less work?
Our clay soil, coupled with hot and dry summers, can kill many species. The watering required to keep many plants lush through August is not a sustainable practice. Although we have wet spring weather, our summers can often go more than a week without rain. Anything planted in full sun must be drought tolerant.
What Are Native Plants
The North Carolina Native Plant Society (NCNPS) defines native plants as:
"species are those that occur naturally in an area, having not been introduced by human action. Over time, they have evolved with the physical and biological factors specific to their region, such as climate, soil, rainfall, and interactions with other plants, animals, and insects that live in the area."
They aren't invasive, they adapt to the area wildlife which either pollinate the plants, eat them or otherwise positively interact with the species.
Test The Soil
When planting anything in your garden the first step is to test the soil for pH to determine if the soil needs amending. If its clay, go ahead and get some good topsoil and compost and mix that all together, very little really wants to grow in that clay soil. Wet in the winter and rock hard in the dry summer, not a good bed can be made in those conditions.
Observe the Sun
Next watch the area during different hours of the day. Is it truly sunny, shady or only partly sunny? Dos the area have sun only in the heat of the day? Or early morning?  South facing, Northern exposure, East or West?  You will not have success planting a sun loving native in an area that only gets 2 hours of sun a day.
Once you have established the actual conditions for the area you wish to plan, start looking through lists like those provided by the NCNPS for types of shrubs and native plants organized by condition.
Short List of  Great Natives
Clumps:
Sun – Butterfly Weed, Wild Indigo, Coreopsis, Black-Eyed Susan
Shade – Jack-in-the-Pulpit, Blue Cohash
Part Sun – Wild Geranium, Lobelia, Wild Columbine
Ground cover:
Sun – Carolina Phlox
Shade – Wild Ginger
Grasses and edging plants:
Sun – Broomsedge, Bottle Brush, Indian Grass
Shade -Plaintain Edged Sedge (this pops up on my lawn and woods and I transplant to a border)
Shrubs:
Sun – Carolina Rose, Low Bush Blueberry, Maple Leaf Vibernum
Shade – Snowhill Hydrangea, Drooping Leucothoe
I advise new homeowners to remember that plants increase dramatically in size over the years. Think about what you plant, what the the sun and soil conditions are, and how big the plant will be in 3-5 years (or longer) to avoid overcrowding and the need to prune or transplant.
Go Native and enjoy playing in your garden while you reap the rewards of increased wildlife (birds and critters) and the visual beauty that will bring you joy for years to come.
———————————————————————————————————————————————————
The Gardening Column on CaryCitizen is sponsored by Garden Supply Company on Old Apex Rd. in Cary, NC.
https://carycitizenarchive.com/wp-content/uploads/2013/05/gardening-go-native-nc.jpg
350
600
Lindsey Chester
https://carycitizenarchive.com/wp-content/uploads/2020/03/cc-archive-logo-450-v3.png
Lindsey Chester
2013-05-22 15:05:22
2013-05-22 15:05:22
Gardening: Go Native