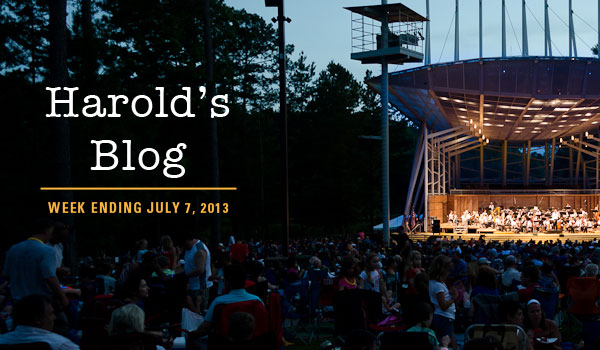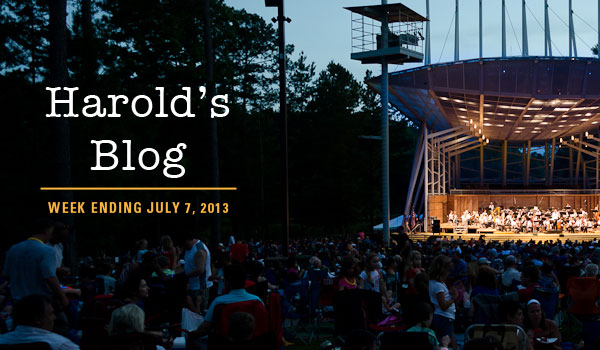 Cary, NC – This week was a holiday week as our nation celebrated its independence. In addition to the Independence celebration at Booth amphitheater, the week consisted of several meetings.
Monday – Neighborly Agreements
On Monday I traveled to Apex town hall to meet with officials about potential service agreements related to water and sewer.
There are times when both towns would like to allow proposals to move forward but the closest water and sewer lines are not in our town but are in the adjacent town. The best solution to this problem is to create an Interlocal agreement for a period of time until the municipal's water and sewer become available.
So the purpose of this meeting was to discuss the pros and cons of these types of agreements. These agreements have occurred in the past and will probably be more frequent in the future.
Tuesday – Parkside Town Commons
Tuesday I met with development representatives for the Parkside Town Commons being built at I540 and Highway 55.
This project is similar in size to the Park West shopping center in Morrisville. It will have more than 950,000 square feet of mixed-use development on 106.42 Acres. It will also have 375 residential units with 573,495 square feet of non-residential.
By comparison Morrisville's Park West Shopping Center is on 94.785 Acres and at build out will have 321 residential units with 885,000-895,000 square feet of non-residential.
Phases 1 and 2 of Parkside Town Commons (all but the residential component) should open by late next year. The project will incorporate a main street shopping district anchored by "big box" tenants, as well as retail shops, office and entertainment including a movie theater.
The concerns are about a railroad crossing at O'Kelly Chapel Road that developers will be extending. NCDOT Rail requires two to three rail crossings to be closed for every one opened.
In the bond referendum last fall Cary voters approved a grade separated crossing for Morrisville Carpenter Road which should eventually address the issue of opening a crossing at O'Kelly Chapel Road.
Wednesday – Faiths
Wednesday I had two meetings. My first meeting was with a local pastor who visits me a few times a year to see how I am doing and to pray for me. God bless him and his congregation for all they do in our community.
My second meeting on Wednesday was related to development interest in the area near the Hindu Temple on Highway 54. The expressed interest was in a mixed use development along with a medium density residential development.
Thursday – July 4th in Cary
Thursday I had the pleasure to attend the 4th of July celebration and Booth Amphitheater.  We were all treated to great performances from the Cary Town Band and then the NC Symphony.
Before the symphony I gave welcoming remarks and introduced scouts who led all of us in the pledge of allegiance. The fireworks show began at 9:20 and was fantastic as usual.
Emails from Staff
Roundabout 5k
In emails from staff this week an update on the downtown roundabouts stated that the concrete has been poured and they should be open by late this week. A press release was more conservative and had the roundabouts being completed by the week of July 22nd.
The town will celebrate the opening of the downtown roundabouts along Chatham Street by hosting the Roundabout Cary 5K on July 27th. It will be a charity run to benefit the Town's Relief for Recreation Scholarship Fund.
Along the race route, runners will go around both roundabouts and be able to see many results from the Town's ongoing revitalization efforts: The Cary movie theater (opening 2013), the James Jones House (under reconstruction), the Downtown Cary Farmers Market, the Cary Arts Center, and the Downtown Performance Green. For more info, visit Roundabout Cary 5K.
Municipal Tax Rates in Wake
Town staff also sent out information about municipal tax rates in Wake County. Cary continues to have the lowest tax rate in Wake County. Here are the tax rates in order from lowest to highest:
Cary .3500
Raleigh .3826
Fuquay-Varina .3850
Apex .3900
Morrisville .3900
Knightdale .4300
Holly Springs .4350
Rolesville .4400
Garner .4900
Wendell .4900
Wake Forest .5100
Zebulon .5250
Plans Under Review
In other emails from staff the following plans were entered in June as currently under review:
A 2,372sf expansion of Crossroads Quicklane building on Piney Plains
Parkside Commons 148,965sf of commercial development on Highway 55.
BayOak greenway trail at Weatherfield townhomes.
12 townhomes at Weatherfield Townhomes on Havensite Court.
Emails from Citizens
Emails from citizens included a threat of legal action because of an incident with his neighbor, requests to fund Cary Creative Center (we did this at our June meeting), requests not to approve a rezoning, and several requests to attend and speak at events.
Next week will include several meetings and a work session on updating council about the Imagine Cary process.
Get in Touch
Well that is all for this week. My next post will be on Sunday July 14th. Although I have Facebook and Twitter accounts those are not the best means of communications with me. Please send all Town of Cary questions or comments to Harold.Weinbrecht@townofcary.org and email personal comments to augustanat@mindspring.com.
——————————————————————————
From the blog of Cary Mayor Harold Weinbrecht. Photo by Brian Speice.
https://carycitizenarchive.com/wp-content/uploads/2013/07/harolds-blog-july-8.jpg
350
600
Harold Weinbrecht
https://carycitizenarchive.com/wp-content/uploads/2020/03/cc-archive-logo-450-v3.png
Harold Weinbrecht
2013-07-08 16:04:37
2016-01-12 17:33:01
Harold's Blog: Parkside Town Commons and More