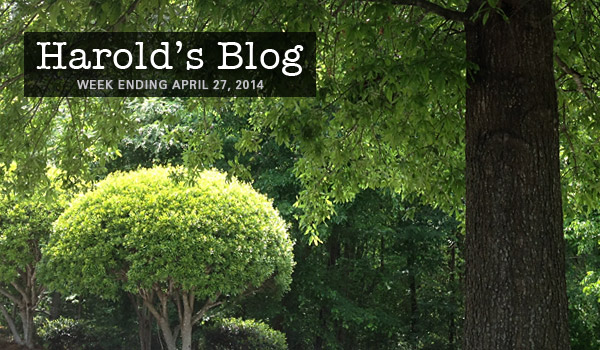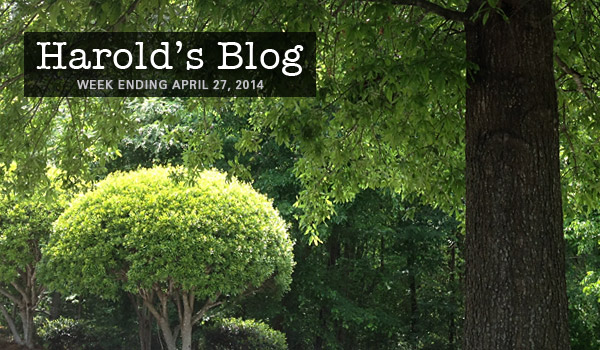 Cary, NC — This week the calendar was full of events and meetings.
Monday
Calling Council Members
Since there was a regularly scheduled council meeting on Thursday, I called all the council members to get any concerns or questions about the upcoming agenda.
In my individual conversations with council members we talked about the Walnut Street Pedestrian and Traffic Improvements, the designated name of park given by the Bartley family, land development ordinance amendments, the Stitt proposal on Green Hope School Road, and the Google and AT&T fiber proposals.
Later in the day I met with management, administration, legal, directors, and other staff to go over the agenda items. Our meeting lasted about half an hour. Due to the number of public hearings and the length of the agenda I believed our meeting would last close to midnight.
Mayors Association – Harmful Legislation
Monday night I attended a meeting of the Mayors Association. All mayors were in attendance with the exception of the Garner mayor who was speaking at a local event. Our guest speaker was Paul Meyer who is the of the NC League of Municipalities' Executive Director.
He talked at length about several issues being addressed in the short session by the legislature. Some are very harmful such as House Bill 150 which was introduced by Representative Dollar of Cary. If that bill passes, which it looks like it will, then municipalities will not have authority to restrict aesthetics.
An example of what that means is there could be a $500,000 home and a developer could build a $50,000 purple/pink poke-a-dot house with a tin roof next door and there would be nothing the owner could do about it.
The mayors all agreed this was bad legislation and will harm home values. The benefactors of this legislation appear to be developers. We also agreed to ask our municipalities to oppose this bill. Cary has already unanimously opposed this bill and stated so in our legislative agenda. This information was presented to the Wake County delegation at a legislative dinner about a month ago and at the legislative building earlier in the day.
Other harmful legislation is being proposed from representatives that have stated issues with municipalities. For example, we were told that Representative Moffitt from the Asheville area said mayors know very little and should only be allowed to manage homeowner associations.
Our Mayors Association meeting adjourned after about two hours.
Tuesday
Novozymes
Tuesday I was contacted about Cary's successful recruitment of Novozymes. This will bring about 100 jobs to Cary averaging about $70,000 annually plus benefits and an investment of more than $36 million over the next three years. NC Secretary Decker said "With one of the fastest growing economies in our state, Cary and Wake County are leading the way in the Carolina Comeback." Amen sister!
Economic Development
Later Tuesday I met with the town manager, assistant to the town manager, and the new vice president of economic development for the town. We talked about several issues mostly in the downtown area.
Kyle Greer, the new VP of economic development has lived in Cary all of his life and knows this area well. With Greer and the downtown manager working closely we should start to see more things happening. He shows a lot of excitement and energy and I think he is the right person at the right time for Cary. I believe he will do a great job.
Work Session – Transportation
Tuesday evening the council held a work session with two topics.
The first topic was on transportation system requirements for development. Changes being considered include traffic studies at rezoning, thoroughfare improvements at site plan and subdivision time, council review of subdivisions given a certain threshold, a new driveway permit process, traffic management for large assembly uses, transportation development fees, a cap on required improvements to eliminate cash reimbursements, and elimination of payment-in-lieu of transportation improvements.
Council agreed that staff should move forward studying the proposed changes. There will be a public workshop, which will include developers and non-developers, on May 28th.
Work Session – Boards & Commissions
Our second work session topic was an out of the box idea for our boards and commissions. The idea was to consider expanding the role of appointed board members to be more aligned with the town's functional areas: development services, public safety and operations, and infrastructure. This idea will now be presented to current advisory board members to get their thoughts.
The second part of the work session also included a long discussion about whether or not to proceed with creating a Bike and Pedestrian Advisory Board and a Senior, Aging, and Disabled Advisory Board. Council decided to think about other options rather than creating a permanent Bike and Pedestrian Advisory Board. It is my hope that this board can be created with a broader focus on all transportation issues. In addition, the council decided not to create a Senior, Aging, and Disabled Board at this time to allow time for gathering input from the current Mayors Task Force on Disabilities.
Our work session ended after about two and a half hours.
Wednesday – Elected Officials Reception
Wednesday I joined all council members at a reception, hosted by the Cary Chamber of Commerce, for elected officials.
The majority of those in attendance were by elected officials and those running for office. There were only a handful of business leaders. The officials were from all levels of government and included Congressional members Holding and Elmers. I made a few welcoming comments and introduced Cary council members and staff members. I was there about an hour and a half.
Thursday
Le Touquet Students
Thursday before the council meeting I met with culinary students visiting from Le Touquet. We talked a bit and took pictures. They were a lot of fun.
Council Meeting
Thursday's regularly scheduled council meeting surprisingly only lasted about two and a half hours.
Highlights included the use auditory pedestrian signals in Crossroads with the other pedestrian improvements, delaying the naming of the future park at Penny and Holly Springs Road, making several comments about the land development ordinance going to public hearing, tabling the rezoning of the Stitt property on Green Hope School Road, and agreeing to a contract with AT&T to build a high speed fiber network.
Saturday – Bed Race
Saturday I had the joy and pleasure of being a judge at Cary's first bed race to benefit the Caring Community Foundation that provides financial support to cancer patients in need. They provide assistance with rent, utilities, treatment or other expenses that become difficult to manage during cancer treatment. The event was emcee' d by WRAL's Debra Morgan. Despite a couple of injuries we all had a good time and raised money for a good cause. I hope this is an annual event in downtown Cary and will increase in size.
Transportation Slowdowns
I received email this week from school board member Fletcher who pointed out delays due to DOT's fortify project. In his comments he said:
"The reason I am writing and sharing the report with you is the expected transportation slowdown in the tributary streets in western Wake.  The presentation is attached.  As you move through the slides, you will see the incidence of "red" streets – indicating 20% speed reduction or 20% increased travel times – growing most in western Wake."
Not only will it impact schools it will impact the transportation times especially in Western Cary. Here are some of the deflated speed predictions:
Green Level Church from 37 to 30 mph
NC 55 from 42 to 34 mph
Davis Drive from 37 to 30 mph
Morrisville Carpenter from 37 to 30 mph
Chapel Hill Road from 32 to 26 mph
Jenks Carpenter  from 22 to 18 mph
SW Cary Parkway from 37 to 30 mph
We should start experiencing these delays later in the year. To lessen the impact DOT has a goal of getting 30,000 cars off the road during heavy commute times. They are hoping people will take alternate routes, use public transit, carpool, or change their work schedules.
Decimated Buffer
Council received an email from staff describing action taken against the Amberwood apartment complex that decimated a buffer after told that any changes would have to be approved by the town. Since that time there have been many complaints from residents that live in the area.
As a result of the violation of the town's land development ordinance (7.2.13C) they will be fined over $70,000. In addition, they will have to submit a plan to re-vegetate the area.
I think this blatant violation of our ordinances is shameful and it is my hope that the new plantings will help the eye sore that has been created.
Emails – Nasty & Nice
Emails from citizens this week included emotions ranging from nasty to nice. The nastiest one complained about my proclamation for Children's Day: "…you as Mayor of Cary issued a proclamation praising Fascist German efforts in protecting the children and signed on that proclamation."
The nicest email came from a lady praising our animal control officer for helping her with geese. She said "… the Town of Cary should be proud of the work she does and how she interacts with citizens."
Other citizen emails include a complaint about encouraging more recycling, criticisms about the proposed Stitt rezoning, a concern about identity theft with a town policy, a thanks from the Panther Creek High School Band director for nominating them to march in the national memorial day celebration, questions about senior tennis, and a question about requiring school adequacy before approving developments.
This Week
This week will be another busy week and will include final interviews for town clerk, a Cary/Morrisville Joint Issues Committee meeting, Citizens Police Academy graduation ceremony, a work session on Imagine Cary, a quasi-judicial council meeting, Cary's Night Out (police and fire) on Academy Street, and a couple of events.
Get in Touch
Well that is all for this week. My next post will be on Sunday, May 4th. Although I have Facebook and Twitter accounts those are not the best means of communications with me. Please send all Town of Cary questions or comments to Harold.Weinbrecht@townofcary.org and email personal comments to augustanat@mindspring.com.
———————————————————————————————————–
From the blog of Cary Mayor Harold Weinbrecht. Photo by Hal Goodtree.
https://carycitizenarchive.com/wp-content/uploads/2014/04/harolds-blog-0427.jpg
350
600
Harold Weinbrecht
https://carycitizenarchive.com/wp-content/uploads/2020/03/cc-archive-logo-450-v3.png
Harold Weinbrecht
2014-04-28 18:12:53
2016-01-12 17:33:03
Harold's Blog: April 27, 2014