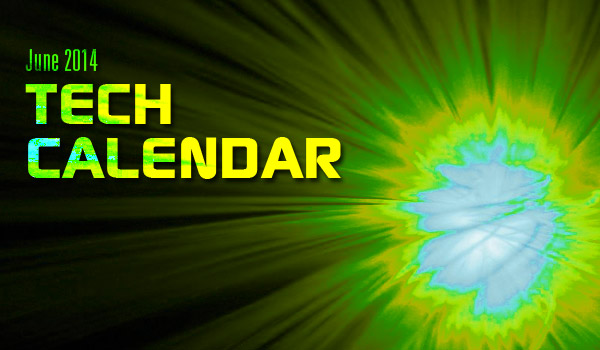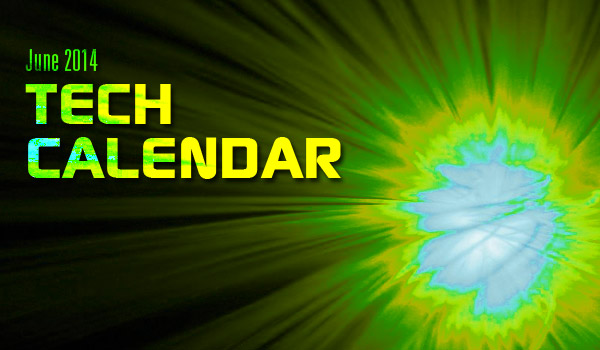 Cary, NC – Here is a quick summary of Technology events coming up in the next few months. Let us know what you think of the events and also let us know if we have missed any.
Quick Links
NCTech4Good Conference June 5-6, 2014 in Chapel Hill. The NCTech4Good Conference will be held June 6, 2014, at the Friday Center in Chapel Hill. It will be preceded by a workshop on Thursday, June 5. Beth Kanter is the workshop leader and keynote speaker. The NCT4G conference is designed to serve nonprofit professionals, volunteers, consultants, and small business owners. This two-day conference focuses on technologies in areas such as fundraising, social media, and communication and advocacy tools, offering both pre-selected presentations and workshops, as well as spontaneous sessions created by participants.
Maker Faire North Carolina – Saturday, June 7, 2014 in Raleigh, NC. Maker Faire North Carolina is a celebration of all things made. Get inspired at North Carolina's largest celebration of DIY culture and innovation!
Code for Charlotte Hack-a-thon – Saturday, June 7, 2014 from 8:00 AM – 8:00 PM (EDT) in Charlotte, NC. "The Best Hack-a-thon Ever". The day we've been waiting for. Clear your calendar – It's going down! Code for Charlotte Brigade is having it's first Hack-a-thon and you're invited.
Charlotte Data Day – June 17, 2014 from 8:30 AM – 3:30 PM (EDT) in Charlotte, NC. The UNC Charlotte Urban Institute and the Federal Reserve Bank of Richmond, in partnership with the City of Charlotte and Mecklenburg County, present the second annual Charlotte Data Day, which will explore the state of housing in Charlotte through local and national data sources.
ProductCamp CLT – June 21, 2014 from 8:30 AM – 4:00 PM in Charlotte, NC. ProductCamp is a free, one-day conference for anyone interested in designing, building, launching and marketing great products. It's collaborative and participant-driven. That means no set agenda and no sales pitches; just a great opportunity to interact with the region's best and brightest on product strategy.
Data Matters Data Science Summer Workshop Series – June 23-27 in Chapel Hill, NC. Are you: A manager who needs to know how to stay afloat in the data deluge? A data analytics specialist grappling with large data sets? A data center administrator in the private or public sector? A researcher who must manage, share and archive large, complicated data sets? An entrepreneur, student, researcher, scholar, or employee determined to make the most of the data revolution? If so, the Data Matters Data Science Summer Workshop Series is for you.
Triangle Startup Weekend: Education – Friday, July 18, 2014 at 6:00 PM – Sunday, July 20, 2014 at 9:00 PM (EDT) in Raleigh, NC. Have you ever had an idea for improving education? Here's your opportunity to transform your education ideas into action in 54 hours. Find the right people with complimentary skills & the passion & dedication to build a startup quick & smart. Test your idea with real potential customers, receive coaching from experienced education entrepreneurs & industry professionals, and win prizes that will help you take your startup idea to the next level of execution!
Startup & Play: Main Event – Thursday, July 24th at 6:00pm in Durham. More details to follow
Triangle Startup Weekend: Health – August 8th-10th in Durham, NC. All Startup Weekend events follow the same basic model: anyone is welcome to pitch their startup idea and receive feedback from their peers. Teams organically form around the top ideas (as determined by popular vote) and then it's a 54 hour frenzy of business model creation, coding, designing, and market validation. The weekends culminate with presentations in front of local entrepreneurial leaders with another opportunity for critical feedback.
Cryptolina – August 15-16, 2014 in Raleigh, NC. "The defining Bitcoin event for the Carolinas." Cryptolina is the Carolinas first event bringing together Bitcoin entrepreneurs, financial professionals, venture capital and angel investors, enthusiasts and others who are looking to network, learn and discuss the emerging cryptocurrency industry.
NCDevCon 2014 – North Carolina's Premier Web Conference – Saturday, September 13, 2014 at 8:00 AM – Sunday, September 14, 2014 at 3:30 PM (EDT) in Raleigh, NC. NCDevCon is a 2 day web and mobile development conference in Raleigh, NC. For $200 you get access to all sessions and hands on classes. Your conference fee also includes lunch, a snazzy conference T-Shirt and admission to our evening networking event. Learn more at ncdevcon.com
CED Tech Venture Conference: The Internet of (Every)thing – September 16-17, 2014 in Raleigh, NC. You're invited to this year's CED Tech Venture Conference, to be held September 16-17, 2014 in Raleigh, NC. Join 600 of the region's most promising early-stage and high-growth companies, leading investors, and tech enthusiasts as we explore how the ubiquitous "Internet of Things" paradigm is increasingly blurring the lines between the physical and digital worlds.
Triangle InfoSeCon 2014 – October 16, 2014 from 8:00 A.M. – 5:00 P.M. (EST) in Raleigh, NC. The Raleigh ISSA Chapter fall conference is a great opportunity to learn more about information security, talk with companies who provide security products and services, and network with fellow information security professionals. We submit CPE Credits automatically for attendees who provide their CISSP certification information. Registration Site
BSIDES – October 17, 2014 in Raleigh, NC. Security B-sides (BSides) is a community-driven framework for building events for and by information security community members. The goal is to expand the spectrum of conversation beyond the traditional confines of space and time. It creates opportunities for individuals to both present and participate in an intimate atmosphere that encourages collaboration. It is an intense event with discussions, demos, and interaction from participants. It is where conversations for the next-big-thing are happening.
Southeast SAS Users Group Conference – October 19 – 21, 2014 in Myrtle Beach, SC.
All Things Open – October 22-23, 2014 in Raleigh, NC. A Conference Exploring Open Source, Open Tech and the Open Web.
Internet Summit 2014 – November 11-13, 2014 in Raleigh, NC. More information to follow.
——————————————————————————————-
Ian Henshaw edits the Journal of TechnologyTank. Contact Ian if you have an event you'd like to add. Photo by Jared Zammit.
https://carycitizenarchive.com/wp-content/uploads/2014/06/june-2014-tech-calendar.jpg
350
600
Ian Henshaw
https://carycitizenarchive.com/wp-content/uploads/2020/03/cc-archive-logo-450-v3.png
Ian Henshaw
2014-06-03 13:50:44
2020-01-27 17:06:04
Tech Events Calendar: June 2014