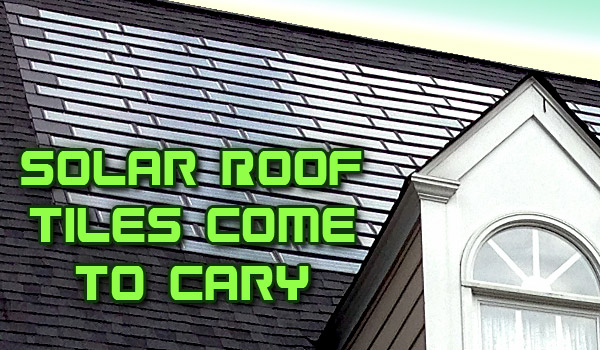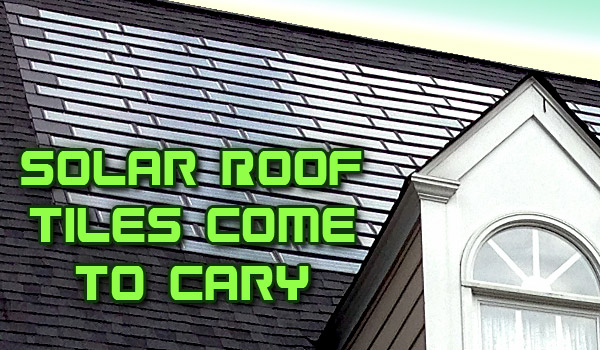 Cary, NC — Everyone has seen rooftop solar panels. But how about solar roof tiles? Don Hyatt, a homeowner in Cary, has one of the first installations of solar roof tiles in the area.  I talked with Don about the green modifications he's made to his house and received some insight on how to make green energy manageable.
It Certainly Draws the Eye
It's a warm Friday afternoon and I'm heading to Don Hyatt's house to get a good look at the solar modifications he's made to it. I make a left and Google Maps tells me I've arrived without being clear as to which house is his. Typical. Fortunately, though, I didn't need the clarity. One look and I knew which house was Don's.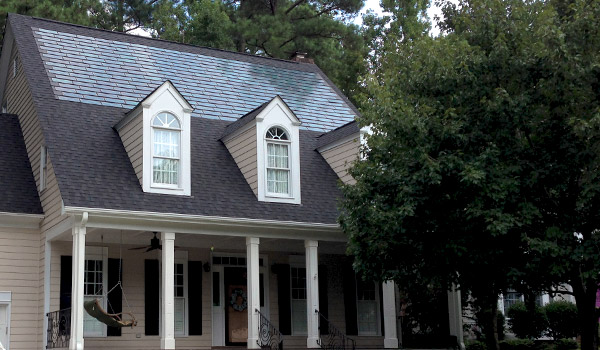 Across his roof were black, reflective solar tiles. They rest close to the apex of the roof and just above his protruding windows. When I look at them, I'm reminded of the magnetic strip of a credit card; a black strip with a clear sheen. I walk up to the door and, before I can even ring the bell, Don's there to greet me. He takes me out to the back porch, and it was there that we had our interview.
The Cost of Solar Tiles
Now, Don's particular style of panel is pretty new; it just came to the market in 2011. That said, one can easily expect this kind of energy maker to be pretty expensive. The truth may shock you.
Don tacked on his solar shingles to a roof restructuring job, making it cheaper for installation. Add to that two different sets of tax credits, 35% from state and 30% from the feds, AND rebate programs like Duke Power's SunSense, and you'll find yourself saving a good deal of money.
How much? Well, Mr. Hyatt only paid a thousand bucks for his project. That's right, a thousand for all those energy savers.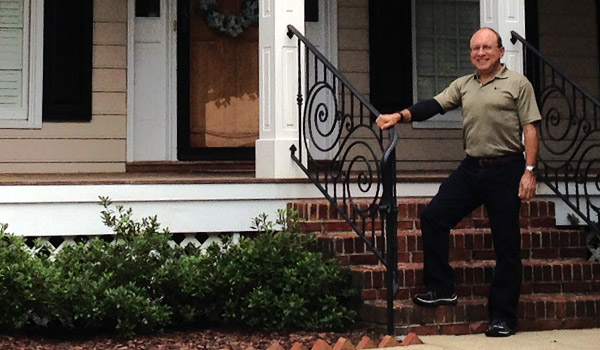 Now that's money you can keep in the bank.
Solar Roof Tiles & Energy Bills
Mr. Hyatt's solar shingles aren't as efficient as a standard panel, but even they can net him up to 18 kilowatt hours (kWh) on a good day.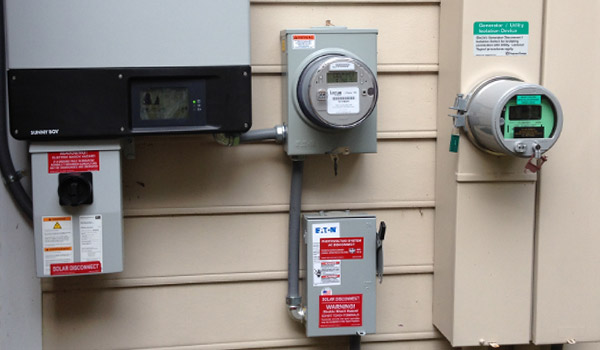 Don told me that he has been averaging around 50 – 60 kWh a day this summer, air-conditioner and all. That's close to 30% of his daily energy needs.
At Don's house, the thing making it hot is what's keeping him cool.
Who's Afraid of the HOA?
But what about aesthetic concerns and neighborhood Home Owners Associations?
Every HOA has its own rules, but generally speaking, solar collectors are allowed. According to the Database of State Incentives for Renewables & Efficiency:
"Cities and counties in North Carolina generally may not adopt ordinances prohibiting the installation of "a solar collector that gathers solar radiation as a substitute for traditional energy for water heating, active space heating and cooling, passive heating, or generating electricity for residential property."
Solar roof tiles are far less intrusive than bulky solar panels. If you live in an HOA, check with your architecture board and talk to your neighbors. Show them some pictures of Don's house.
Some solar roof tiles might be in your future.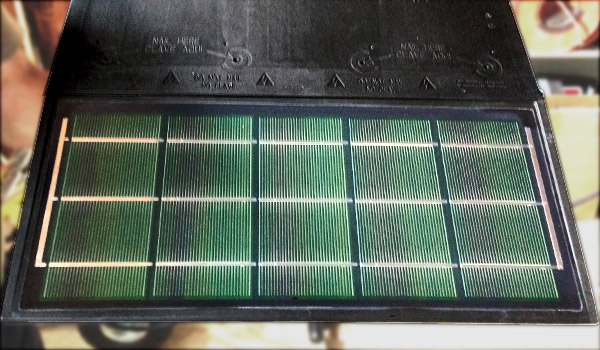 Credits Might Expire in 2015
Come 2015, those credits from the government that helped make Don's project so cheap may disappear.
Be sure to do your research, find the best company to do the job and get those rebate and incentive forms in. You'll be able to pat yourself on the back and pocket some extra green.
——————————————————————————————————————-
Story and photos by Matt Posek.
——————————————————————————————————————-
Environmental coverage on CaryCitizen is sponsored in part by Hopewell Academy.
https://carycitizenarchive.com/wp-content/uploads/2014/08/solar-roof-tiles.jpg
350
600
Community Contributor
https://carycitizenarchive.com/wp-content/uploads/2020/03/cc-archive-logo-450-v3.png
Community Contributor
2014-08-28 11:48:12
2016-01-01 19:09:32
Solar Roof Tiles Come to Cary