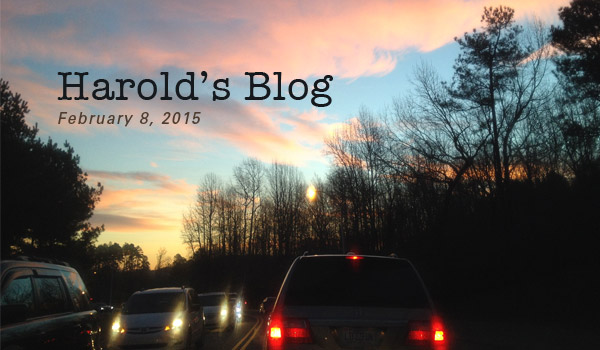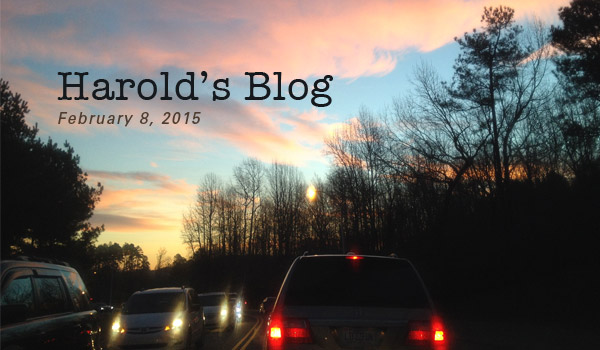 Cary, NC — With the exception of one day, this was a light week.
Monday
Monday, I met with the town manager and the deputy town manager to catch up on issues. Most of our discussion was focused on two issues. First we talked about an organizational change that we all believe will help our staff respond to customers more effectively and efficiently. Then we talked about last week's planning retreat and how we would structure future planning retreats. Our meeting concluded after about 45 minutes.
Tuesday
Tuesday, the town held a quasi-judicial meeting. Quasi-judicial hearings are different than regular public hearings in that they resemble a court hearing where testimony is presented. The Town Council must make a decision based solely on the written and oral evidence actually presented at the hearing itself. This means that the Town Council should not receive any information about these cases outside the hearing, including emails, phone calls, letters, etc.
There were three hearings at this meeting.
The first was a dispute about a daycare paying for a reclaimed water line. There were many circumstances presented as to why and why not this should happen. In the end the applicant offered to pay half the cost, which I thought was a good compromise. As a result, the council approved.
The second was the annexation, special use, and site plan for an elementary school on the Durham County line. While this was not an ideal location, it was one of the few pieces of land that was available to the Wake County School System. The council unanimously approved all items related to the school which should be operational in the summer of 2016. Once it is opened it should have a domino effect starting with Brier Creek Elementary. According to the school system, it should also provide some relief to Alston Ridge and Mills Park.
Our last quasi-judicial hearing was for the Phillips Place Townhomes site plan. Since this was tabled, the quasi-judicial rules remain in effect, and I cannot provide any information.
Our meeting for all three hearings lasted a little over 3 hours.
Wednesday
Wednesday I met with the Board of the Friends of the Page-Walker Hotel to hand out certificates of thanks for awards the group recently received from the North Carolina Society of Historians. In case you are not familiar with Friends of the Page-Walker Hotel, they serve as guardians for the Page-Walker Arts & History Center, advocate for the preservation of Cary historic sites, and archive town history.
In addition, they facilitate history education and promote the cultural arts. The awards received included the Malcolm Fowler Society Award, Willie Parker Peace History Book Award, Evelyn Davis Miller Museum Award, and the Joe M. McLaurin Newsletter Award. If you are interested in becoming involved in the Friends of the Page-Walker Hotel, visit their website.
Friday
Friday, I participated in the Metro Mayors weekly conference call on legislative actions. Some of the discussion topics I noted included:
It is believed that Historic tax credits can be renewed if favored by four Republican Senators.
Economic Development incentives were discussed. Legislators are excited that these incentives could bring an auto manufacturer to North Carolina.
Many in the legislature believe this is better than bringing something like a MetLife because it will create other businesses to support it. I disagree. The high paying jobs brought by MetLife create a huge economic benefit in the region from homes sold to all things needed by a family. This supports small businesses which are the backbone of our economy.
The governor's $2 billion in transportation will have a hard time getting enough legislative support.
Rural legislators are "angry" with the prosperity of the Triangle and Charlotte, and they are the majority of the majority.
Eminent domain bills are a concern. This may impact municipal interests for air rights and transit systems.
HB150 (aesthetics bill) is moving rapidly and will be easily approved. This will eliminate a municipal's ability for certain aesthetic controls like colors or types of bricks in developments.
Bills, backed by the homebuilders association, to remove or reduce the effectiveness of protest petitions are moving forward. A likely compromise would be to change the definition of a valid protest petition from a 5% requirement of adjacent properties to a 25% requirement. Developments with a valid protest petition require a super-majority. In Cary that would mean 6 out of 7 council members for a development to pass.
The meeting concluded after about 40 minutes.
Concerns from Citizens
I received phone calls and emails this week about crime, traffic, and growth in general.
Crime
Cary is ranked as the safest community in the nation by the FBI. But, if you are a victim of a crime, you do not feel safe and may have the feeling that you will never feel safe again. I believe that was the feeling of one crime victim I talked with. I assured him that we are doing everything within our authority and means to make our community safer and safer.
Traffic
Much of the traffic complaints I receive are in western Cary, where much of our growth is occurring. This week complaints included Davis Drive and High House. Unfortunately, neighborhoods along Davis Drive are having an increasingly difficult time turning onto Davis Drive. Sadly, this will only get worse.
NCDOT maintains this road and most major thoroughfares. Once they determine that left turns from neighborhoods are no longer safe on Davis Drive, they will close the medians. This will force residents to turn right and then make a U-Turn. I do not think this will happen in the near future, but I predict it will happen.
Western Cary Growth
Weekly, I receive emails about growth in western Cary. Interestingly, some of these developments were approved before this council was elected. Other developments were stalled because of the recession, and then others were approved right after the recession.
As a result, there is a massive amount of development occurring in western Cary. While the town's growth rate is 2.85%, western Cary residents describe growth there as "skyrocketing." There is also a perception that council is rubber stamping each and every approval, which couldn't be further from the truth.
Council reviews each and every proposal on its merits. It is our duty to make sure there is enough police and fire protection, water and sewer capacity, parks, roads, and schools. While most of the roads and all of the schools are out of our control, it still matters in our decision making. As a result, development proposals in western Cary are finding it very difficult getting any rezoning request approved.
Other Emails
Other emails from citizens this week included complaints about blasting near a development in western Cary and an opposition to a development proposal off Piney Plains Road.
Get in Touch
Next week will be busier for me. Activities include a visit from the US Secretary of Labor, a council meeting, an award reception, and meetings.
Well, that is all for this week. My next post will be on Sunday, February 15th. Although I have Facebook and Twitter accounts those are not the best means of communications with me. Please send all Town of Cary questions or comments to Harold.Weinbrecht@townofcary.org and email personal comments to augustanat@mindspring.com.
———————————————————————————————————————————-
From the blog of Cary Mayor Harold Weinbrecht. Photo by Hal Goodtree.
https://carycitizenarchive.com/wp-content/uploads/2015/02/harolds-blog-0208.jpg
350
600
Harold Weinbrecht
https://carycitizenarchive.com/wp-content/uploads/2020/03/cc-archive-logo-450-v3.png
Harold Weinbrecht
2015-02-09 15:23:37
2016-01-09 11:59:09
Harold's Blog: Quasi-Judicial Hearing & Concerns