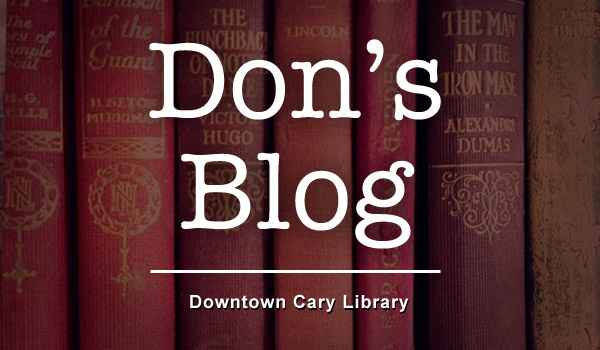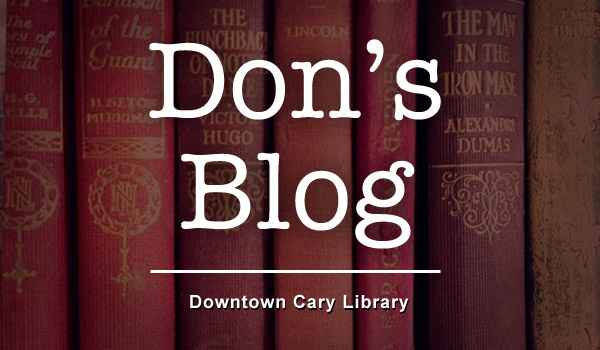 Cary, NC — At a retreat in 2010, the council unanimously selected a site adjacent to the new downtown park near the intersection of Walnut St. and Kildaire Farm Rd. and across the street from the Arts Center and Cary Elementary as the location for the new downtown Cary Library.
The New Cary Library
There have been a couple of articles in the Cary News lately that have implied that the council may be reconsidering that decision.
That is incorrect.
While one council member wants to reconsider that decision – the council does not.
While I can respect and appreciate this council member's position, this decision was made years ago and there has been plenty of time for folks to express any concerns they may have had.
Reasons for the New Site Selection
There are a number of reasons the council selected the site we did for the new downtown Cary Library, the first being to create a synergy with Cary Elementary School and The Cary Arts Center. Other points include:
The library's location in a park setting will encourage folks to stay downtown a while and relax with their new book in the park or visit one of downtown's many restaurants and shops
The town already owns the property
Proximity to the existing library's location – pretty much across the street and near the corner of Walnut and Kildaire Farm/Dry Ave – a few hundred feet from Academy Street
Close to neighborhoods so that area residents can walk to the library
Potential plans include structured parking, which the Cary Arts Center desperately needs and could take advantage of, not to mention our downtown festivals that mainly occur along that stretch of Academy Street
Our vision for downtown is bigger than the intersection at Chatham and Academy St.
Allows for redevelopment of the existing library site – which Wake County wants to keep open until the new library is constructed
I do not subscribe to the notion that the new library "seems too far way to benefit our downtown businesses" and that "people won't want to walk half a mile to Chatham Street."
Other Downtown Developments
If that is the case, then why are we spending millions to improve Academy Street to include wider sidewalks, lighting, bike racks and artistic elements to promote walkability if no one is going to walk up and down the street? Why did we invest $13 million in the Cary Arts Center at the end of Academy Street? Why did we partner with the Belle at the Jones House restaurant at the corner of Academy and Dry or the Mayton Inn located halfway down Academy Street?
I also fail to comprehend how the same folks who don't support the new library site out of concerns that it will not benefit businesses along Chatham Street are the same ones who supported a small 2-4 acre park in downtown so that the majority of land could be developed into high density residential, retail and businesses…that would directly compete with those same Chatham Street businesses they are so concerned about.
While the council's plan does allow for redevelopment of some of the "opportunity site" as some like to call it, the majority (7 acres) of the property remains what was promised to our citizens – a large downtown park.
Notes from the Charlotte Retreat
The council recently visited downtown – excuse me, Uptown Charlotte for our council retreat. One thing we learned from them was not to solely focus on one area of downtown.
Charlotte supports and encourages development and redevelopment anywhere and everywhere around downtown regardless of proximity to "the core." They discovered that development doesn't have to start in the center and work its way out – it can also occur on the fringes and work its way inward. The same can and will happen here in downtown Cary.
I am pretty sure that when the Metropolitan in downtown Charlotte was proposed that a number of folks probably asked, "Why are you building that way over there? How is that going to help us?" Heck, it even needed a new road constructed to even get to it. But just look at it now.
Success Breeds Success
No one project will make or break downtown Cary. Each and every one is but a small piece in a rather large puzzle. The more projects we see completed in downtown, the more that will come – success breeds success. One of the reasons I ran for council was that I was sick and tired of all the talk and no action downtown. The town talked a good game, but nothing was happening.
Absent from the council majority was the political will to invest in downtown. That changed in 2007 when a new council was elected. Since then we have been making steady progress, but acknowledge that we have a long way to go.
I will always remember a comment I heard while on a visit to downtown Greenville, SC. a few years ago. "Downtown revitalizations are a twenty year overnight success." It is so true. Nothing happens overnight, but if things keep happening, success will come.
I plan on keeping things happening.
————————————————————————————————————————————
From the blog of Don Frantz, Member of the Cary Town Council District B. Photo by Moi of Ra.
https://carycitizenarchive.com/wp-content/uploads/2015/04/dons-blog-library.jpg
350
600
Don Frantz
https://carycitizenarchive.com/wp-content/uploads/2020/03/cc-archive-logo-450-v3.png
Don Frantz
2015-04-16 09:34:35
2019-12-11 06:22:05
Don's Blog: The Downtown Cary Library