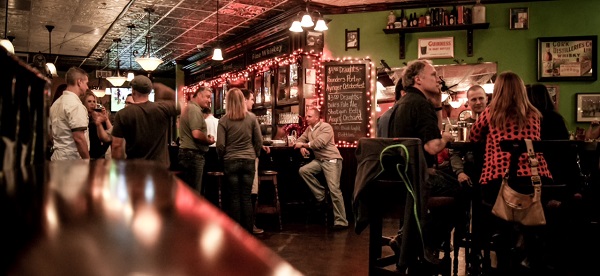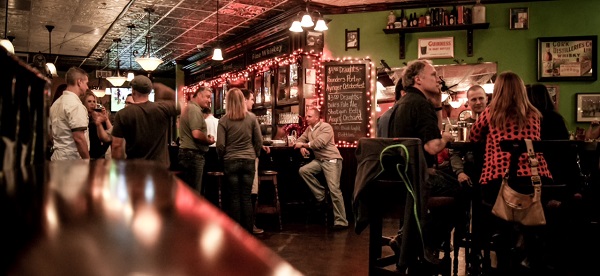 Morrisville, NC — Last week, I sat down with the owners of Tra'Li Irish Pub to learn more about the restaurant and to talk food, culture and authenticity. 
Tra'Li Exemplifies Ireland
It's appropriate that the owners of Tra'Li Irish Pub in Grace Park on Davis Drive named the restaurant and pub after an actual location in Ireland. Now most commonly called Tralee, the town's name means "Estuary of the Lee River." Tralee is a landmark shore town in County Kerry on the southwest corner of Ireland. It's known for its archeological sites, scenic beauty, festivals and the legendary wit of the local people. It really exemplifies Ireland.
I got to meet with Tra'Li business partners Eamonn Kelly and Martin Mahone this past week. They still carry that lilting way of speaking English from Ireland. Eamonn is in charge of food operations and hails from Galway – raised on a dairy farm. Martin is from Roscommon and an experienced business man. The third partner, Tom Buckley ("Boo-clee") is from Kerry.
Their goal, I was told, was to have an authentic pub typical of Dublin in the time of Joyce. Pronounced "aw-TEN-tick" y'all.
Stories, Food & Real Guinness
We spent much more time together than we had allotted. I eagerly listened to their stories of Irish culture, politics and history. And food. We spent a good hour or more talking about the fascinating history of Ireland and about their personal stories of growing up Irish.
Martin's charming wife, Beth (from Georgia), sat down in the booth with us to chat and laugh. I felt like a welcomed guest. The bartender walked by and cheerfully (emphasis on the word cheerfully) said to me, "Hi, don't you want something to eat?"
"Matt this is Kim," Martin said. There was little discussion. I was eating there. She brought me food from their "carvery" – stew, carrots, fish, chips, potatoes. Delicious. I was starting to feel like family. "Kim, please bring Matt a Guinness." Ok, I was family.
"You can't just say you sell Guinness and call yourself an Irish Pub. And you don't teach someone to be Irish, you show them." — Martin Mahone
So…about the Guinness at Tra'Li – it tasted like Ireland (been there drank that). In the US, Guinness doesn't always. I had no idea why. I took a sip and said, "Wow." Martin explained the science of dispensing the Black Nectar. "It needs to be properly piped through the floor. And it mustn't dally in the pipes." He'd given this some thought. It's not just about the pour.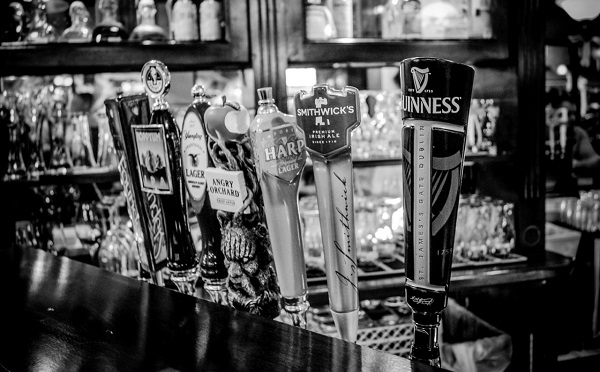 Eamonn returned from a catering run and sat down with us. Sharp-witted and always grinning, he told me a little about his past – his formal education in food prep in Ireland and his food philosophy for Tra'Li. And his mom's cooking.
The restaurant strives to serve what he was served in restaurants and at home in Ireland. At the same time, they serve foods that cater to local tastes (for example – sweet potato fries are an option). He explained the history of boxty that they proudly make and serve at the restaurant.
Boxty is potato flour bread with bacon and leeks. While delicious, it served as "your meals" sometimes four or five days a week in famine-stricken, calorie-starved Ireland.
"We cut down on the fat, of course, to make it more suitable for modern diets," I was told. It recently won the coveted "People's Choice Award" from the East Meets West Festival organized by the Morrisville Chamber of Commerce.
The restaurant now does home delivery as well as catering.
See Tra'Li for Yourself
If nothing else, stop into Tra'Li for a cold pint or a whisky, or beverage of your choice, and walk around or take a seat at its Irish country-side inspired patio.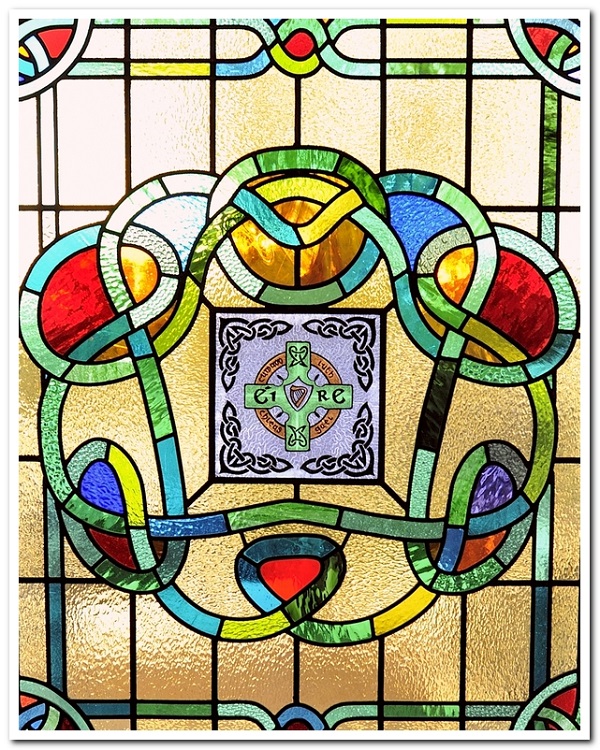 Tra'Li has spared no expense in authentic décor. Irish craftsman were employed to design and build out the interior. Beautiful Irish stained glass – shipped over after being reclaimed from an old Irish home – serves as its windows.
"We are trying to stay true to the Holy Trinity of Irish hospitality. Food, people and music." — Martin Mahone
The Pub is now venturing into music entertainment. They host Irish dancing and music, folk music and will be featuring some local rock band entertainment this year as well.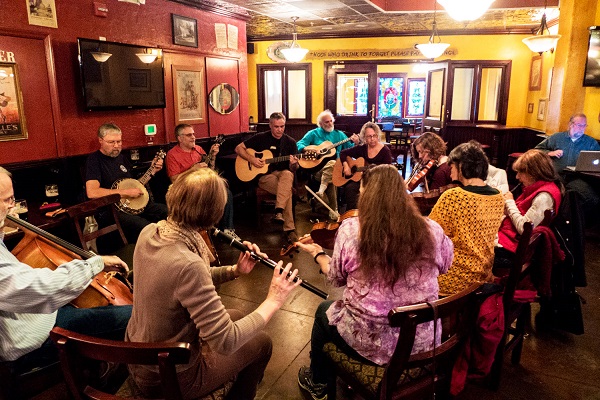 Their entertainment schedule for the rest of 2015, which will feature The Gravy Boys, The Whisky Runners and other local favorites can be found on their website.
'Everybody needs a break,
Climb a mountain or jump in a lake.
Sean Doherty goes to the Rose of Tralee,
Oliver J Flanagan goes swimming in the Holy Sea.
But I like the music and the open air,
So every Summer I go to Clare.
— Celebrated Irish singer and songwriter Christy Moore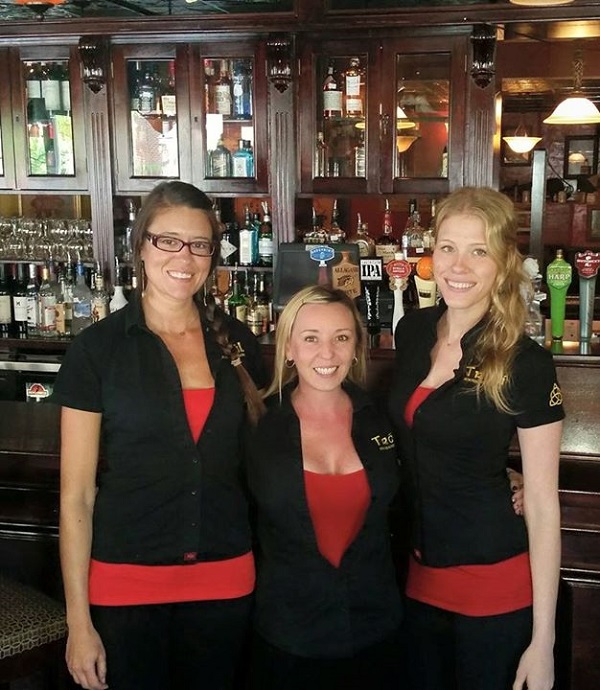 ———————————————————————————————————————————-
Story by Matt Young. Photos courtesy of Tra'li.
https://carycitizenarchive.com/wp-content/uploads/2015/06/Morrisville-Bar-Lively.jpg
276
600
Matt Young
https://carycitizenarchive.com/wp-content/uploads/2020/03/cc-archive-logo-450-v3.png
Matt Young
2015-06-17 09:32:34
2019-12-08 10:16:15
Tra'Li - Local Touch of The Emerald Isle