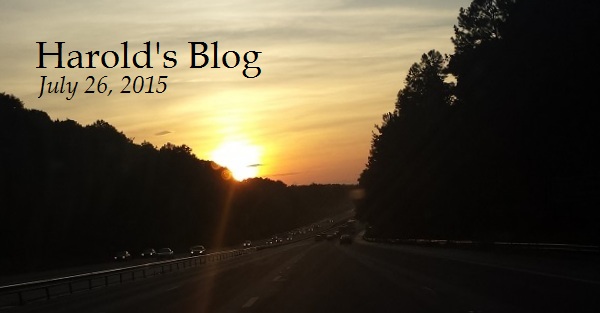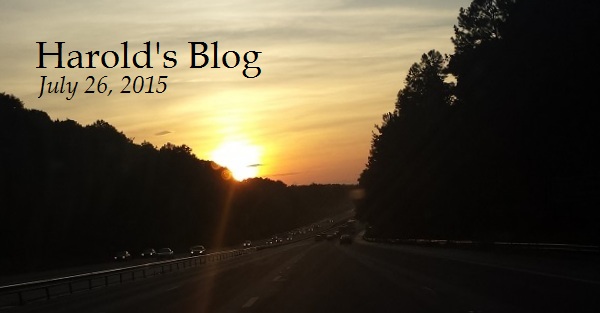 Cary, NC — This week consisted mostly of two long meeting nights.
Monday
Monday I attempted to contact all council members to hear of any questions or concerns about the agenda for the regularly scheduled council meeting on Thursday.
Phone Call to Council Members
I was able to contact all council members but Robinson. Council members seemed mostly interested in the Land Development Ordinance Amendment for Motor Vehicle Restoration, the proposed High Meadow Drive Road improvements and the Candidate forum.
Agenda Review & Town Meeting
Later Monday I met with management, directors, administration, legal, and public information to go over the agenda items. Based on what I heard from staff and council, I believed the council meeting would last until about 9:30.
Monday evening I met with the town manager, deputy town manager and assistant town managers to go over several items. Items of discussion included the Beer Garden at Lazy Daze and a future employee survey. Our meeting lasted about half an hour.
Tuesday
Tuesday, the council held a work session with five topics.
Two of the topics were on Land Development, two were on Land Development Ordinance Text Amendments and one was on the town manager recruitment.
Land Use Plan Designations
The first topic was on Land Use Plan Designations and their associated densities. The concern was that actual lot sizes in many low density developments are smaller than expected when zoning is applied. After discussion, council decided to send potential changes to a public hearing.
These changes would include not allowing transitional development in low and very low density. Transitional development usually allows smaller spaces in between lots and houses. In addition, council proposed to add a table to the Land Development Ordinance that would show what is allowed in each plan designation.
Quasi-Judicial Process
The second topic was on what the council reviews in the Quasi-Judicial process. These hearings are very formal and require expert witnesses and evidence to be presented in support of a change. Many developers avoid these hearings because the council reviews the entire site plan rather than just the change.
The risk of site plan denial is too great just to get a change even if everyone (developer, council and the residents) wants it. Council decided to send potential changes to a public hearing that include not requiring the review of the entire site plan but just certain modifications.
Land Development Ordinance – Traffic Study
The third topic was on the Land Development Ordinance transportation system requirements for a traffic study. Currently, if a proposal doesn't generate 100 peak hour trips, then they are not required to do a traffic study. The concern was that several proposals in an area could all be under 100 peak hour trips but, cumulatively, much more. After studying this, staff presented data that shows this really doesn't occur that much, and council decided not to make any changes.
Land Development Ordinance – Road Connectivity
The fourth topic was on the Land Development Ordinance requiring road connectivity. Currently, the ordinance requires most proposals to connect to adjacent developments.
While this might be a good thing in some cases it is not good in others, so council proposed a change that would basically require new neighborhoods to connect but would have a tier system for older infill neighborhoods.
Developments next to these older neighborhoods would have an option to connect roads. All new developments would be required to provide pedestrian, bike and utility connections.
And, in some cases, emergency access would be required. There are currently 16 rezoning cases in the process that could potentially be impacted by this decision. Council will hold a public hearing on this connectivity change at its August 27th meeting. It will then be reviewed by the Planning and Zoning Board before returning for a council decision in November.
Hiring a New Town Manager
Our last topic was recruitment issues related to hiring a new town manager after the current manager retires at the end of September. Council agreed on a two page job description and agreed to decide on a firm after an August 6th presentation from the final two vendors.
Our work session concluded after about two hours.
Thursday
Thursday the council held their second regularly scheduled meeting of the month.
Council Meeting
There were four public hearings and four discussion items.
Other than a couple of speakers for the public hearing for the new proposal for the Keller property at Stephens Road and Piney Plains Road, there were no speakers. Council decisions included approving Land Development Ordinance Amendments that will increase fines for buffer violations and allow motor vehicle restoration in the town center. Other decisions included improvements on High Meadow Drive and the Candidate Forum that will consist of a five minute statement from each candidate. Our meeting concluded after a little over two hours.
Friday
Friday, I participated in a meeting of the North Carolina metro mayors.
NC Metro Mayors Meeting
Most of the meeting was spent talking about the sales tax redistribution proposal being discussed in the legislature and the veto threat by the Governor.
Thank goodness Governor McCrory gets it. In a statement he said that the sales tax redistribution is nothing but "hidden tax increases." He is exactly right. If this passes, then the municipalities that will lose millions in revenue will be forced to cut services or raise taxes or both. So, in a sense, taxes will be raised in metro areas to subsidize rural counties.
Governor McCrory also stated that, "This bill will cripple the economic and trade centers of our state that power our economy." Again, he is spot on. In a time when the nation is coming out of a recession, why would you cripple the parts of the state that are competitive with other areas of the nation? The Raleigh/Cary area isn't competing with rural areas of the state for jobs. We are competing with Austin, Nashville, Atlanta, etc.
So please contact your legislators and let them know that they need stand up against this crippling legislation. Let them know that the us versus them attitude is harming the entire state. Working together is the only way we can reach our full economic potential.
Emails from Citizens
Emails from citizens this week included a complaint about garbage containers, a complaint about buffer destruction and a concern about street signage.
Get in Touch
Next week will include the police chief's retirement, meetings and a neighborhood gathering. I will also be traveling out of town to help my daughter recover from surgery.
Well, that is all for this week. My next post will be on Sunday, August 2nd. Although I have Facebook and Twitter accounts those are not the best means of communications with me. Please send all Town of Cary questions or comments to Harold.Weinbrecht@townofcary.org and email personal comments to augustanat@mindspring.com.
——————————————————————————————————————————-
From the blog of Cary Mayor Harold Weinbrecht. Photo by Jessica Patrick.
https://carycitizenarchive.com/wp-content/uploads/2015/07/20150721_201455-1.jpg
313
600
Harold Weinbrecht
https://carycitizenarchive.com/wp-content/uploads/2020/03/cc-archive-logo-450-v3.png
Harold Weinbrecht
2015-07-27 09:30:43
2015-07-27 09:30:43
Harold's Blog: Land Use & Sales Tax