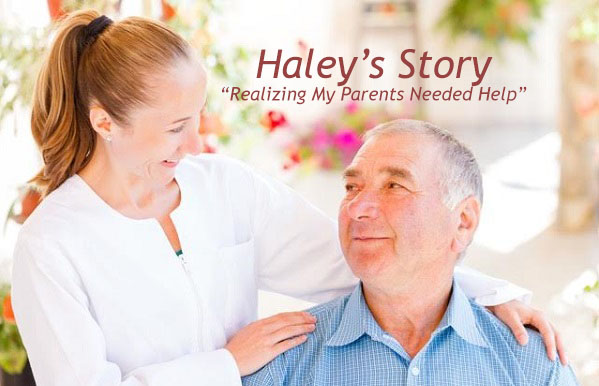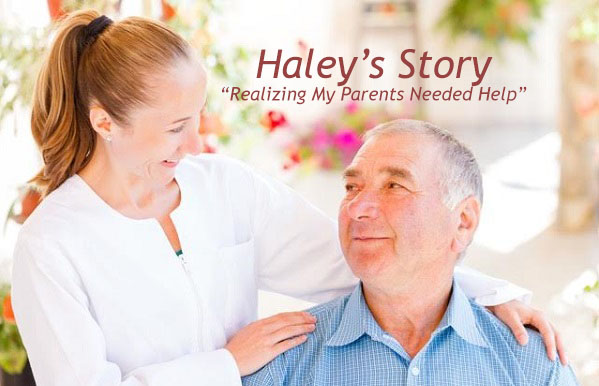 Editor's Note: Each month, Haley Gray, author and senior advocate, shares stories and expertise about her personal experiences of finding care for aging parents to help provide comfort and guidance for those who are in similar situations.
Cary, NC — The realization that my dad needed care came in stages. I didn't just wake up one day and say, "Oh, looks like Dad needs extra help from now on." It's not that simple.
When I Realized My Parents Needed Help
The progression of Dad's disease wasn't a straight path, and some days were better than others. Just as I'd decide he needed extra help, he'd perk up and do great for a few weeks.
We realized he was having trouble paying bills and keeping up with his correspondence, so we offered to drop in and help with the bills. He gratefully accepted.
After that, it was a little easier to get him to accept help with other things around the house like grocery shopping and meal preparation.
The big leap in the amount of care he needed actually came as a result of hospitalization for testing. In the three days he was in the hospital getting tested, he declined alarmingly. In order for him to come home from the hospital, he had to have care around the clock.
A Change in Routine
I felt the nursing staff expected me to care for him full-time. Unfortunately, my situation did not allow me to be the sole provider of his care, so I had to find another option. When he was discharged, we had caregivers in place to care for him around the clock.
I look back on that process and am glad that I took steps to find appropriate care for Dad rather than taking on all of the responsibility myself.
The around-the-clock caregiving lasted a few weeks until Dad decided that he didn't really need help any more and let the caregiver go. Each time one of them was hospitalized, they would need post-discharge care for longer and longer. They would inevitably let the caregivers go after a few weeks, saying they wanted more privacy and didn't need full-time care.
We repeated this cycle more times than I care to remember until my dad fell and fractured his back. He was in a rehabilitation facility for a prolonged period, and I saw my opportunity to make a move. Rather, I moved Mom to an independent living community, which ensured that she had companion care eight hours a day. When Dad was ready to come home from rehab, I moved him into the same community with mom and enlisted additional help around the clock.
From that point on, I had peace of mind knowing that Mom and Dad had adequate care.
It's a Process
Realizing that your parents need help is often times a process. Getting them the needed help can also be a process. You may grow frustrated, but don't give up. If the situation allows, you can continue to work to get them the care they need.
——————————————————————————————————————————–
Story contributed by Haley Gray, MBA, CSA, CEO of Extension of You Home Care and author of Choosing a Caregiver: Expect the Best and Know How to Ask for It. Read more of Haley's stories. Photo from fotalia.
https://carycitizenarchive.com/wp-content/uploads/2015/08/Haley.jpg
386
599
Community Contributor
https://carycitizenarchive.com/wp-content/uploads/2020/03/cc-archive-logo-450-v3.png
Community Contributor
2015-08-31 14:06:07
2015-08-31 14:06:56
Haley's Story: Realizing My Parents Needed Help