Cary, NC — I interviewed Hill Carrow, one of the leading forces who brought nationally-acclaimed sporting facilities like the WakeMed Soccer Park and USA Baseball to Cary, to learn more about how he entered the world of sports tourism.
Meet Hill Carrow
Hill Carrow is the CEO of Sports & Properties, Inc., a company based right here in Cary that supports local, national and international clients with consulting needs, sales and events related to sports tourism. He's also the volunteer CEO of the Triangle Sports Commission, a non-profit organization that works to bring sporting events and venues to our region.
Getting Started
Carrow first came to the Triangle when he attended UNC-Chapel Hill for undergrad. While there, he swam on the university's swim team. Years later, Carrow graduated from law school in New York City and moved back to the Triangle to work for a Raleigh law firm. After college, Carrow kept swimming as an adult competitive swimmer and soon became the coach of the Raleigh Area Masters, a longstanding Masters swim team in the region.
"I think I first got involved in sports because I consider myself a compulsive organizer," Carrow joked. "I began organizing and hosting Masters swim meets, and people would come to the Triangle from all over the east coast to participate." Carrow loved the thrill of bringing thousands of people to the area for major sporting events, so he didn't stop there.
A Groundbreaking Accomplishment
"I had read about an event called the U.S. Olympic Festival, a large multi-sport event," Carrow explained.
"The U.S. Olympic Committee was looking for places to host the event, and I wanted to bring it to the Triangle." Carrow got together with a small group of friends, and, over beer and pizza, proposed his idea. "They must have had too many beers, because they said yes," he laughed. "We knew that it would be a great way to meet people if nothing else."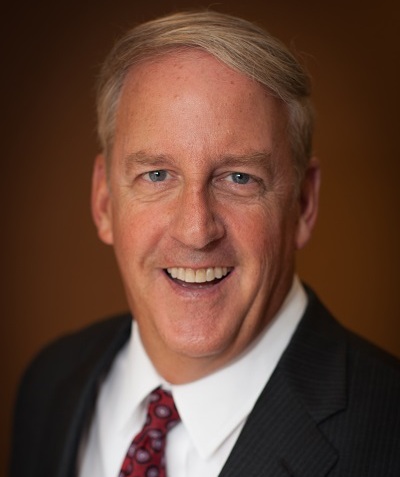 In the four years it took to accomplish Carrow's goal, the committee got a lot larger, and he visited people and places across North Carolina trying to recruit this event.
Carrow was constantly meeting people, like the governor, and trying to persuade them to support this large-scale event that would be the first of its kind in North Carolina.
Finally, in 1984, the Triangle was awarded the event for 1987. "The 1987 US Olympic Festival was the biggest sporting event that has ever been in our state," Carrow said. "There were over 464,000 spectators and all kind of sports – all the sports from the summer Olympic games and even three winter sports – speed skating, figure skating and ice hockey." Carrow told me that the festival was so large that, in order to accommodate all the sports, it literally went from a gun club east of Raleigh all the way to Greensboro.
In those days, there was no PNC arena and no way to make ice, so the winter sports had to take place in Greensboro. "For the other sports, we used every college campus in the area – Duke, Meredith, NC Central, NC State – all of them," Carrow explained. When it was all over, he was hooked.
"I had taken a three-year leave of absence from my original job to direct the festival," Carrow told me. "At the end of the event, I had planned to go back to my law job, but I decided to stay with this. This world was much more exciting."
We're the Best Place for Sports, But…
In turning his professional focus to the sports industry, Carrow quickly realized two things – the first being that, per capita, the Triangle has the finest array of sports venues in the U.S. "On some fall Saturdays, we have four major football stadiums filled with over 150,000 people," he told me. "People don't think of the Triangle in that way, though. They don't realize how much we have. People just think about one facility or one area in the region – they don't put it all together."
The other thing he discovered was that, even though the Triangle area had great facilities, he was limited in what venues he could use to bring in interest, people and sporting events on a regular basis. "It's really hard to depend on our university facilities for that," Carrow explained. "They're very heavily used and don't gear themselves to accommodate outside groups."
"We needed more facilities in our area that we can have more access to or control over," Carrow said. That's what laid the groundwork for what came next – bringing major, professional sporting arenas to the Triangle and to Cary, NC.
Bringing Sports to Cary
As Carrow said, the Triangle has some of the best sporting facilities in the nation – and Cary's venues make up a lot of those. The WakeMed Soccer Park, the USA Baseball National Training Complex and the Cary Tennis Park all boast large square footage and top-notch amenities that bring in players and spectators from other areas to Cary.
Carrow, along with the Triangle Sports Commission and other supporters, worked hard to eventually help bring two of these venues (WakeMed and USA Baseball) to our town and to expand the third (Cary Tennis Park).
One example is the USA Baseball National Training Complex in west Cary that features a 1,800-seat stadium and three side fields. When USA Baseball first announced that they wanted to move their headquarters and national complex to a new location, the Triangle Sports Commission started a recruitment drive to bring USA Baseball to the Triangle.
Carrow led the bid process and formed the nonprofit to try to attract them.
"We beat out some of the most competitive areas for baseball in the nation," he said.
Carrow also helped bring the WakeMed Soccer Park to Cary and led a fundraising effort for major Cary sports facilities that is currently providing funds for the expansion of Cary Tennis Park and will provide future funds for the enhancement of the USA Baseball National Training Complex. He helped secure a multi-million dollar grant for the Wake Competition Center (which includes facilities for ice hockey, figure skating, volleyball, gymnastics, and soccer) under development in Morrisville. He has plans for other facilities, too.
"All this started a long time ago, but it reflects our effort to have more facilities that are out and available and accessible as both destination facilities for events and nice facilities for our community and citizens," Carrow summarized.
What's Next?
Carrow explained to me that, while we have some of the most impressive sporting venues right here in Cary, we still need to work to continue to bring more sports, and facilities, to the area. "We were really ahead of our time for awhile, but we'll get behind if we don't continue working on this," he said. "In sports tourism, we have to keep up and get ahead."
How is Carrow keeping the region ahead? He has his eye on other venues we need – like an indoor swimming facility in west Cary and a large, multi-court, venue that can support different kinds of sports and sports practice sessions. He also emphasized the importance of the current momentum for a potential MLS stadium and team in the region and that Cary should work to be a part of any such top-tier professional sports opportunity.
We also have to more fully use what we have. Last year, the Olympic Rugby Qualification Tournament was played at WakeMed Soccer Park. "That was good," Carrow said, "Because that venue was not just meant for soccer but to bring economic vitality and fun, new events to our community."
This Memorial Day, Olympic rugby, called Sevens Rugby, will return to Cary in the National Collegiate Championships. There are both men's and women's seven-person teams in this high-intensity, very physical, form of the sport.
Events and facilities like these bring interest, money and attention to Cary. "This is something I enjoy doing for the community, and it has a very positive impact," Carrow summarized. "It brings a lot of publicity to the area and gets Cary's name out there."
---
Story by Jessica Patrick. Head shot courtesy of Hill Carrow. USA Baseball pic by Hal Goodtree.
https://carycitizenarchive.com/wp-content/uploads/2016/02/Hill-Carrow.jpg
238
799
Jessica Patrick
https://carycitizenarchive.com/wp-content/uploads/2020/03/cc-archive-logo-450-v3.png
Jessica Patrick
2016-02-17 08:33:04
2016-02-17 15:28:39
Profile: Hill Carrow, Cary Sports Expert