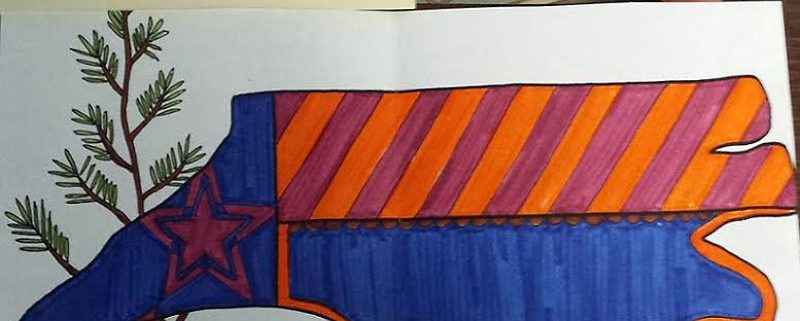 Cary, NC – This week was not as busy as last week which was a nice change.
Monday – Town Budget
Monday I met with town management and budget staff for a preview of the budget. The purpose of these sessions is for staff to get last minute individual feedback from council members before presenting the budget to the entire council and the public. While I can't go into the details of what will be presented in the budget, I can say that it will be another tight year. Also, our tax base growth is slowing which may mean higher taxes in future years. Capital projects will continue to be a challenge and my guess is we might see a bond referendum within the next two or three years. My budget session lasted a little over an hour.
After the budget session I met with the deputy town manager and assistant town managers to go over current issues. Our discussion didn't include any new information.
Tuesday & Wednesday
Tuesday the council met in closed session to discuss the vacant town manager position. Since I am not allowed to discuss what goes on in closed session I can only say that we are still on schedule to hire a town manager within the next few weeks.
Wednesday was made up mostly of private meetings.
Downtown – New Library, Walker Street Tunnel
Thursday started with me speaking to over 50 people at the Heart of Cary Monthly membership drive meeting. I gave them my vision and thoughts about downtown and downtown projects. Here are some of my opinions that I expressed:
I believe there is interest on council to fund the design of the final phase of Cary's downtown park in this year's budget and that construction funding for the final phase will be in a future referendum.
I believe that the new library and deck will be online in 2018 and that council will put out an RFP for the old library site asking for a mix of uses.
I believe that if the Walker Street tunnel occurs it will become a major downtown thoroughfare. As a result that street will see lots of redevelopment such as 4 and 5 story residential building.
Chatham Street will continue to redevelop and we have had LOTS of interest from potential businesses. This includes bringing jobs to downtown.
I believe that north of Chapel Hill Road wants to organize to redevelop. If that redevelopment occurs it will be a significant mixed use project.
My talk lasted about 20 minutes.
Friday – NC Metro Mayors
Friday I participated in a meeting of the NC Metro Mayors to review legislative actions for the week. Items discussed included:
A bill to repeal the light rail cap was introduced and will be voted on Tuesday.
The House agreed to a total budget of $22.225 billion which is a 2.26% increase.
A bill was introduced to use the excess lottery proceeds to a grant program for counties based on its need and ability to generate sales tax and property tax revenues.
A bill was introduced to increase the state income tax standard deduction from $15K to $17.5K.
A bill was introduced to dedicate car rental funds for ports and airports.
A bill was introduced to set the minimum wage to $9/hour.
A bill was introduced to set the minimum income tax rate to 5.5%.
HB2 was discussed. I find it hilarious that the legislative majority is complaining about federal government overreach when that is exactly what they have been doing the last several years to municipal government. Talk about your "pot calling the kettle black" …
Our meeting concluded after about 20 minutes.
Emails from Citizens
Each week I receive several cards and letters. They range from formal invitations, to events, to criticism about something the town is doing. Mostly the letters are criticisms. Rarely, will I receive something nice in the mail. This week was one of those weeks. A few weeks ago I received a request from a little girl in Indiana to send a card representing Cary for her project to contact someone from all 50 states. I received a thank you card with picture and art from her this week. It is beyond cute and made my day.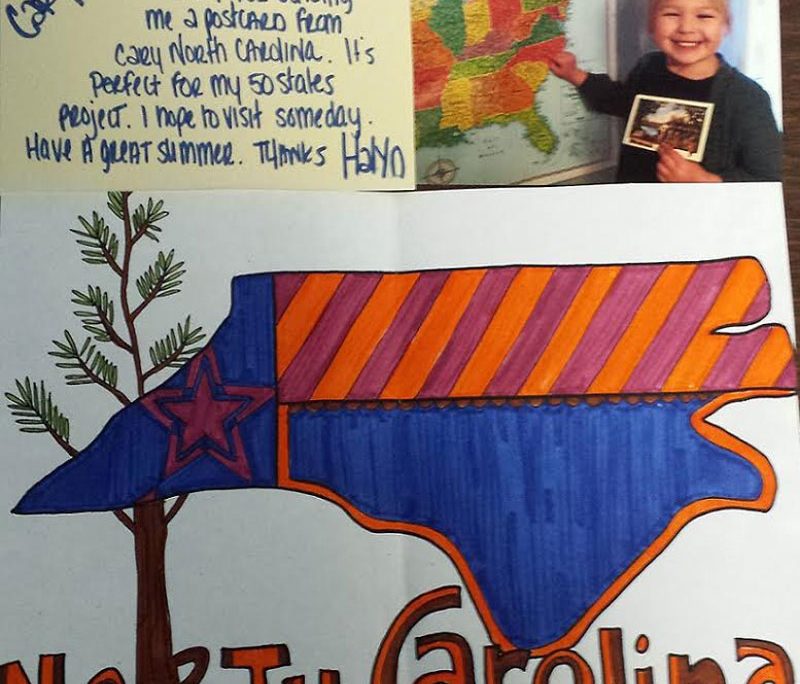 Emails from citizens this week included:
A complaint about Academy Street construction.
A compliment about Academy Street construction.
A complaint about a railroad crossing.
A complaint about the potential movement of the Ivey-Ellington House.
A complaint about St. Michael's parking overflow.
Complaints about the Carpenter Village proposal.
A request to extend Cary's greenways.
Coming Plans
Next week's activities will include a Teachers Award ceremony, a Cary-Morrisville join issues meeting, a regularly scheduled council meeting, and several Saturday events.
Get In Touch
Well, that is all for this week. My next post will be on Sunday, May 15th.  Although I have Facebook and Twitter accounts those are not the best means of communications with me. Please send all Town of Cary questions or comments to Harold.Weinbrecht@townofcary.org and email personal comments to augustanat@mindspring.com.
---
From the blog of Cary Mayor Harold Weinbrecht. 
https://carycitizenarchive.com/wp-content/uploads/2016/05/harold-0509-3.jpg
868
800
Harold Weinbrecht
https://carycitizenarchive.com/wp-content/uploads/2020/03/cc-archive-logo-450-v3.png
Harold Weinbrecht
2016-05-09 16:14:41
2016-05-10 11:26:28
Harold's Blog - Town Budget, Downtown Park