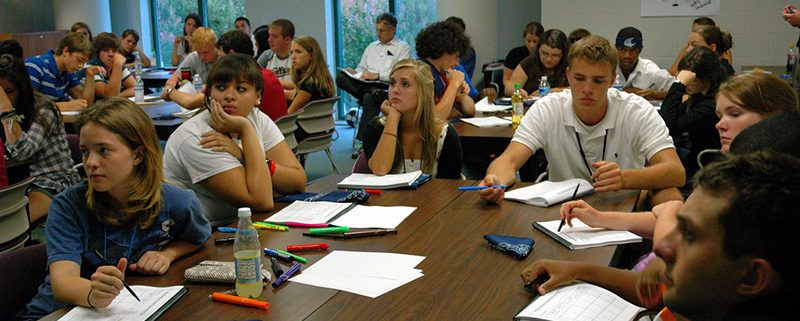 Cary, NC – Often, if a student is underperforming in a classroom, a teacher may only have a vague sense of what their issues are. But one local business is offering free classes to teachers to identify various cognitive skills and offer training for solutions.
How We Learn
At LearningRx of Cary and Raleigh, teachers can take classes to identify and detect weak cognitive skills in their students. These cognitive skills are:
Attention
Short-term memory
Long-term memory
Logic & reasoning
Visual processing
Processing speed
Auditory processing
"If any of those skills are weak, that will impact the ability to store and access information," said Jennifer Huntington, one of the executive directors at LearningRx of Cary and Raleigh.
Those same seven cognitive skills are also the metrics by which someone's IQ is measured.
Once a student's weak cognitive skill is detected, the programs at LearningRx create a customized one-on-one training program to build that skill up, which Huntington compared to circuit training in a gym.
"They are built on a number of professions and disciplines, from vision and speech therapy to child psychology and more," Huntington said.
Reaching Students
Targeting a student's weak cognitive skills not only helps the student work on the root cause of their problems in school, Huntington said, but it also benefits teachers.
"Teachers aren't trained to recognize weak cognitive skills," she said. "If you see a student falling behind, you might just think they aren't working hard enough but if you know they have weak processing speed, you know they might not be able to keep up and it helps set up expectations in the classroom between the student and the teacher."
In doing this, Huntington said it changes the relationship and interactions in the classroom and starts to give students something to do about their issues.
And this adds a new dimension to teaching in the classroom.
"It's looking at how we learns versus what we are learning," Greg Huntington, another executive director at the local LearningRx and Jennifer's husband, said. "It's very complimentary to teachers who already have access to the curriculum and what they want students to learn."
A recent article in the journal Applied Cognitive Psychology looked at a randomized controlled trial of the one-on-one training courses used at LearningRx and found they corresponded to increases on General Intelligence Ability tests.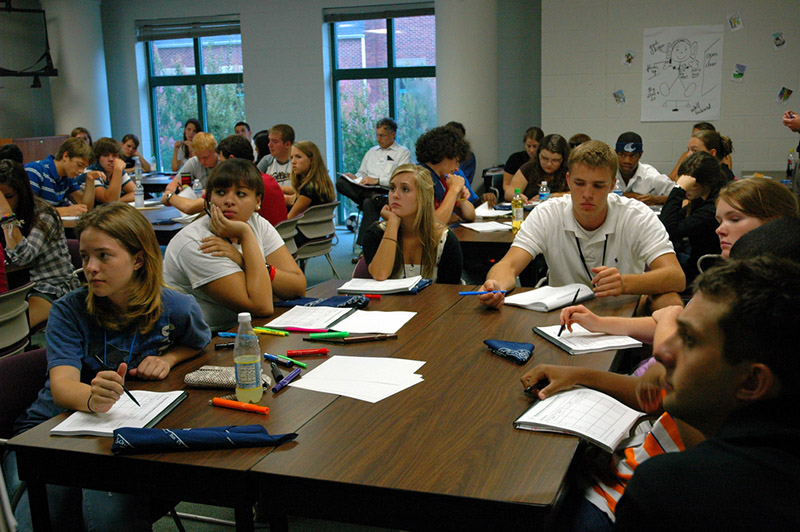 ---
Story by Michael Papich. Photos by LearningRx and Lead Beyond. Coverage on CaryCitizen is sponsored in part by Everything's Better Monogrammed in Cary.
https://carycitizenarchive.com/wp-content/uploads/2016/08/LearningRx2.jpg
532
800
Michael Papich
https://carycitizenarchive.com/wp-content/uploads/2020/03/cc-archive-logo-450-v3.png
Michael Papich
2016-08-17 13:37:06
2019-12-08 10:30:46
Free Class Helps Local Teachers Identify Students' Weak Spots