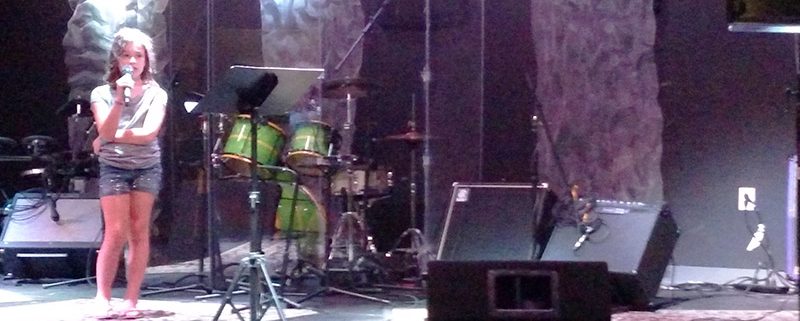 Apex, NC – Music is an integral part of any culture or society but music education and children in music do not always get the attention they deserve. So a new nationwide event is set on raising the profile of music instruction with teachers in the area joining in.

Events Around The Area
Kids Music Day is a partnership between music schools all around the country on Friday, October 7, 2016. Set up by Keep Music Alive, 65 schools have signed on to be a part of this first annual event, including two nearby in Apex.
Quarter Note Music on Beaver Creek Commons Drive is using the entire week, from Monday, October 3 to Saturday, October 8, 2016, as "Bring A Friend to Lesson Day," where the students at Quarter Note can bring their friends in with them to their instruction.
"There are several instructors here but they aren't here every day so we wanted to open it up throughout the week and give everyone a chance," said Rhonda Adams of Quarter Note. "Hopefully this will spark the interest in their friends to start taking up an instrument or start being a student here."
At Rock 'n Roll High School on Union Drive, they will be holding a special "Family Karaoke Night" where families can come with  Rock 'n Roll High School's students to sing and perform in their theater space. And since it's October, they will also be encouraged to wear Halloween costumes.
Ramona Cox from  Rock 'n Roll High School said they got involved in the event because they want to highlight music education for children.
"The arts are being cut so much and we thrive on kids coming in and playing music," Cox said.
The family karaoke on Kids Music Day goes along with the open mic and karaoke events  Rock 'n Roll High School puts on monthly. At Quarter Note, they also hold recitals and Fall jam sessions throughout October, as well as an outdoor Halloween Bash concert the week before Halloween.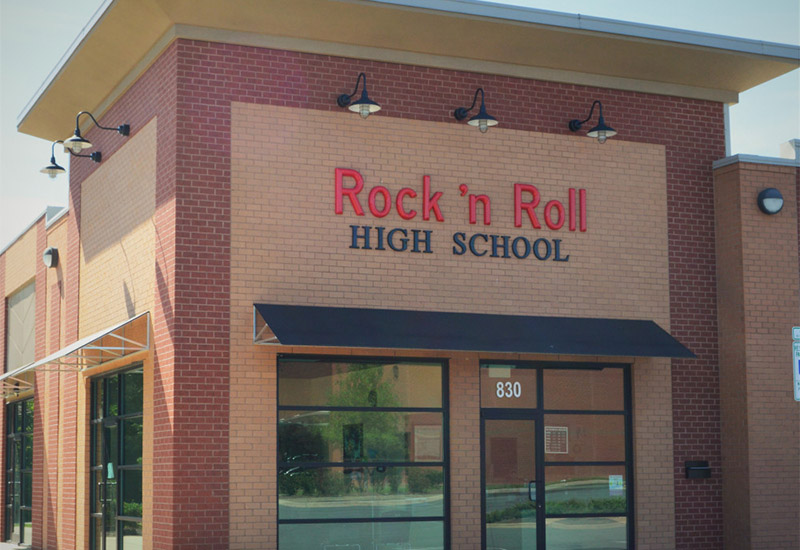 Importance of Music
Keep Music Alive was created in response to music programs being cut in many schools around the country.
"Research has shown how critical music and art education are to developing our children's minds and character," said Vincent James, co-founder of Keep Music Alive. "Our mission is to spotlight musical programs, wherever possible, to help raise awareness of how valuable music really is to our children and our collective future."
Adams said music allows their young students to explore a different side of themselves they don't always get in school.
"It gives them a chance to use the other part of their brain," Adams said. "It gives them a little something extra."
When students come in and interact, Adams said she sees how invested they are in music.
"They're so passionate about their instruments," she said. "They'll argue their point about why theirs is the best, versus their friends'."
Cox said music can give students a way to socialize and meet new people outside of sports, which not everyone is geared for. And Cox also said encouraging kids to learn music can preserve old traditions.
"Live music is dying out so it's important to keep that alive," Cox said. "When we teach our students rock, they go back and listen to those classic albums and get a new appreciation for it they'll carry on."
Cox also said music can have other important roles in people's lives and  Rock 'n Roll High School offers music therapy for people of all ages to aid with everything from Alzheimer's to ADHD and autism spectrum.
---
Story by Michael Papich. Photos by Michael Papich, Quarter Note Music and Rock 'n Roll High School.
https://carycitizenarchive.com/wp-content/uploads/2016/09/MusicDay1.jpg
550
800
Michael Papich
https://carycitizenarchive.com/wp-content/uploads/2020/03/cc-archive-logo-450-v3.png
Michael Papich
2016-10-04 09:25:08
2019-12-28 11:33:32
New Tradition Celebrates Kids Music Education