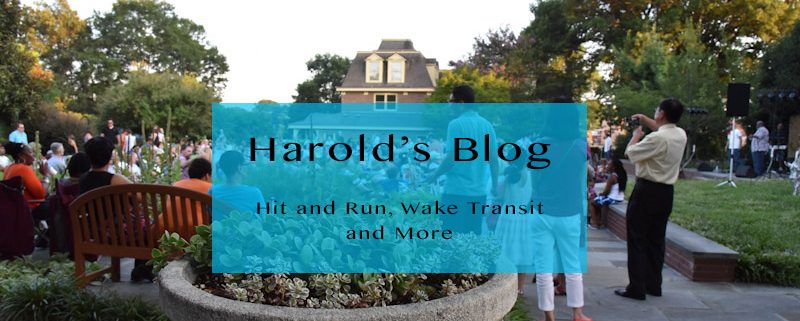 Cary, NC – This week was a difficult week that included a tragic accident and several events.
Monday – Wake County Mayors
Monday I met with the town manager to go over several events. Topics we discussed included Dreamfest 2017, the council-staff mini working retreat, the town's upcoming winter weather exercise, USA baseball, the General Capital Reserve Fund, and CAMPO projects.
Later Monday I met with the mayors of Wake County. Attending were Fuquay-Varina Mayor Byrne, Holly Springs Mayor Sears, Knightdale Mayor Roberson, Raleigh Mayor MacFarlane, Wake Forest Mayor Jones, Wendell Mayor Gray, and Zebulon Mayor Matheny. We talked about a variety of topics including whether or not neighboring municipalities should recruit businesses from each other with incentives.
Monday night I received a call notifying me of a tragic accident with one of the town's directors, Lori Cove. As a director of transportation and facilities Lori frequently works with the council. She is an extremely intelligent woman who always has a smile on her face. The council and staff love her dearly and were very shaken by the news. As a result the mini working retreat scheduled for the next day was cancelled.
Tuesday – Cary Rotary Club
Tuesday I spoke to the Cary Rotary Club on current issues. My topics included Imagine Cary, the Eastern Gateway, Google Fiber, Downtown streetscape and development, impacts of HB2, our new town manager, and recent accolades. Afterwards I answered a few questions.
Later Tuesday I joined several council members and visited the staff director at the hospital. Council and staff directors and managers spend a lot of time together so they are like family. I was there a just a few hours.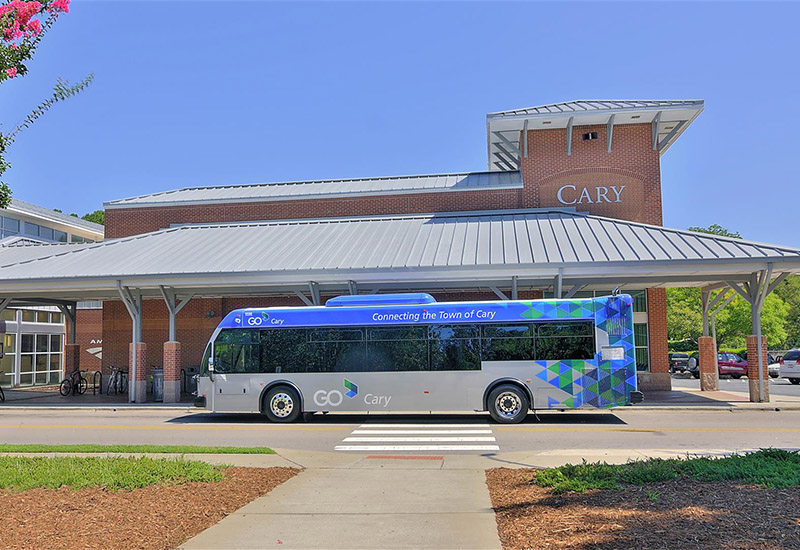 Wednesday – Wake Transit Plan
Wednesday I attended the Executive Board meeting of the Capital Area Metropolitan Planning Organization (CAMPO). There were three consent items, two public hearings, and three items for discussion. Two discussion items were information only and in the third CAMPO approved the Wake County Transit Planning Advisory Committee Meeting Schedule, Work Product Deadlines, and Identification of Lead Agencies for Responsibilities. Our meeting lasted about an hour.
Thursday – Prestonwood
Thursday I spoke to about three dozen Prestonwood seniors about current issues. I talked many of the things I discussed with the Rotary Club earlier in the week. I answered numerous questions. Questions from this group mostly dealt with issues surrounding them such as road construction. I was there about two and a half hours.
Town Manager's Report
The report for the town manager included the following items:
Pink for Lori Cove

Everything this week has been eclipsed by the terrible news of Lori Cove's hit and run. My focus has been and will continue to be threefold: ensure that Lori and her family are well taken care of; be personally engaged with our employees on a human level regarding the toll this tragedy is taking on them; and, fully support Police's criminal investigation.

Within a few hours of the crash, we have had staff at the hospital to support Lori and her family, which we are continuing for the foreseeable future. Employees are providing meals and meeting other requests from the family, including wearing something pink – Lori's favorite color – to work today.

I've stressed with employees that we must take care of each other, and they are taking advantage of grief counseling we've made available.  I've also told them that during crises, productivity will go down, and that's okay.  I will keep you updated on significant changes we make to project timelines. I have promised to continue sharing updates with employees on Lori's condition whenever it changes.

As for our law enforcement activities, I couldn't be more proud of the incredible effort being made by our police and their partners.  It can become complicated when the same organization that is experiencing a tragedy is also tasked with the criminal investigation.  I've made it very clear that what's important now is that all of us be extremely disciplined with our communications about the event so that we don't inadvertently do anything to jeopardize the case against the driver.  To this end, I encourage you to send any requests from the media to my office.

Lori represents everything you could want in a public servant: humble, bright, a zest for life. She is an inspiration for us all.

Hurricane Donations at Fire Stations

The community came out in droves last weekend in support of our collection efforts for Hurricane Matthew victims. Roughly 12.5 tons of personal hygiene products and cleaning supplies were donated and then delivered by our firefighters on Monday to our neighbors in Lumberton, NC.

 Aquastar Update

The Aquastar portal now features a new look and feel. It also now allows for five emails per alert (only one text per alert), and a drop-down menu for customers with multiple meters that includes the service and meter number. In conjunction with the front facing portal, we've converted to a cloud based meter interface system that improves the overall efficiency and accuracy of the system. Customers will now see usage in increments of 10 gallons.

Assistance Provided to Durham County

We provided mutual aid assistance to Durham County with a water transfer Monday night that continued through approximately 10 a.m. Tuesday morning. The water transfer was requested because of a temporary upset condition experienced with the filters at one of Durham's water plants.

The team from the Cary/Apex Water Plant did a great job of responding to the request. In total, Cary has transferred 1.85 million gallons. Durham staff was very appreciative of our support.

Cary Locomotive – December 

The "Town of Cary" locomotive is scheduled for completion and delivery later this calendar year.  If everything checks out with its acceptance tests it should go into daily Piedmont service early winter 2017.  You may remember hearing about this project on your ride to Charlotte in 2014 for the annual retreat. The locomotive was rebuilt by Higher Power Industries and Norfolk Southern Railroad in Altoona, PA.

Federal Government Bus Tour

At the request of the federal government, a bus tour will arrive in the Cary Depot overflow lot at approximately 2 p.m. on Monday, October 24 for a media conference that starts at 3 p.m. Secretary Perez will be participating on the bus tour with Americans for Responsible Solutions. The tour, which has been on the road for three weeks, will come through the Triangle on Monday before going on to Greensboro and Winston-Salem Tuesday.
 Emails From Citizens
Emails from citizens the week included:
A concern about having a reverse 911 system (we do have one, see http:/www.townofcary.org/Departments/townmanagersoffice/pio/ReacyCary.htm )
A complaint about Cary's bike lanes (Legislation allows for bicyclists to take a whole lane as of October 1st. Cary and other communities added the markings to help make it safer.)
A concern about Carpenter Village Core building issues (this is a staff level decision and not a council decision.)
A complaint about a developing neighborhood not finishing promised infrastructure before Certificate of Occupancy were issues (enforcement is staff level).
Next week's activities include a regularly scheduled council meeting, a talk at Davis Drive Elementary, and Cary Band Day events.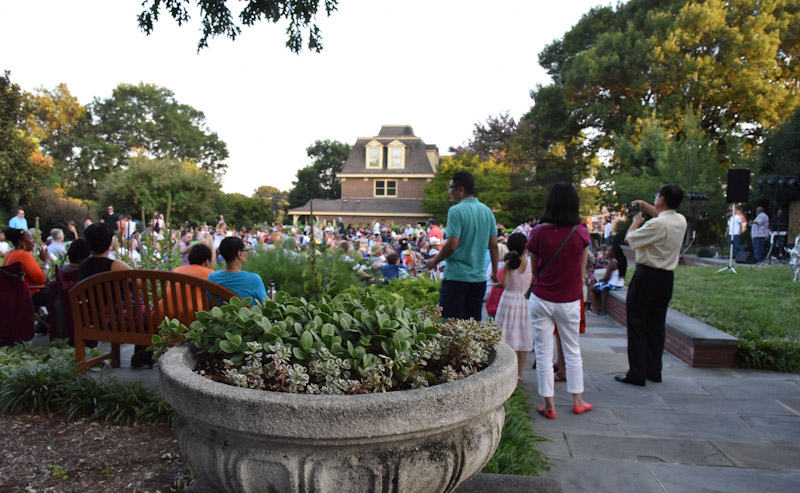 Get In Touch
Well, that is all for this week. My next post will be on Sunday, October 30th.  Although I have Facebook and Twitter accounts those are not the best means of communications with me. Please send all Town of Cary questions or comments to Harold.Weinbrecht@townofcary.org and email personal comments to augustanat@mindspring.com.
---
From the blog of Cary Mayor Harold Weinbrecht. Photos by Hal Goodtree and the Town of Cary.
https://carycitizenarchive.com/wp-content/uploads/2016/10/HaroldsBlog-Oct24-Featured.jpg
493
800
Harold Weinbrecht
https://carycitizenarchive.com/wp-content/uploads/2020/03/cc-archive-logo-450-v3.png
Harold Weinbrecht
2016-10-24 09:21:49
2016-10-24 09:21:49
Harold's Blog: Hit and Run, Wake Transit and More