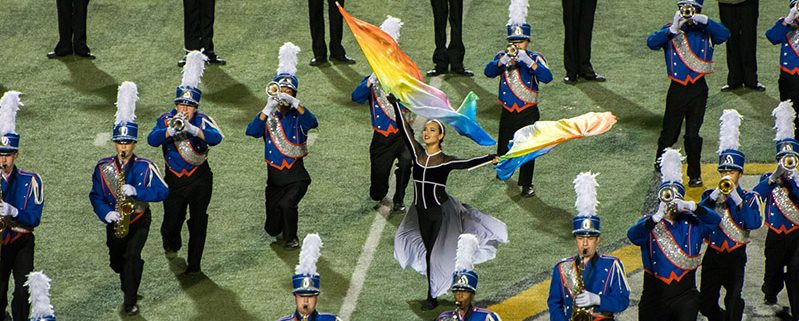 Cary, NC – At high school football games, sometimes the two marching bands can be more competitive than the teams on the field. And Athens Drive Magnet High School has shown it can be very competitive, with its marching band setting a record for most wins in one season.

One for the Record Books
Like Athens Drive itself, many of the marching band's players are Cary residents: 67 out of 145 students. And this season, the marching band set a record by taking Grand Champion in three out of the past five competitions this year. The band also got second place at their last competition on Saturday, October 29, 2016 out of 27 other schools.
The school's band director, Jerry Markoch, said their success this year is due to a "perfect storm" of factors.
"We have a very experienced staff that have been with the program for 10 years, we have very experienced choreographers and music arrangers who have been with us for a long time and outstanding leadership by our upperclassmen," Markoch said. "I wouldn't say we have any prima donna players and they're very into teamwork and helping their fellow musicians."
Another reason the Athens Drive band has done so well, Markoch said, is the nature of their halftime show.
"It's got music that appeals to both general audiences and critics," Markoch said. "And it's got a clear message anyone can understand: good versus evil."
And the news of the record-breaking season impresses the band members too. Marston Marryott, a senior and field crew captain from Cary, said the news was shocking.
"I'm very proud to know I'm part of a group that broke the record," Marryott said. "It's been one of our best years, clearly."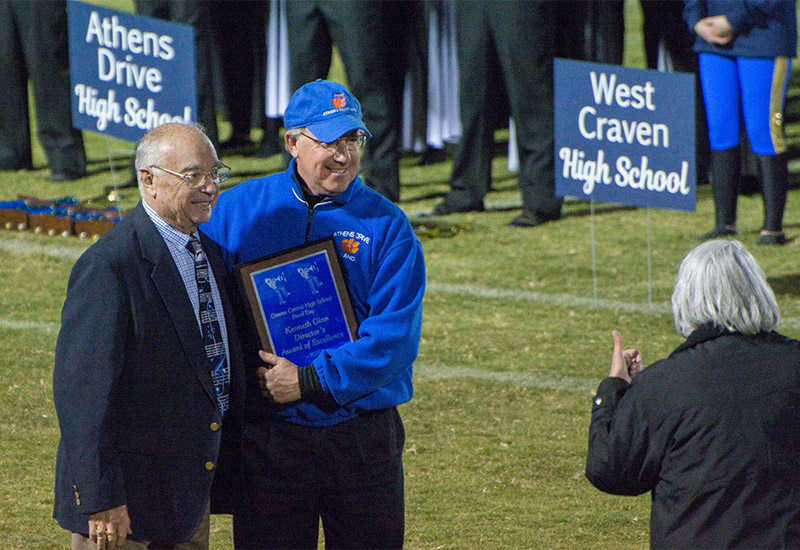 Representing Community
In addition to the status of Athens Drive's marching band's record holders, the band got another accolade as Markoch was given the Kenneth E. Ginn Award of Excellence as best band director with the panel of voting directors voting for him unanimously.
"I'm happy to say I have as much motivation to do this job now, if not more," Markoch said.
Markoch has been working as a band director for close to 30 years, including 23 years as band director at Athens Drive.
"Experience is important in any job, especially teaching," he said. "And to see all that we've done and how schools may want to start emulating our program is gratifying. Not so much for me but for the work we've all done here."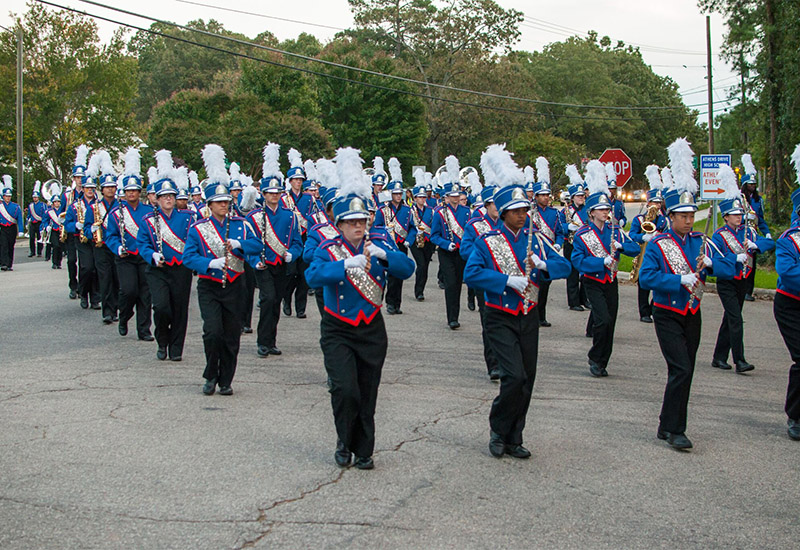 Markoch said the marching band served as ambassadors for not only Athens Drive Magnet High School but for the Cary/Raleigh community at large and take pride in representing these communities in the various parades they will be participating in. In the past weeks, the band was in the Cary, Raleigh and Apex Christmas Parades.
"We usually get into a mental state of readiness by constantly grinding," Marryott said ahead of the parades. "We're trying to get as much playing in as we can."
The Athens Drive marching band is also applying to participate in the Rose Bowl's Rose Parade and are already scheduled to be in next year's Outback Bowl. To get the band ready for these big events, Markoch said he uses a positive approach as a core belief in his teaching and he relies on communication between students.
"When you have close to 150 people, it's key to have student leaders on the same page as you. And a young student will always look up to an older student," he said. "Our student leaders take an active role in teaching and spreading our philosophy."
The Athens Drive Magnet High School marching band will be in the Cary Christmas Parade on Saturday, December 10, 2016 at noon.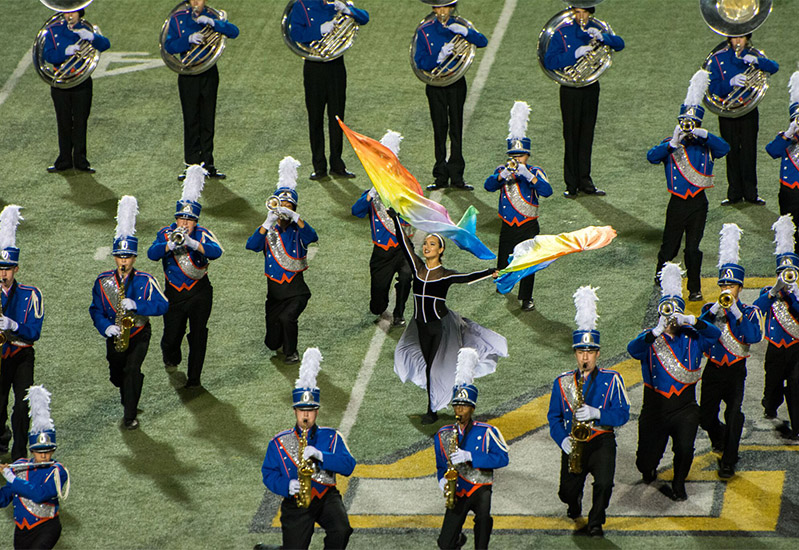 ---
Story by Michael Papich. Photos courtesy of Kelly Wright.
https://carycitizenarchive.com/wp-content/uploads/2016/11/Athens4.jpg
550
799
Michael Papich
https://carycitizenarchive.com/wp-content/uploads/2020/03/cc-archive-logo-450-v3.png
Michael Papich
2016-12-02 09:48:53
2016-12-02 09:49:22
Athens Drive Breaks Marching Band Record for Most Wins