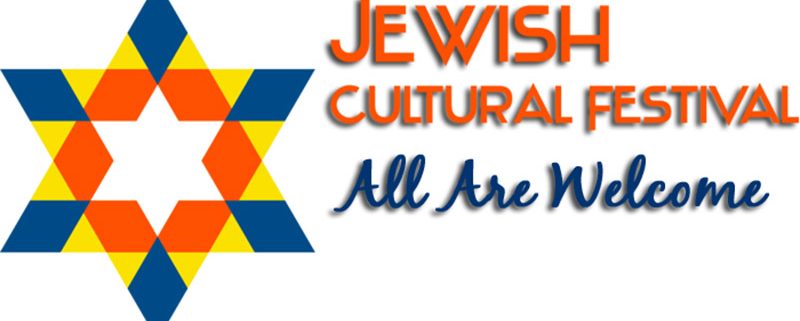 Cary, NC – I was honored to give the opening remarks for the Jewish Cultural Festival this morning.
With all that is going on in the world today – I didn't think I could do the standard "Welcome to Cary" remarks.  Here's what I said.
Welcome
Hello and Good Afternoon.
I'm Cary At-Large Representative Lori Bush, and I'm honored to join you on behalf of our Town Council and the 160,000 people who call Cary home. Welcome to our beautiful downtown and our Jewish Cultural Festival!
Thank you for inviting me to be with you today, and a big thank you to the Chabad of Cary, Beth Shalom, the Raleigh-Cary Jewish Community Center, and the Jewish Federation of Raleigh-Cary for your collaboration. As a Cary resident and particularly as a Jew, I feel so lucky to have you all right here in our area.
One of the amazing things about this Jewish Cultural Festival is how it has morphed and changed over the years – what started as a way to celebrate Chanukah with all of the festivities around that holiday – like the lighting of the menorah, eating latkes and spinning dreidels  – to last year's Purim Celebration – with Hamentashen and costumes – and now, a recognition of Passover – we have, TOGETHER, taken a journey through some of our unique traditions, celebrations and ceremonies.  We join together, as a community to celebrate our history and our past, and most importantly –  we embrace others who join us – whether this is their first time at our festival, or you've attended others before – we actively welcome and invite people of all faiths and ethnicities to this and ALL of our cultural festivals in Cary.
As we know, Passover commemorates our Jewish liberation from slavery in Egypt. And soon, we will avoid bread and leavening, while we also get to drink four glasses of wine, recline while eating at our Seder table, eat matzah, charoset and hear the wonderful voices of children reading the "Four Questions."
This Pesach – though, is a bit different for us.  Jews are faced with the anti-Semitism that we have continually rejected for so long, yet lingers. There have been more than 100 Bomb threats at JCCs across the country since January. The desecration of many Jewish cemeteries – my own grandparents are buried at the Chesed Shel Emeth cemetery in St. Louis that was vandalized. And anti-Semitic fliers were found at the University of Illinois-Chicago just this last week.
Some could say that this is not a fun time to be a Jew.
But, hey – listen, it wasn't easy for our ancestors either. They were slaves, leaving Egypt those thousands of years ago. They left with what they could, with no time to leaven the bread, or to send a text to let anyone know they were coming. Life was hard then, and has been over many many generations for our people. But, we are survivors. And we continue to gather around our collective tables, even today, to tell the story of our exodus from Egypt, from slavery to Freedom. We, too, were immigrants, refugees, headed to a new life – like so many of our brothers and sisters in the world today. We are dreamers, still – filled with love and hope for a better tomorrow. And we have more friends and neighbors than we can count – who have our backs.
Because, let me tell you this. You know who raised money to repair all of the damage to my grandparent's and other graves in that St. Louis Cemetery? Muslims. Our Muslim brothers and sisters raised more than $120,000 to support the cleanup and restoration of that cemetery. Another group so viciously criticized – who feel isolated and unfairly targeted, reached out to another community in pain. To tell them, us, YOU MATTER. You are loved.
So, this year – let's all do something a bit different. Let's show love. Love to those haters. Love to all, first – and foremost. Let's tell someone we've known – how much they mean to us. Let's also tell the person that doesn't understand us or our ethnicity – to join us at the Seder table. Let's open the door – not only for Elijah, but for all to enter. Let us learn a lesson from our ancestors – and move forward with love for each other – and apply that lesson from the past, to us all living here, and now.
Because in the Town of Cary, we DO love you all. We respect, honor and treasure the cultural diversity of the more than 68 countries that are represented in our population and the more than 20% of our population who were born outside of the US. And yes, all are welcome here.
I hope you enjoy your time here with friends, family and community. Thank you, and Pesach Sameach.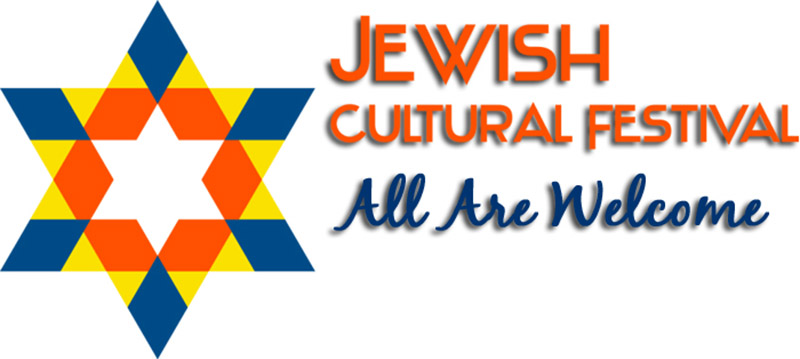 ---
From the blog of Cary Councilmember-At-Large Lori Bush. Photo courtesy of Lori Bush.
https://carycitizenarchive.com/wp-content/uploads/2017/03/LoriBlog-Mar21-Featured.jpg
359
800
Lori Bush
https://carycitizenarchive.com/wp-content/uploads/2020/03/cc-archive-logo-450-v3.png
Lori Bush
2017-03-22 10:20:09
2017-03-22 09:02:24
Lori's Blog: Cary's Jewish Cultural Festival Remarks