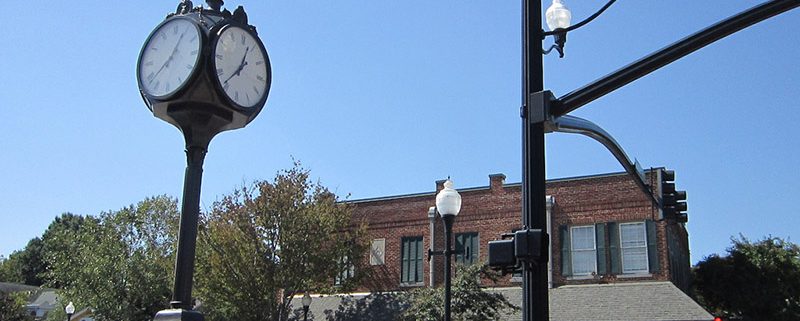 Cary, NC – Often, political discussions are about what the different sides of an issue disagree on. But a former Cary mayor is starting a new political action group to focus on what everyone, from Republicans to Democrats and more, feel they can agree on.
Looking for Common Ground
Glen Lang was Cary's mayor from 1999 to 2003. Now, Lang is working on New South Voices, a group he hopes can discuss policy that most North Carolinians, and Wake County residents in particular, can agree on.
"We've rounded up a few hundred people and looked at what we agree on," Lang said. "We're focusing on issues where 6o-to-70 percent of people can agree, like voting rights and gerrymandering."
Lang said New South Voices is intentionally not looking at topics such as gun rights, the death penalty or abortion that can easily split an electorate. Instead, what Lang said he wants to do is find these issues that bipartisan groups of residents agree on and keep a "scorecard" of state legislator's votes on them for Wake County voters to follow.
"We won't tell people how to vote, we'll just show who supported what bills that deal with these topics," Lang said. "I don't think people know how their legislators voted."
In towns across Wake County, Lang has been gathering local voters and elected officials together to talk about these shared ideas. He said the split in these meetings, such as the one in Cary on Monday, May 1, 2017, is roughly 30 percent Republican, 30 percent Democrat and 40 percent other parties or independents.
"Every meeting, we bring in a Republican and a Democrat who are elected in the local area to talk," Lang said.
This past meeting had Cary Councilmember Jennifer Robinson, who identifies as a Republican, and Wake County Commission Chair Sig Hutchinson, who identifies as a Democrat.
"Jennifer is as Republican as they get but at the same meeting, Sig Hutchinson could agree with everything she said," Lang said. "There is a massive spectrum in the middle."
New South Voices' Monday, May 1, 2017 meeting in Cary
Issues Given Attention
New South Voices started as a result of the 2016 election. Lang said he was upset by the presidential election but also saw frustration around the General Assembly in North Carolina, citing HB2, voter ID laws and rules around elections and redistricting specifically.
"When we were in Cary, nobody in our group thought HB2 was a good idea. Nobody thought redistricting the County Commissioners was a good idea," he said.
Lang focused on redistricting specifically, calling it "un-Democratic."
"It's about politicians trying to pick their voters instead of the other way around," he said.
Similarly, Lang criticized the recent effort by the General Assembly to reduce the state Court of Appeals from 15 judgeships to 12.
"Elections are supposed to have consequences," he said.
But Lang said these are policies that "both sides" do not like or support. To explain why these policies are then not only enacted, but also state representatives do not then face a backlash, Lang said it came down to voters not knowing who supports what issues. To give an example, Lang cited the Cary meeting where he said those gathered did not know how their local elected officials voted, citing Representatives Nelson Dollar and Tamara Barringer specifically.
Both Dollar and Barringer are Republicans, and the General Assembly is currently Republican-controlled, but Lang said the message of New South Voices is still attracting Republicans to it. He pointed to both Republicans attending the group's meetings across Wake County and Robinson's appearance at their meeting on May 1, where she criticized the General Assembly's recent bills that would impact how municipalities can draw stream buffers, levy impact fees, manage firefighter pensions and regulate billboards.
"There is nobody who thinks there are too few billboards in Cary," he said.
In the end, Lang said he hopes New South Voices can start conversations between people in different places on the political spectrum to come to agreements, and to highlight how elected officials vote on these items the group feels they agree on.
"We want people informed when they go in to vote," he said.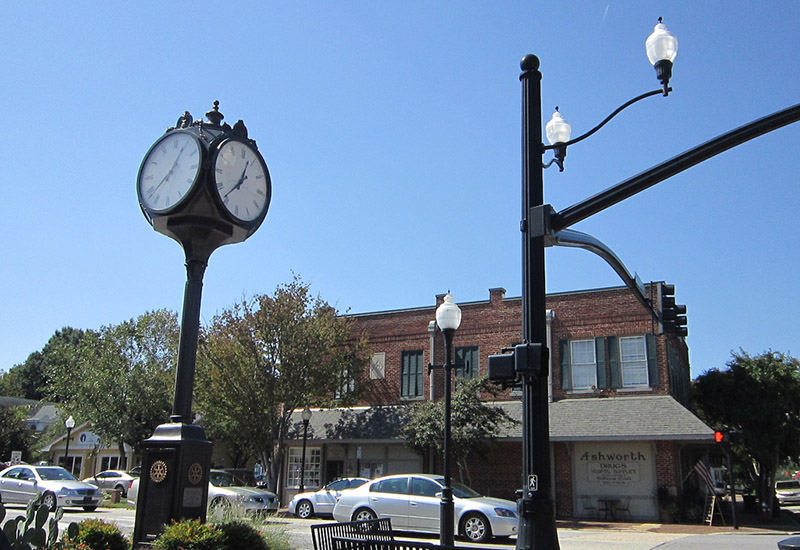 ---
Story by Michael Papich. Photos by New South Voices and Selena NBH. Content on CaryCitizen is sponsored in part by Thai Spices & Sushi.
https://carycitizenarchive.com/wp-content/uploads/2017/05/NewSouthVoices2.jpg
550
800
Michael Papich
https://carycitizenarchive.com/wp-content/uploads/2020/03/cc-archive-logo-450-v3.png
Michael Papich
2017-05-11 13:05:06
2020-03-07 17:47:41
Former Cary Mayor Starts Bipartisan Political Group