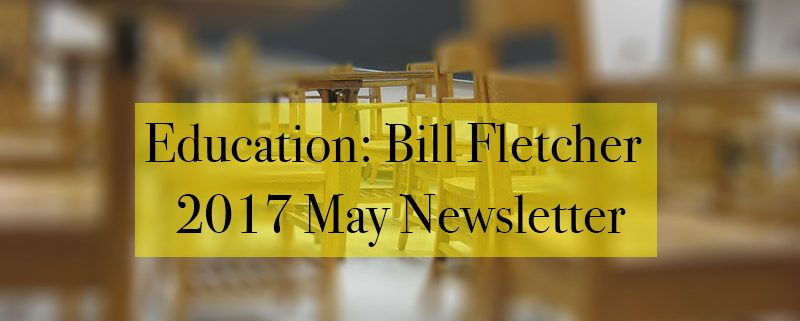 Cary, NC – Thoughts for May 2017 from Bill Fletcher, Member of the Wake County Board of Education.
HB13 Amended and Enacted!
In the midst of a tremendous amount of parental support and outreach to our elected representatives, the Senate took action on HB13. Senate leaders together with House leadership negotiated what amounts to a one year delay in the "hard cap" on K-3 classes. There is some conversation about creating a new funding category to address the art, music & PE programs in the next state budget. I'm hopeful we'll see movement before May 2018.
School Board Adopts Next Budget – Sends to County Commission for Funding
The budget opens four new schools – staff, instructional supplies, technology, etc. The budget provides for services to gifted and advanced students and augments instructional resources at schools where too few students are performing at grade level. This budget recognizes the needs of the "whole child" – social, emotional, nutritional, etc., by deploying more school counselors and social workers. http://www.wcpss.net/cms/lib/NC01911451/Centricity/Domain/98/SuperBook-2.pdf

In Graduation Season it's good to remember Wake Serves ALL Students
More than 10,000 students will commence the next phase of their lives soon… all well-prepared for success. Your public schools also serve students who have significant mobility and communication challenges. Some have never spoken a word. Dedicated professionals utilize an array of assistive technologies and strategies to help these non-verbal students communicate what they feel and know. Uttering a single syllable or pointing to a descriptive photo may be their first purposeful communication. Recently, the New Voices Foundation recognized Kristin Burnette of Wake's Hilburn Academy for her effectiveness with non-verbal students. Congratulations Kristin. Thank you for giving your heart and talent to these students.
Wake County is Finalist for All-American City Award!
Selection criteria for the 2017 AAC Award looks for communities who "have moved the needle on outcomes for low-income children [ ] in school readiness, school attendance, summer learning and/or grade-level reading." The Wake Up and Read Consortium – sponsor of the 100,000 book drive each year – has been aligning community resources to accomplish these important goals in coordination with the national Campaign for Grade Level Reading. The award winners will be announced in June by its sponsor the National Civic League.
Multitrack schools remain a viable and necessary choice for parents and the District
Multitrack schools, when fully utilized, serve 20% to 30% more students than are served on the traditional calendar in the same facility. Students attend a track – nine weeks of instruction followed by a three week break. Multitrack schools serve four tracks – three at a time. The County saves construction dollars (builds fewer schools) and parents get a wonderful educational choice. The District is taking steps to support and maintain full enrollment in the existing multitrack schools which provide more than 5,000 seats at "no capital cost" in our growing community.
Factoid #32
The goal: recognize excellence in teaching. So with 10,000 professionals in our public schools, you ask each school to identify one of their peers as their school's Teacher of the Year. Now a committee compares teachers of kindergarten, advanced mathematics, special education, music, etc., to narrow the pool to eighteen semi-finalists. And finally, another selection team, identifies the one person to represent all 10,000 Wake teachers and receive the honor of being named the 2017-18 Wake County Teacher of the Year! Watch your news on May 8 for the grand announcement!
Parent chats (except on holidays)
1st Thursday – 1 PM
Cary Chamber, 315 N Academy St., Cary
3rd Monday – 11 AM
Caribou Coffee shop, 109 SW Maynard Rd., Cary
Bill Fletcher school info: BFletcher@wcpss.net || Voice Mail: 919-694-8843 || Mobile: 919-880-5301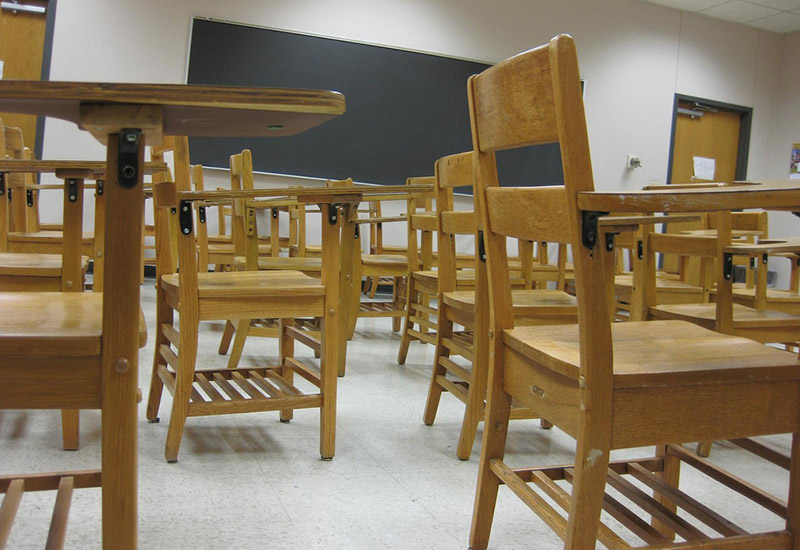 ---
Story by Bill Fletcher, Member Wake County Board of Education. Photos by the Wake County Public School System and alamosbasement.
https://carycitizenarchive.com/wp-content/uploads/2017/05/Fletcher-May2017-Featured.jpg
550
800
Michael Papich
https://carycitizenarchive.com/wp-content/uploads/2020/03/cc-archive-logo-450-v3.png
Michael Papich
2017-05-12 10:31:51
2017-05-12 09:56:06
Education: Bill Fletcher 2017 May Newsletter