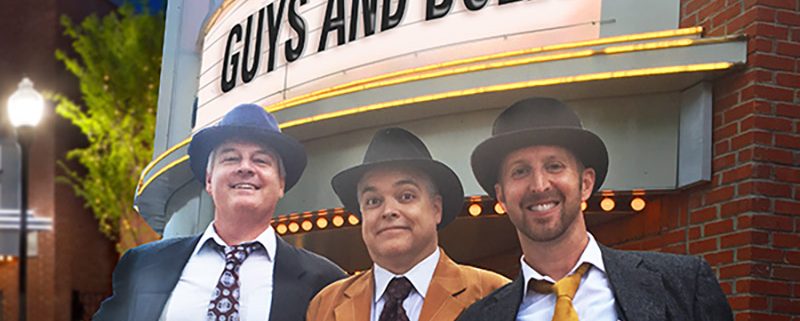 Cary, NC – One of the most well-known and beloved American musicals is Guys & Dolls and this weekend, the Cary Players will wrap up their production of this long-lasting story about romance and gambling.
Fresh and Funny
Guys & Dolls will run at the Cary Arts Center from Thursday, October 5 to Sunday, October 8, 2017 following its run this previous weekend. Director Nancy Rich said it's a dynamic show, with a lot of work going into the sets, costumes and lighting, plus the inclusion of a live band which is uncommon for these productions.
"All the characters are eccentric, humorous and touching. It's easy to fall in love with them," Rich said.
While the musical first premiered on Broadway in 1950, Rich said it still feels relevant to today's audiences, largely because of its two love stories at the core.
"On one hand, you have Nathan Detroit and Adelaide with their long relationship and their arguments which will feel familiar to most audiences," Rich said. "And there's Sky Masterson going out with Sarah Brown as part of a bet. How many sitcoms have you seen where there is some take on that premise? It all resonates to today."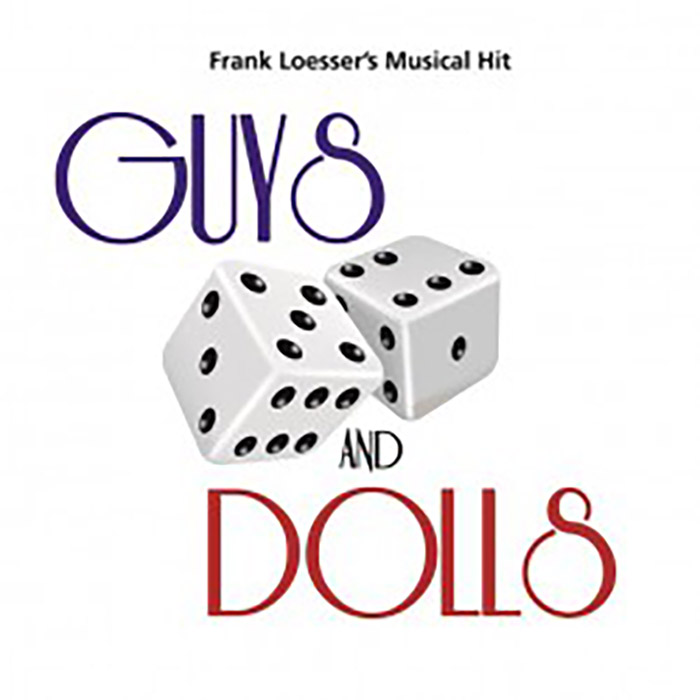 Taking on a Classic
To direct such a well-known musical, Rich said she started by avoiding past productions, particularly the 1995 movie adaptation, and read the material at "face value."
"When you revisit a play that was a movie, you can find yourself skewed in how you want to make it," she said. "If I had my actors just doing impressions of Sinatra or Brando, it would be disastrous."
Rich also read other Damon Runyon short stories, since it was Runyon's stories "The Idyll of Miss Sarah Brown," "Pick the Winner" and "Blood Pressure" that Guys & Dolls was based on originally.
"I got a sense of his very particular verbal style. It's high falooting and has tons of wise cracks," she said. "He always includes the -ing. These are gangsters so you'd expect them to say 'I'm gonna give you a beatin' but Runyon always writes 'I am going to give you a beating.'"
With so much comedy mixed in with this musical, Rich said there are times when a careful balance between the two has to be met. On some songs, such as the ones sung by Adelaide at the Hot Box, Rich said they are automatically funny and the broadness and campy elements are intentionally played up.
"But there are a few tricky ones. The hardest is the song 'Sue Me,' between Nathan and Adelaide," she said. "It starts out like a comedy argument you've seen before, but at the end, it needs to become a sad song about a break-up. It's a three-part song and that transition needs to be nuanced. I hope by the end, we've touched the audiences' hearts."
Event Details
Cary Players' present Guys & Dolls
Thursday, October 5 to Sunday, October 8, 2017
Starts at 7:30 PM Thursday to Saturday and 3 PM on Sunday
Cary Arts Center, 101 Dry Ave.
---
Story by Michael Papich. Photos courtesy of Nancy Rich.
https://carycitizenarchive.com/wp-content/uploads/2017/10/GuysandDolls1.jpg
551
800
Michael Papich
https://carycitizenarchive.com/wp-content/uploads/2020/03/cc-archive-logo-450-v3.png
Michael Papich
2017-10-04 13:05:30
2017-10-04 11:25:42
Guys & Dolls Brings 50s Comedy and Music to Modern Audience