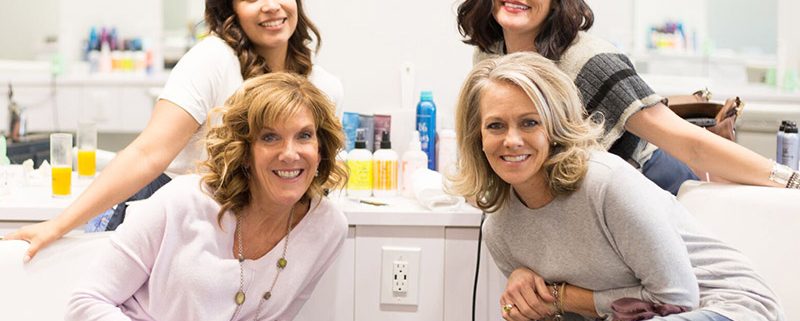 Cary, NC – Having strong self-confidence is important in life, from doing well at work to making it through the day. So Preston Dental Loft, along with other businesses in Cary, created a confidence-boosting makeover day for three lucky and deserving Cary women.

Donating Self-Confidence
Dr. Meenal Patel 0f Preston Dental Loft on Preston Executive Drive created the idea for this makeover, dubbed "Cary Cares," as she thought about how she treats her patients.
"People love to have white teeth. It makes them feel confident," Patel said. "I meet people who don't smile because they don't like their teeth. Seeing how it changes people gives value to myself and my team."
Patel thought about ways to give back to the community she has recently joined and came up with a free teeth whitening and consultation giveaway at Preston Dental Loft, but then expanded that to add in other Cary businesses.
"Cary's a nice community with people of many walks of life so I wanted to get many businesses involved and put together a team," Patel said. "I didn't think we would get as much of a response as we did."
In the end, five other local businesses contributed: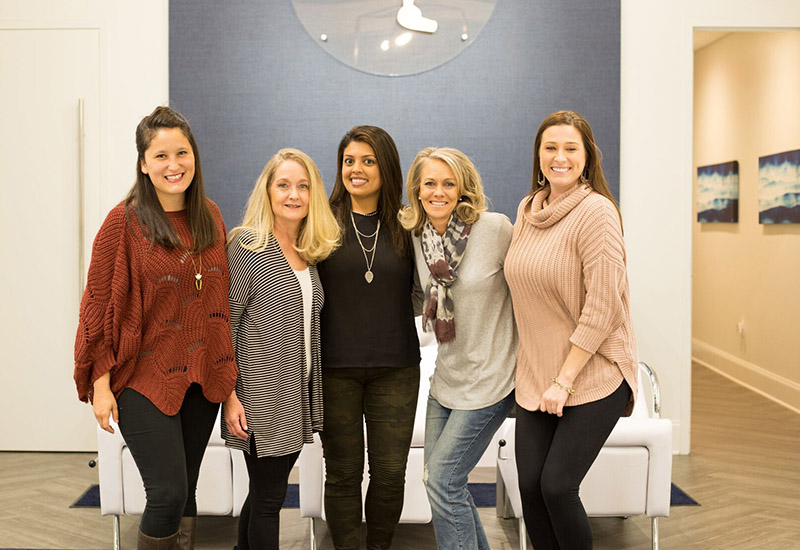 People Who Need A Day to Themselves
For "Cary Cares," community members nominated people in their lives who had some sort of hardship and deserved a makeover and day of care. There were 40 nominees for Patel to go through and narrow down, all from different walks of life.
"What resonated with me in the people I selected was they seemed like hardworking people who constantly give themselves and extend themselves through hardships," Patel said.
Then, together with others at Preston Dental Loft and the participating businesses, they selected three people to win.
"I wanted the businesses to feel like they were a part of it," Patel said.
Those three selected were Julie Moon, Gail Griswold and Lynn Delgaudio of Cary, who were treated to this makeover day in October.
Moon is a mother of three children and had recently returned to work after being a stay-at-home mom.
"It is hard for me to say which part of the makeover experience was my favorite since it was all so very special. I really enjoyed meeting the other finalists and especially enjoyed meeting all the business owners who so generously donated their services," Moon said. "I must admit, however, I was a little taken back, in a good way, when I opened the email that contained my headshots. The pictures brought tears to my eyes. I felt so much gratitude as I hadn't seen a picture of myself, in a very long time, where I actually felt I looked pretty."
Griswold has been a teacher in Wake County for 30 years and said the event re-energized her.
"I was really surprised when my daughter told me she nominated me. I forgot about it in the rush of the new school year. When the phone call came informing me that I was a winner, I let it go to voicemail as I was teaching. When I returned the call during my lunch break, I was astonished and delighted to hear the news," Griswold said. "My favorite part of the makeover was the blowout and make-up. I felt like a celebrity."
Patel said she would like to turn this into an annual event and feels it is helpful as it can reach anyone.
"It could be for anyone from any walk of life," Patel said. "Nominate someone who needs a day to themselves."
Preston Dental Loft is located at 140 Preston Executive Dr. in Suite 200.
---
Story by Michael Papich. Photos courtesy of Natalie Quilter Photography.
https://carycitizenarchive.com/wp-content/uploads/2017/11/PrestonDentist3.jpg
550
800
Michael Papich
https://carycitizenarchive.com/wp-content/uploads/2020/03/cc-archive-logo-450-v3.png
Michael Papich
2017-11-14 10:33:50
2017-11-15 09:13:33
Cary Businesses Join to Donate Day of Care to Hard Working Women