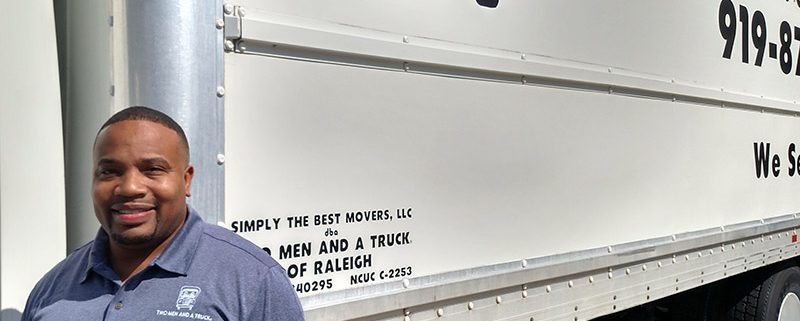 Morrisville, NC – David Woods, supervisor for the Two Men and a Truck franchise serving the Morrisville area, has helped boost customer satisfaction to its highest level in years and earned himself the company's prestigious Ultimate Move Hero Award in the process.
Creating a Welcoming Environment
Woods supervises drivers at Two Men and a Truck, a moving and storage company with hundreds of locations across the United States and Canada. Here, Woods earned the company's Ultimate Move Hero Award, which recognizes employees who have gone above and beyond.
"The award's meant to capture things you've done not only at work but in the community. It's for stepping out of your comfort zone and making a change," Woods said. "It means a lot. It shows that the owners all the way down see and appreciate everything you do."
To better prepare and look after drivers, Woods said he finds ways to connect and engage with them, which has led to the site's best customer service ratings in years.
"I have my desk by the door. I want to make sure drivers see me when they get here and I shake their hand and see how they're doing," Woods said.
Woods has also found ways to spark conversation, either through talking about sports or with a whiteboard with daily riddles and puzzles on it. While these seem small, Woods said the results speak for themselves.
"It gets the drivers to talk, to laugh, to share. It puts them into a better mindset," Woods said. "Then they know they have a job to do. When they're out with customers, they're focused, they're relaxed and they have a smile on their face. They're more enthused to do their best work."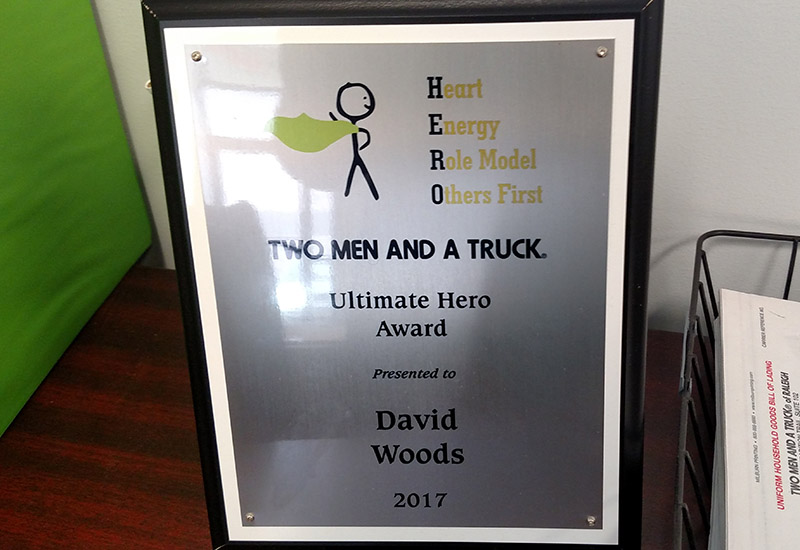 Patience and Leadership
A big part of Woods' approach to engaging and supporting drivers at Two Men and a Truck is understanding what they need in a workplace environment.
"Coming into a job can be hard," he said. "They're their to make their livelihoods but you also want it to be a welcoming place."
By taking steps to talk and laugh with drivers, Woods said he is trying to create that welcoming feeling. He said this comes from leadership skills he learned from his 22 years in the U.S. Navy.
"There, I learned to provide not only leadership but mentorship," he said.
Woods also takes cues from the workplace environment that existed at Two Men and a Truck when he started there.
"They've been welcoming since I walked in the door," he said. "It's a pleasure and honor working here. It makes me strive to do better and they've guided me and let me stretch my wings."
For business leaders not in the moving industry, and even leaders outside of business, Woods said these skills can still be applied. One of the biggest skills is patience.
"Without patience, you can miss little details," he said. "And when you start to miss details, you won't see problems developing until it's too late."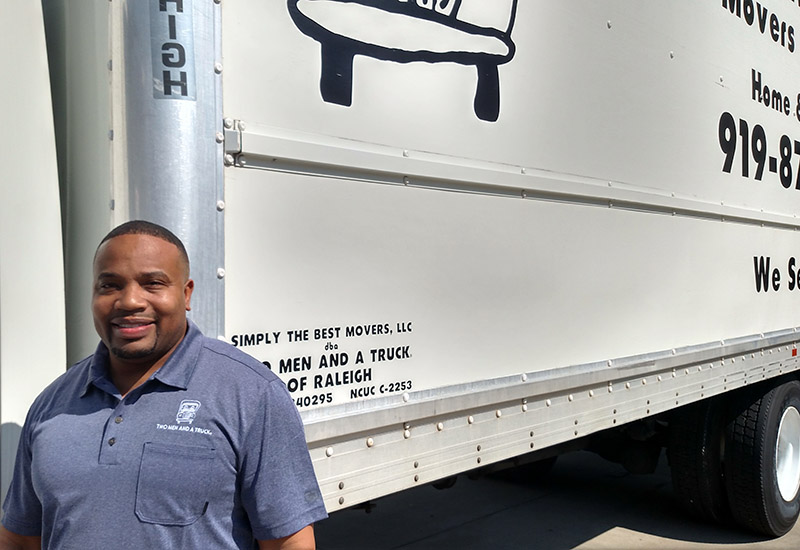 ---
Story and photos by Michael Papich.
https://carycitizenarchive.com/wp-content/uploads/2018/03/TwoMenTruck3.jpg
550
800
Michael Papich
https://carycitizenarchive.com/wp-content/uploads/2020/03/cc-archive-logo-450-v3.png
Michael Papich
2018-03-16 10:02:32
2018-03-16 10:02:32
Morrisville Mover Earns Top National Award