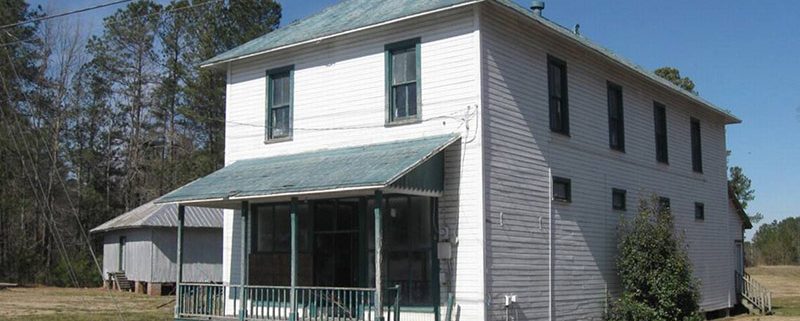 Cary, NC – Cary may never have had a Mast General Store, but there were several mom and pop stores that operated for years in or near downtown.
Tom Byrd
[Details from his book, Around and About Cary] In 1855, Frank Page built and opened a general store near his home, which stood where Cary Town Hall is today. Inside his store, he established the first Cary post office and he became the first post master.
Russell Booth
My granddaddy had a general store. It was just called Mr. Booth's store. He started with a small store behind his house where the Reedy Creek Baptist Church is now. After my grandmother died in 1921, he built the larger store on Reedy Creek and Harrison Avenue, with a second story where he lived. He sold groceries, staple stuff.
The store did not have electricity, a telephone, indoor plumbing or running water, just a well out back. He ran a store his whole life. After he died, eventually the state bought his 43 acres of land, including his farm and the store. Later, SAS bought it from the state. It's Cary Academy land now.
Colleen Booth Spencer
My granddaddy's store was where everybody met because he had a radio.
Every Friday night, people came to hear the boxing matches. Then on Saturday night, he played the Grand Ole Opry.
Jean Ladd
A long time ago, my grandfather, Wiley D. Jones, had a general store on Cedar Street, just south of the railroad, across from the Page-Walker.
They had groceries and staple things, and they also shoed horses and probably sold horse feed, too. The business district at that time was on Cedar Street, not Chatham.
Esther Ivey
In the early years, old Captain Guess and Mr. Cole ran a general store on Chatham Street. I believe the post office was inside. Then when the Gray's came in, they made a huge change in Cary.
They built a big general store on the corner of Chatham and Academy where the Fidelity Bank is now. It had dry goods, cloth, just everything. They had the first soda fountain in Cary. They also had an ice house, the first ice that we could buy in Cary. We would sneak out of school and go down to get penny candy there.
Robert Heater
In the early 1900s, Pat Gray's daddy built a general merchandise store directly across the street from Ashworth Drugs on Chatham Street. It was a big two-story building. Mr. Gray's house was right behind that, between the store and the railroad. Mr. Gray owned most of the land around Cary.
His son, Pat Gray, continued to run it after his dad died, and he was Cary's post master for many years. When all the Grays had died by the 1930s, the store closed. The buildings were razed in 1939.
---
Story by Peggy Vac Scoyoc. Photos by the Town of Cary. Much of Cary's Heritage is taken from the book, Just a Horse-Stopping Place, an Oral History of Cary, North Carolina, published in August, 2006. The book is a collection of oral history interviews conducted between local citizens and Friends of the Page-Walker Hotel. The rest comes from later oral history interviews with local citizens.
https://carycitizenarchive.com/wp-content/uploads/2018/06/C.F.FerrellStore.jpg
550
800
Peggy Van Scoyoc
https://carycitizenarchive.com/wp-content/uploads/2020/03/cc-archive-logo-450-v3.png
Peggy Van Scoyoc
2018-07-11 09:30:44
2018-07-11 09:21:33
Cary's Heritage: Cary General Stores