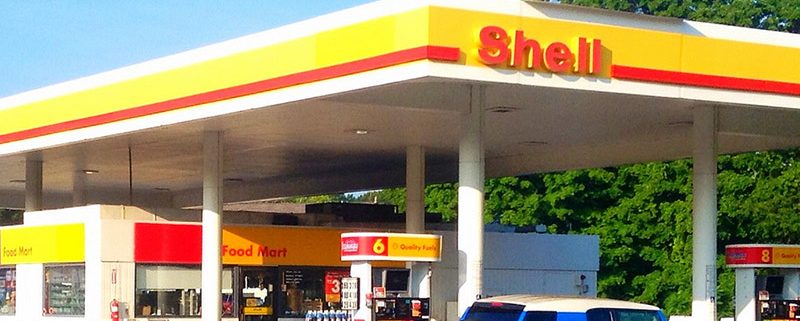 Cary, NC – After gasoline prices got up to some of their highest points in years during the Summer, prices are now on the decline with all signs showing they will continue to fall through the end of 2018.
Late-2018 Price Drop
Average gas prices in Cary have dropped by nearly 10 cents since this same time last month. Now, the average gas price in Cary is $2.637 per gallon, with some pumps in parts of the Raleigh-Cary area as low as $2.55 and bulk retailers such as BJ's and Costco selling gasoline for around $2.45.
This comes after prices climbed around August and throughout early Fall. Summer 2018 did not see the usual jump in gasoline prices but they hit as demand did not go down as usual, plus crude oil prices went up in response to announced Iranian sanctions.
After those high crude prices in the middle of the year, the market appears to be settling back down and adjusting to the dropping amount of Iranian oil exports, which are still on decline.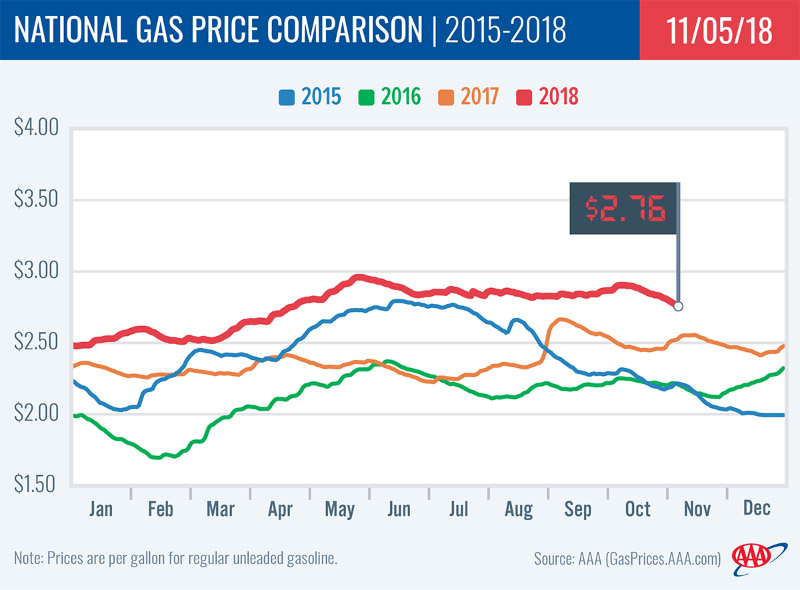 "With the market anticipating and thus reacting to the impending Iran sanctions throughout the summer months, motorists likely have seen the worst in terms of retail prices for the year," said Tiffany Wright, AAA Carolinas spokesperson. "If the crude oil market remains steady, gas prices are likely to continue to fall in the near future."
According to AAA, average gas prices are at their lowest level since April 2018.
Prices will also likely drop in coming months as Winter typically means less driving. Also, oil refineries are moving to the "Winter blend" of gasoline, which is less expensive to produce because chemicals to stop evaporation that are in the "Summer blend" are not included.
Comparing Cary to Other Regions
North Carolina in general has some of the cheapest gasoline in the entire country, even though the state gasoline tax is higher than the national average. But Wake County is in the middle of the pack when it comes to gasoline prices, with the highest prices seen in far West counties while the rest of the varies widely from county to county.

Prices are significantly higher in Cary and Raleigh's nearest metropolitan areas, Durham and Chapel Hill, are currently at an average of $2.725 per gallon. Both Durham and Orange Counties have among the most expensive average gasoline in the entire state, only surpassed by a handful of Western counties and both Tyrrell and Dare Counties in the Outer Banks.
There does not seem to be a clear link between population size and gasoline cost. As mentioned above, both Durham and Chapel Hill have expensive gasoline but Charlotte and Mecklenburg County have comparatively cheap gasoline at an average of $2.578 per gallon currently. At the same time, cities such as Jacksonville and New Bern, both impacted by Hurricanes Florence and Michael, also have cheaper gasoline than Cary.
We will continue to check in on the situation with gas prices in the area, but as always, you can cut down on gasoline bills by following the local GoCary bus route or by using the greenway system to walk or bike around town.
---
Story by Michael Papich. Photos courtesy of AAA Carolinas and Mike Mozart.
https://carycitizenarchive.com/wp-content/uploads/2016/09/Gas-Station.jpg
550
800
Michael Papich
https://carycitizenarchive.com/wp-content/uploads/2020/03/cc-archive-logo-450-v3.png
Michael Papich
2018-11-06 09:25:52
2018-11-06 09:25:52
Gas Prices Unexpectedly Dropping This Fall