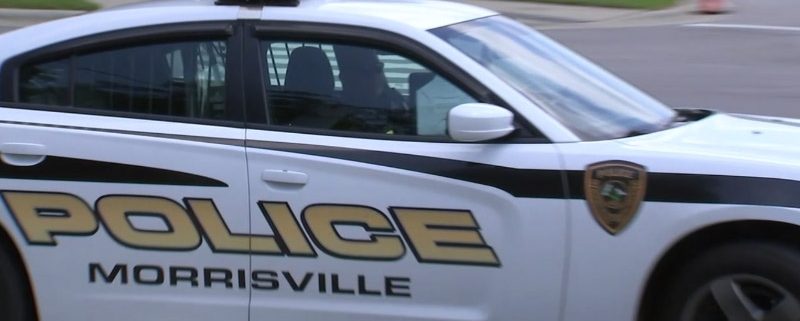 Morrisville, NC – Our local area has national attention after U.S. Immigrations and Customs Enforcement (ICE) arrested a man ordered to leave the country, with Morrisville police arresting 27 people who tried to prevent ICE from taking the man into custody.
Arrests in Morrisville
On Friday morning, November 23, 2018, Samuel Oliver-Bruno was arrested by ICE agents at the United States Citizenship and Immigration Services office in Morrisville on Chapel Hill Road. Oliver-Bruno has been staying in the CityWell United Methodist Church in Durham for nearly a year and has a number of activists and supporters trying to keep him in the country. ICE said they learned Oliver-Bruno would be at the Morrisville office through his supporters' public statements.
Both Morrisville police and ICE say Morrisville was not told about plans to arrest Oliver-Bruno ahead of time. But, once Oliver-Bruno's supporters tried to prevent the transport vehicle from leaving, ICE contacted the Morrisville Police Department to ask for help.
Said the Morrisville Police Department in a statement:
"Morrisville Police Officers, in effort to de-escalate the situation and negotiate a peaceful resolution, began the process of communicating with identified leaders within the crowd of people. The crowd, although peaceful, refused to allow the passage of the ICE vehicle. Over the period of 30 minutes, Morrisville officers issued two orders to disperse, or the crowd would be arrested for obstruction. Officers arrested 27 people without incident or injury."
ICE also arrested another man at the scene, charging him with a state criminal charge of assault on a government official. Morrisville police were not involved in his arrest nor the arrest of Oliver-Bruno.
Details on the Case
Oliver-Bruno has been living in the United State undocumented for the past 20 years and has said he is staying here to support his wife who has lupus, a severe autoimmune disease. While traveling between Mexico and the United States, Oliver-Bruno was arrested in 2014 for using falsified identity documents. He was convicted, has had his appeals rejected and was ordered to leave the United States in 2017 before taking sanctuary at the Durham church.
"Mr. Oliver-Bruno is a convicted criminal who has received all appropriate legal process under federal law, has no outstanding appeals and has no legal basis to remain in the U.S.," said Bryan Cox, Southern Region Communications Director for ICE. "He was paroled into the country solely for federal criminal prosecution and convicted in U.S. District Court for the Western District of Texas in May 2014. ICE subsequently encountered Mr. Oliver-Bruno in June 2014 and his case has been subject to extensive appeals, which ultimately concluded Mr. Oliver-Bruno has no legal basis to remain in the U.S."
As of today, Cox said, Oliver-Bruno has no pending appeals.
U.S. Representatives David Price and G.K. Butterfield, who represent Morrisville and Durham respectively, both criticized Oliver-Bruno's arrest in a joint statement.
We reached out to Oliver-Bruno's supporters and those at the scene at the time of his arrest but have not gotten a response. While Oliver-Bruno is currently being held in Georgia, his supporters are planning a vigil at the ICE office in Cary at 7 PM on Tuesday, November 27, 2018.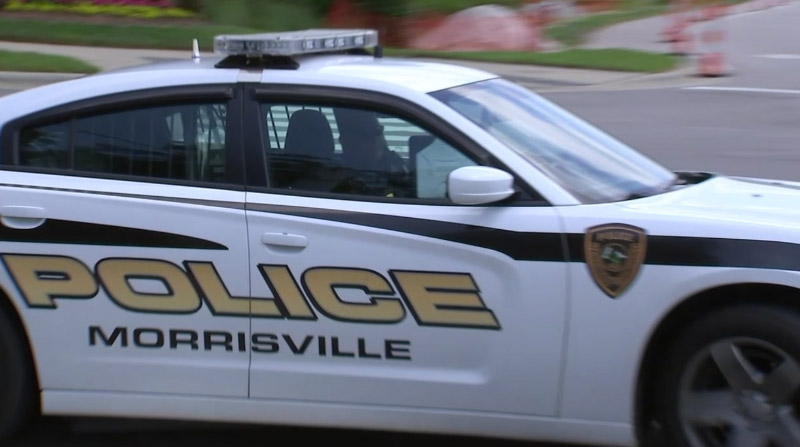 ---
Story by Michael Papich. Photos courtesy of the Morrisville Police Department.
https://carycitizenarchive.com/wp-content/uploads/2018/11/MorrisvillePD.jpg
447
800
Michael Papich
https://carycitizenarchive.com/wp-content/uploads/2020/03/cc-archive-logo-450-v3.png
Michael Papich
2018-11-27 14:13:04
2018-11-27 14:13:04
Morrisville Police Arrest 27 People Blocking ICE Vehicle