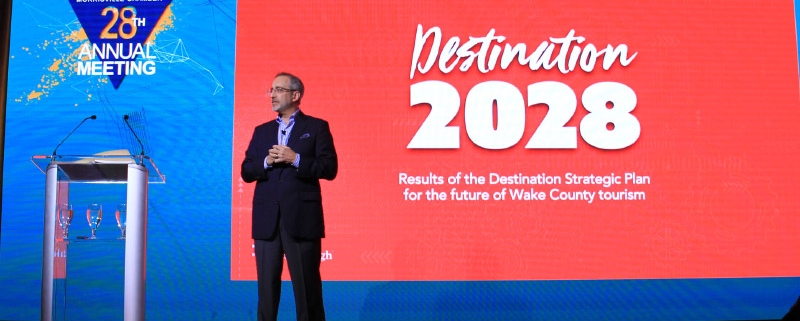 Morrisville, NC – Last year, 16.4 million people visited Wake County, generating more than $2 billion in spending. Wake County is working on a strategic plan to boost those numbers to more than 20 million visitors by 2028.

Making Wake County Attractive
Destination 2028 is Wake County's destination strategic plan (DSP), which seeks to bring 21.7 million visitors to the county in 2028. Loren Gold, executive vice president of the Greater Raleigh Convention and Visitors Bureau, discussed the DSP and its goals on Tuesday, February 5, 2019 at the Morrisville Chamber of Commerce's annual meeting.
To develop this plan, which has eight central priorities (sports, events, individual leisure, etc.), the DSP team ran 36 focus groups in cities around Wake County.
"The plan is not developed through assumptions. It's very much through research," Gold said.
Increasing tourism to Wake County has a direct economic benefit, with visitors last year contributing $2.4 billion in spending.
"That's new money. That's not money already circulating," Gold said.
The DSP includes specific wire frames for the municipalities in Wake County, including Cary and Morrisville. The plans include questions and directions these municipalities can take. For example, addressing Morrisville specifically, Gold asked whether the town and Chamber of Commerce would want to keep the East Meets West Festival local or expand and grow it.
"The gold standard for a festival would be the Bluegrass Festival," Gold said. "Last year, they brought in more than 223,000 visitors."
To fund new facilities and attractions for tourists, Wake County has the Food, Beverage and Hospitality tax, which Gold said raised about $55 million last year. But transportation and road infrastructure is funded separately. According to Gold, around 70 percent of Wake County's visitors are coming from North Carolina.
"They probably aren't flying in, so road infrastructure is important," Gold said.
Gold also said when highway repairs and improvements come in, they are trying to use funding for landscaping to create hardscaping – e.g. signs and lighting – that attracts drivers who may have traveled through the state or came to Wake County from the coast.
International visitors make up around 1 percent of Wake County's tourist population but Gold said that percentage is growing.
Wake County Attractions
As part of the talk at the Morrisville Chamber meeting, Gold held a small panel with Joel Graybeat, managing partner of Triangle Rock Club, and Jeff Ammons, president of Ammons Building Corporation.
Ammons Building Corporation is building the Wake Competition Center in Morrisville, which will have large facilities for ice hockey and ice skating, gymnastics, soccer and volleyball, with the volleyball facility now open. Even before its completion in 2020, Ammons said it will get even bigger.
"We're looking to expand it already because we've had such good traction," Ammons said.
Ammons said the sports venues his company builds attract people for tournaments, which can bring in a lot of revenue and tourism for the surrounding area. However, Ammons said this does also pose a challenge for his buildings.
"If you have people mainly coming for tournaments, that leaves a lot of days where the building is unused," Ammons said. "You can't make a business only on tournaments."
Ammons said another challenge for him is the facilities he builds – sports and family recreation – often do not fit neatly into the zoning types laid out: office, institutional, commercial, residential.
"The cities need to be willing to adapt the rules to what we do," Ammons said.
Graybeat said the Triangle Rock Club opened in Morrisville because it had the right building for their needs: tall walls with a lot of parking. From there, in the center of the Triangle, they were able to spread out to more facilities around the region. Triangle Rock Club facilities also bring in tourism from outside of the region.
"After North Carolina and Virginia, the #3 state for our visitors is California," Graybeat said. "And climbing is going to be in the 2020 Olympics in Japan so we think that will draw even more attention."
Graybeat said their proximity to an international airport helps their facilities, but their sport also helps other Triangle businesses.
"People leave the Rock Club hungry and thirsty," Graybeat said.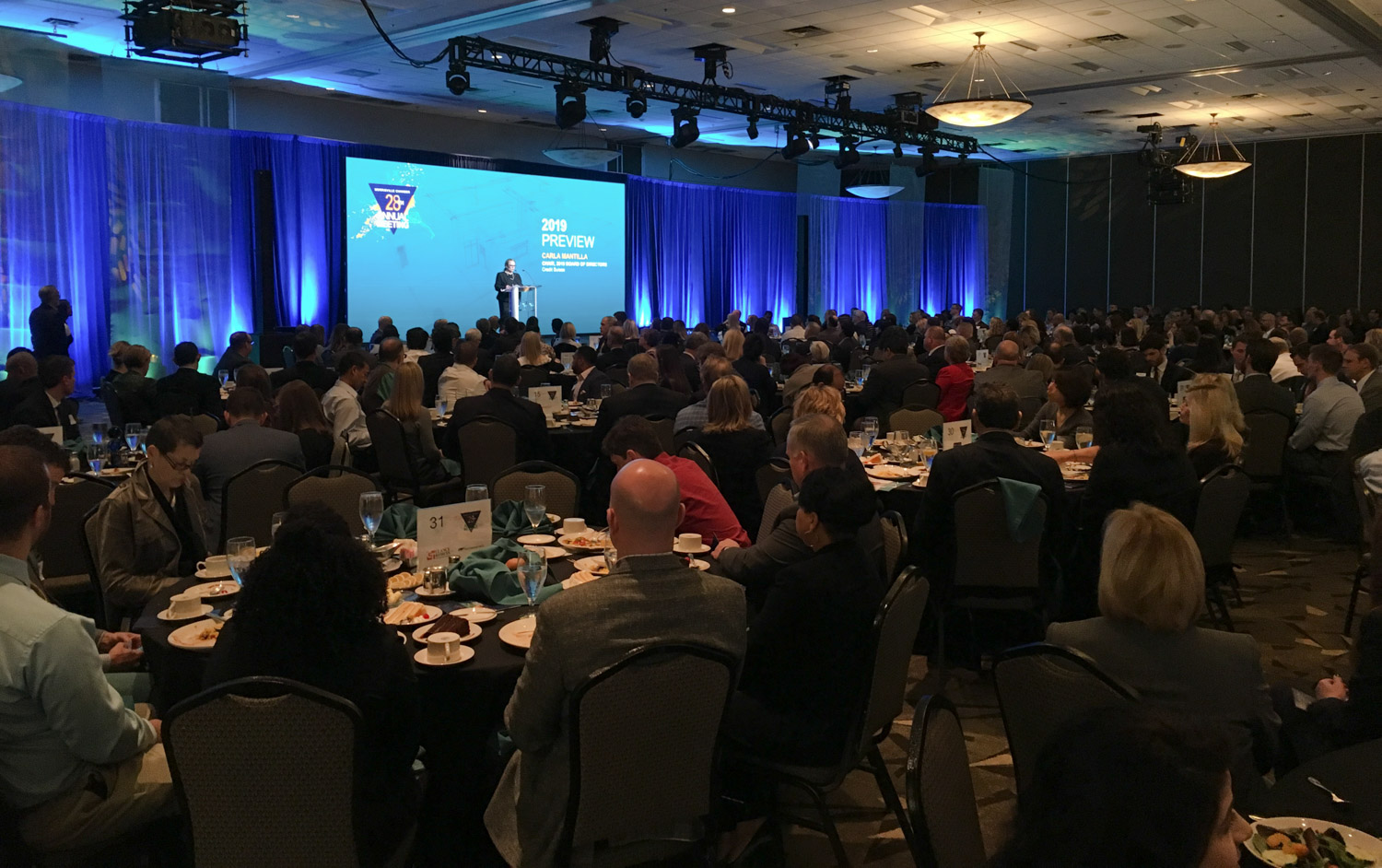 ---
Story by Michael Papich. Photos by Abigail Garza and Hal Goodtree.
https://carycitizenarchive.com/wp-content/uploads/2019/02/Destination-2028-4.jpg
550
800
Michael Papich
https://carycitizenarchive.com/wp-content/uploads/2020/03/cc-archive-logo-450-v3.png
Michael Papich
2019-02-06 13:00:59
2019-02-06 13:00:59
Getting Wake County to 21 Million Visitors by 2028