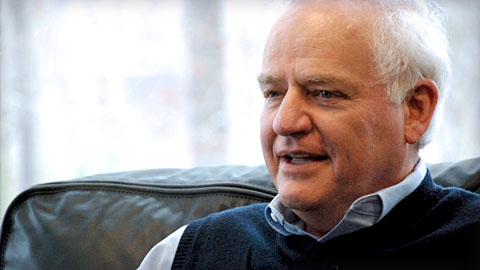 Cary, NC – This story is the first in what we hope to be a continuing series about large businesses that chose to place their headquarters here in Cary. We call the series "Hidden Giants" because they're big, and somewhat unknown.
We all know about RTP and SAS, but did you know that there are many other world-wide enterprises located right here in Cary? They employ thousands of people, maybe you or one of your neighbors.
One of these Hidden Giants is LORD Corporation. We sat down with Richard McNeel, the President of Lord, a couple of weeks ago.
What does LORD Do?
LORD was founded in 1924 in Erie, PA by Hugh C. Lord who had grown annoyed by the rattle of trains traveling near his home.
He vowed to come up with a solution to reduce the noise and he patented a vibration reduction system that was the beginning of LORD Corporation's partnership with many aerospace and transportation companies. In addition to noise, motion and vibration control products and technologies, LORD manufactures coatings and adhesives that eliminate welds as well as alleviate heat in electronics.
These solutions are used in many high-end automotive models (Porche and Lexus, for instance) as well as aeronautics including the tilt-rotor Osprey aircraft.
Why Cary?
Just like many of us chose Cary for the great climate and proximity to transportation. LORD Corporation chose to move their headquarters here in the early 1980s. The educated work force was a big draw as well.
Most of the 300+ employees here in Cary are corporate management, global marketing, sales managers and engineers. One of the buildings, located in the Mac Gregor Office Park off of Rt 64, houses the research facility where chemical process work is performed.
Where Do They Do Business?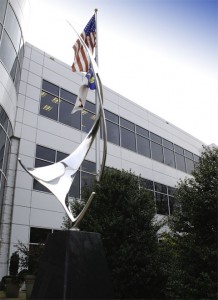 LORD is primarily a global business to business operation. Their innovations are actually all around us, but LORD does not market products directly to the consumer.
Customers include the aerospace, defense, electronics and transportation industries. Local clients include John Deere and Caterpillar. LORD also has global operations, with significant regional presence through its strategically-located hubs in Brazil, Shanghai, Tokyo and the United Kingdom.
More than 2500 people are employed worldwide by this $700 million privately held company. Approximately half of their business is outside of the US.
Giving Back
We at Cary Citizen are always interested in Community Service and we asked Mr. McNeel, what folks here at LORD do to give back to their community. He gave a powerful example that he supports through Habitat for Humanity.
Through Habitat, Rick contributes money as well as back breaking labor to help to build homes in downtown Cary. He has participated in Habitat for Humanity's efforts for the past 2 years.
Rick is also involved with local schools where he donates his time and expertise. As a volunteer for the Junior Achievement program, he will be teaching five classes at Davis Drive Elementary School.
He added that each officer supports their own charities and community service programs; these activities are encouraged by the company.
So there you are – a Hidden Giant revealed.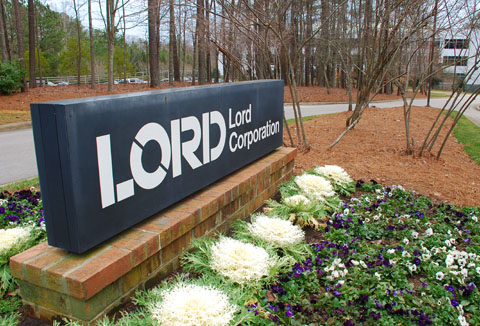 https://carycitizenarchive.com/wp-content/uploads/2010/03/mcneel.jpg
270
480
Lindsey Chester
https://carycitizenarchive.com/wp-content/uploads/2020/03/cc-archive-logo-450-v3.png
Lindsey Chester
2010-03-24 21:36:50
2010-03-24 21:36:50
Hidden Giant: LORD Corporation