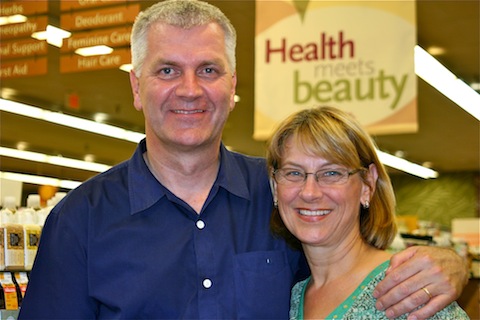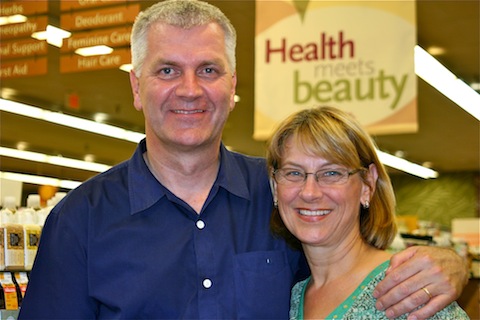 Story by Leslie Huffman. Photos by Leslie Huffman and provided by JustNeem.
Cary, NC – Sometimes a business starts with just a seed. An idea to create a quality product and at the same time make a positive change in the world.
That is what Peter and Magda Radtke have done with their Cary-based company JustNeem.
The Seed
Peter, a biochemist by profession and Magda, a teacher, wanted to do more and put their passion to work in a meaningful way. After traveling with a Disaster Relief Organization doing work in Africa, Peter met with folks from Mauritania. This area of Africa is 90% desert and the people there suffer with extreme drought and poverty.
Looking for a way to help and researching the scarce resources that existed there, the indigenous desert trees were explored. The mahogany-like tree, the Neem, was growing well in this part of Africa. In India, the Neem tree was well known as the "village pharmacy" because of it's healing properties and had been used in medicinal practices there for over 4000 years.
Peter then turned to his many colleagues in biochemistry to do further research into Neem's healing properties. At the same time, Magda had been busy with her hobby of soap making. The concept of bringing all of these activities, ideas and products together was then rooted.
JustNeem Grows
All parts of the tree have been studied extensively in Neem research. The fruit, and in particular the kernel, contains oil with very high amounts of active bio-molecules. These bio-molecules hold a variety of beneficial compounds. Well-documented properties of Neem include its anti-bacterial, anti-fungal, and anti-viral effects, as well as its role in accelerated wound healing.
It is with these healing oils that JustNeem makes their products. All soaps and lotions are made with the finest cosmetic grade raw materials and contain Neem and other natural ingredients.
Beginning with small craft and art shows like Cary's Lazy Daze Festival, JustNeem sprouted. Soon, their products were picked up by Whole Foods Market and now appear in the Southeast region and New York Whole Foods stores as well as small local shops around the country.

JustNeem Blooms
On a visit to their soap kitchen in Cary, I got a first hand look into how they make their amazing soaps. The smells of florals, tropical fruits and spices wafted through the air.
I saw how all the products were handmade in small batches and wrapped and labeled individually. Here is a list of the bath and body products now being produced there with Neem oil:
Soaps –20 different scents, all made with natural ingredients including lavender, shea butter, cranberries, Aloe Vera, ginger, vitamin E, coconut & sunflower oils
Body Lotions – 9 different scents and all contain the valuable properties of Neem and act as a natural skin protector and soothing agent.
Outdoor Body Spray – Neem oils combined with herbal extracts provide a deterrent to biting insects without the use of chemicals. Also used to disinfect minor cuts and sooth itching skin.
Men's Shaving Soap & After Shave – Contain the antiseptic and healing properties of Neem and soothes the skin after shaving.
Bath Salts & Tub Tea – Soothing to the skin.
Lip Balm – Protects and moisturizes.
Neem Cure Oil – Neem oil has been known for centuries to help treat topical wounds, skin blemishes, burns, and infections.
JustNeem body products can be purchased locally at all Whole Foods Markets, A Southern Season, at small boutiques or at JustNeem.com.
What I do know first-hand is that the soaps have been fabulous for my teenage children's' skin. It has dramatically reduced acne breakouts for both of them. I have also been using the body lotion (Green Tea Scent) and love the smell and moisture it brings to my skin.
These products containing the Neem oils are said to also treat:
topical wounds
skin blemishes
burns
infections
eczema and psoriasis
athletes foot
bug bites
diaper rash
This stuff really is amazing!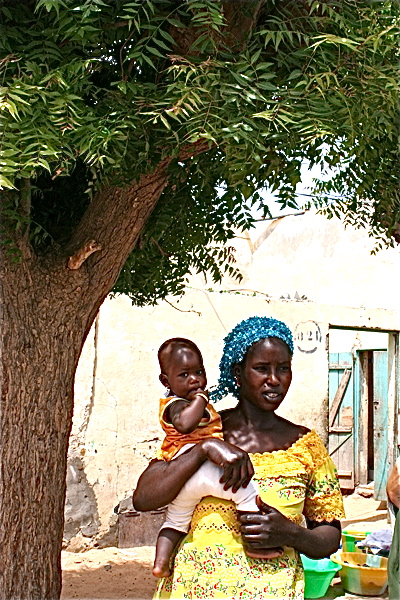 Returning to its Roots
Peter and Magda have been collaborating with humanitarian organizations in Mauritania, West Africa to help create jobs centered around this tree. The Neem tree can be used to generate income for families simply by planting the tree and selling its leaves and fruit.
Magda and Peter travel to Mauritania on a regular basis to visit their partners there. They purchase all their Neem raw material from Mauritania, using existing Neem trees and paying a fair market price for labor and goods. This helps create jobs and generates income for families living with few resources.
With proceeds from soap sales, JustNeem is now funding the planting of Neem trees in neighborhoods surrounding the city of Nouakchott and have established a Neem tree orchard. The goal: to create a self sustaining industry in Mauritania with Neem, providing it's people with jobs, a fair income and a richer life.
Perspective
There are few people you meet in life that want to make the world a better place and then actually act on that desire. After doing my own research into the benefits of the Neem tree, and what it's fruits might mean for those in an impoverished country, I know that Peter and Magda have found their future.
Their dedication to providing wonderful quality products in a family company and  improving living conditions in Mauritania is steadfast. It was no accident that Peter and Magda made the therapeutic Neem tree the base of their business.
Just like the tree itself, JustNeem has shown it has healing powers.
https://carycitizenarchive.com/wp-content/uploads/2011/08/PeterMagda.jpg
320
480
Leslie Huffman
https://carycitizenarchive.com/wp-content/uploads/2020/03/cc-archive-logo-450-v3.png
Leslie Huffman
2011-08-14 11:36:37
2019-12-07 13:03:38
Business Meets Beauty: JustNeem