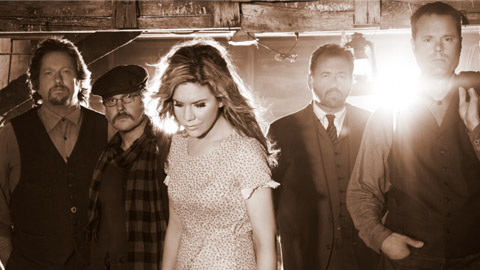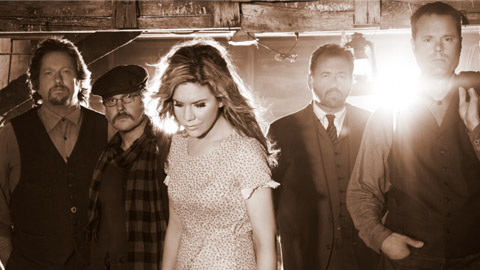 Concert Notes by Cris Cohen.
Cary, NC – Alison Krauss could sing selections from the US Tax Code and it would sound good. Her voice is that amazing.
She and her band, Union Station, performed Thursday night at the Koka Booth Amphitheatre in Cary, playing a mix of older tunes and songs from their new album, "Paper Airplane". Their country / bluegrass music and their friendly demeanor made for a relaxed, you-are-hanging-out-with-friends feel.
Krauss' Vocals Soar
One of the things that made the concert enchanting, though, was Krauss' voice. And this is not to take away from Dan Tyminski's singing. His own voice is filled with character. It has a great strength to it, which is why he was a great choice to handle the vocals for George Clooney in the movie "Oh Brother Where Art Thou?". His singing brings an extra realism to his songs of struggle and hardship.
But Krauss' voice is otherworldly. It is a special effect, the likes of which Hollywood has yet to even come close to. And as incredible as it is to hear on their albums, it is even more amazing to witness live. In these days of advanced technology where many recording artists improve their vocals with a few clicks of a mouse, you sometimes wonder what the reality is.
That is why it is something special to see this band live, to see Krauss casually step up to a microphone and let her voice soar. Sometimes it is a whisper and sometimes it is filled with power. Yet it always has this unbelievable tone. It's like her vocal chords resonate at a frequency that has not been discovered (or at least recreated) by anything else in this universe.
Artists and Their Instruments Meld As One
There is also something magical about the dexterity of all of these musicians. Their fingers fly over guitars, banjos, fiddles, and stand-up basses. It is just as impressive to watch as it is to hear. And even when there are moving at a fast clip, massive collections of notes emanating from each instrument, they never musically step on one another. Instead each player intertwines his work with the others'.
Barry Bales and his acoustic bass serves as a kind of anchor that they all tether to. Tyminski coaxes great rhythms from the guitar and the mandolin. To borrow a line from Krauss herself, Ron Block shows the banjo who's boss. And Jerry Douglas makes the dobro seem like one of the coolest instruments ever created.
Krauss joked about the band's tendency to play sad songs. And in the hands of lesser musicians, the tales of loss and heartache might get tiring. But with Alison Krauss & Union Station, you find yourself wanting more. More of that incredible playing. And more of that amazing voice.
https://carycitizenarchive.com/wp-content/uploads/2011/08/alison-krauss.jpg
270
480
Community Contributor
https://carycitizenarchive.com/wp-content/uploads/2020/03/cc-archive-logo-450-v3.png
Community Contributor
2011-08-12 17:13:44
2011-08-12 17:13:44
Concert Notes: Alison Krauss And Union Station