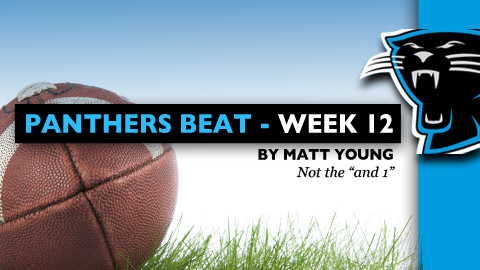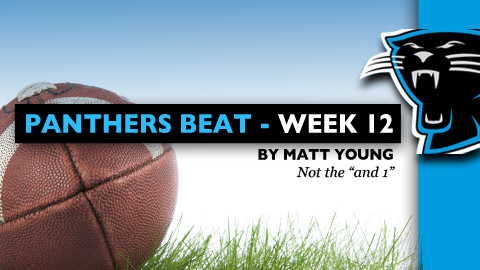 Cary-lina, NC – Saturday, I hope you weren't rooting for any college teams that I was. They ALL lost. Sunday was better.
Thanksgiving JUST Ended!
After a nice but busy few days of college football and cooking and eating and house guests and Canes )-:) games and porch sittin' and yard work, I was looking forward to resting on the old couch.
My wife Chris woke me up to the idea of hanging outside Christmas lights. Say what?
I have never been one of those people who rushes the holidays. Especially Christmas. I have to work a full day Monday, I'm exhausted, Thanksgiving was just over, the guests just left…etc.  That, and for nearly 20 years I have given my neighbors a hard time about it. Well, this morning with the temperature being 75 degrees it was hard to argue. Plus she was going to help me. With her help, we were done by kickoff.
Maybe if I don't plug them in my neighbors won't know.
Pressure.
Normally, we Carolina fans have gone into every Sunday rooting for the Panthers but not feeling that "we must win" at game time.  A good performance is enough.
But this morning it was a different feeling.
Pressure. Pressure to beat the winless/hapless/Manningless Colts on their way to the first 2012 draft pick.
If the Colts were to be 1 and 15 this season, Carolina did not want the "1 and " to be the Panthers.
These are two teams headed in opposite directions.
Right?
The First Half – Like Kissin' Yer Own Sister
The Panthers need to fix their 3rd down efficiency problems (near the league basement – statistically). And the offensive line was not able to hold back Colts' defensive linemen Freeney and Mathis from punching Newton in the punkin' pie hole every few plays.
Tied 10-10, the Panthers had a nice drive in the final minute of the first half – thanks to an amazing catch by Brad LaFell that ended with a blocked field goal as time expired.
Great Second Half
Cam Newton had surpassed 3,000 yards already for the year by the third quarter. This is an amazing statistic, folks. In his 11th game, no less.
Newton is on his way to breaking several rookie records by the time 16 games are played this year. If he plays them all, his rookie year will almost certainly surpass Peyton Manning's in yardage and scoring.
In the third quarter, the Panthers led 17-10 after DeAngelo Williams scored on a nice 25 yard run at 4:16 of the quarter after a 7 play, 64 yard drive. Williams added another TD with a 1 yard run after an 80 yard drive as the Panthers took a 24-13 lead.
Earlier in the year I had mentioned the importance of an adequate running game (I am aware that was as obvious as it was brilliant). In this game the Panthers' running game seemed to have come of age. Of course we all know that Cam Newton has broken the all-time rookie QB rushing TD record.
It was 24-19 at the mid-point of the 4th quarter when Carolina's Kealoha Pilares got a 76 yard kickoff return from the back of the end zone to the 33 yard line after the Colts scored (the Colts had missed a 2-pointer after the TD) .
The Panthers got 3 out of it going ahead 27-19.
There was 3:17 left and the Panthers were punting. Carolina got uncharacteristically great punt coverage giving the Colts the ball on the Colts' 28.
The game took on a frenzied pace as the Colts went without the huddle and the Cats seemed tired. At the 2 minute mark, the Colts had the ball at the Panthers' 37 yard line. Curtis Painter looked like Peyton Manning in this drive. And the Panthers have given up far too many 4th quarter leads.
4th down.  15 yard line. Painter throws a pass to the Panthers' 1 yard line. 40 seconds left. First down at the 1. Colts down by 8.
It seems like this game may be going onto overtime. Another 4th quarter Carolina breakdown?
WOW – Sherrod Martin INT!
The ball is thrown by Painter  to the back of the end zone, intercepted by Carolina with an in bounds two-toe-tap by Sherrod Martin.  Game over.
NOT the "1".
Thanksgiving dinners take 18 hours to prepare. They are consumed in 12 minutes. Half-times take 12 minutes. This is not coincidence. – Erma Bombeck
https://carycitizenarchive.com/wp-content/uploads/2011/11/panthers-colts.jpg
270
480
Matt Young
https://carycitizenarchive.com/wp-content/uploads/2020/03/cc-archive-logo-450-v3.png
Matt Young
2011-11-28 08:45:21
2011-12-02 14:56:21
Panthers Beat: NOT the "1" in "1 and 15"