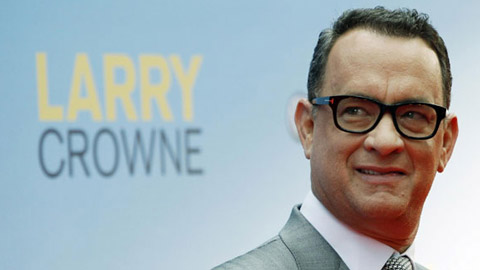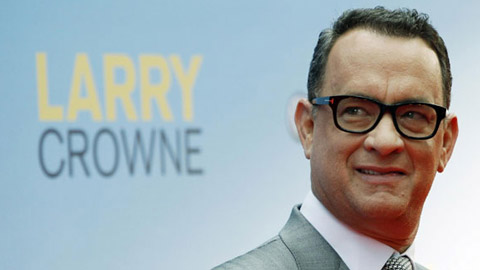 Cary, NC – It seemed like Saturday night after Thanksgiving was "movie at home" night. All my friends on Facebook, all over the country, were renting movies, downloading movies or watching something they had DVR'd.
We watched Larry Crowne with Tom Hanks and Julia Roberts. Sometimes good movies last 10 seconds in the theaters and go straight to MOD (Movies on Demand). This is one of those movies.
Tea Party or Occupy?
Larry Crowne tells the story of guy who should be carrying a sign or pitching a tent.
Tom Hanks is Larry Crowne, a 20 year veteran of the U.S. Navy and perrenial employee-of-the-month at U-Mart, the local mega-store. He's canned because he doesn't have a college education and therefore doesn't offer U-Mart the kind of employee growth the company seeks.
Larry seems like the perfect candidate for the Tea Party of the Occupy movement.
Instead, he goes back to college.
The Dark Side of Julia Roberts
Julia Roberts plays Mercedes Tainot, Larry's instructor in a course on public speaking.
Ms. Roberts plays a darker, more mature version of her usual character type. Her marriage is on the rocks, she drinks too much and is beginning to doubt teaching as her chosen career. She has trouble focusing for the 8 am class and often resorts to dark glasses.
Love and Transformation
Larry Crowne has two main story threads.
First, it's a story of transformation, Larry's internal journey from unemployed middle aged guy to a scooter-riding dude with something to contribute.
Underneath this story of metamorphosis is the slowly gathering love story between Hanks and Roberts. No, that's not a spoiler. You knew it had to happen. Why did you think Roberts was in the movie?
Really, the beauty of this story is the way it unfolds. Hanks is such a likable guy – we feel his suffering and confusion. He's not afraid to look silly but never lets it go over the top. Adam Sandler and Ben Stiller are very funny guys but they don't have the restraint of Hanks.
It's that restraint that makes Larry Crowne completely believable.
Tom Hanks, Director
This is only the second feature film Hanks has directed (the other is That Thing You Do, 1996). But, Hanks has been plenty of years on the other side of the camera, both as a producer and as a director for television.
Hanks' storytelling is solid – no confusion, no unnecessary bits and effects. Larry Crowne has a crisp script (co-written by Hanks) that keeps the audience along for the ride through all three acts.
Fine supporting performances from Cedric the Entertainer, Wilmer Valderrama (Fez from That 70's Show) and George Takei.
Larry Crowne – Thumbs Up
Unlike J. Edgar, reviewed in this space last week, Larry Crowne isn't a big movie about a big idea. It's a romantic-comedy – smart, funny and a little surprising.
Everything doesn't have to explode in the movies. Sometimes we just want a good journey with a happy ending.
https://carycitizenarchive.com/wp-content/uploads/2011/11/larry-crowne.jpg
270
480
Hal Goodtree
https://carycitizenarchive.com/wp-content/uploads/2020/03/cc-archive-logo-450-v3.png
Hal Goodtree
2011-11-28 11:55:38
2011-11-27 20:51:35
Movie Review: Larry Crowne