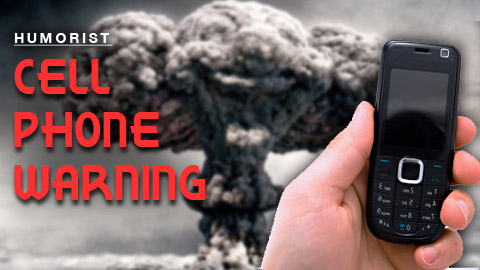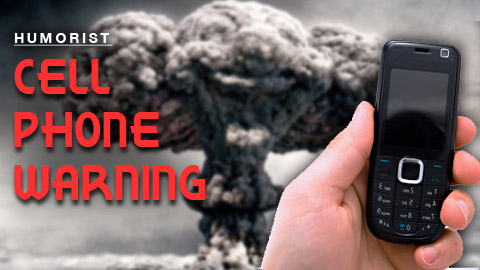 Cris Cohen is CaryCitizen's resident Humorist.
Cary, NC – My new cell phone came with a warning saying that "Failure to follow these safety instructions could result in fire, electric shock, or other injury or damage to the phone or other property".
Hello, Mom?
It is the kind of warning that you would not expect to see with a phone as much as with a surface-to-air missile. "Thank you for purchasing The Kaboom. Following these basic safety guidelines will ensure that you have hours of military fun." It just sounds like kind of an ominous, lethal description for something I use to call my mother.
On the Plus Side
On the plus side, though, the electric shock possibility means that I will not have to buy a Taser. If someone tries to rob me, I can just tell him, "I have a cell phone and I am not afraid to disregard the safety instructions."
And how many campers might be saved by the fact that it can cause a fire? "Remember: If you get lost in the woods, you can start a fire by either rubbing two sticks together or by just using your cell phone improperly."
Other Property?
The potential for the phone to damage "other property" is a little disconcerting though. It suggests that, just by calling for a pizza from your house, you could accidentally blow up some land you bought in Montana. "I told you not to press the # key."
What Not to Do When Wet
The booklet also says to keep the phone away from water and "wet locations". Ostensibly this means that you should not make calls from a car wash or Seattle. If the phone does get wet, the booklet warns against drying it with an external heat source, such as "a microwave oven".
"Honey, have you seen my phone?"
"Check inside the casserole."
It is not clear whether the company knows of someone who tried this. "We also want to remind you not to put your phone in a microwave oven (Alex Stewart: 1952 – 2009)." Although maybe that is how they found out that the phone can destroy other property. "It turns out that the back of our microwave faces what used to be the neighbor's garage."
https://carycitizenarchive.com/wp-content/uploads/2011/11/cell-phone-warning.jpg
270
480
Community Contributor
https://carycitizenarchive.com/wp-content/uploads/2020/03/cc-archive-logo-450-v3.png
Community Contributor
2011-11-30 10:15:46
2015-12-30 17:37:03
Humorist: Cell Phone Warning