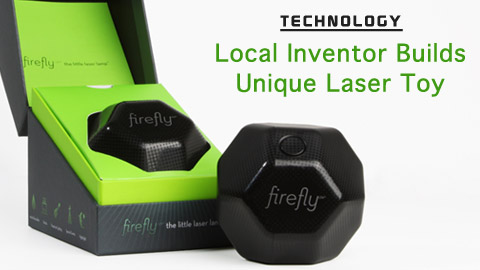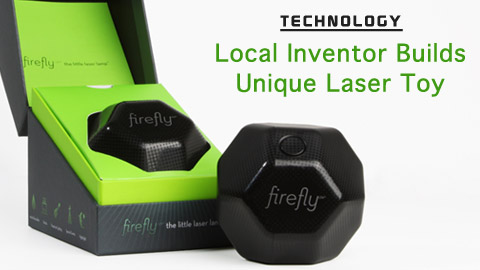 Cary, NC – What started out as a science club project has evolved into a new product release. It's Firefly, a unique toy that brings the magic of lasers to children of all ages.
The Firefly Story
Firefly is a locally created and designed product with serendipitous beginnings. A local parent, Richard Redpath, began a science club for his children's school. A unit on lasers was natural, given his interest in lasers dating to 1978 when, as a teen, he built his own holography lab in his back yard. The lasers used for the science club were very inexpensive laser pointers but the kids began trading them and giving them for birthday favors. Redpath was charmed and intrigued by the kids' enthusiasm, even though he understood the science behind it.
Laser light is inherently different than common ambient light or LED light. As coherent light, laser light has 3D qualities and behaves very differently than other light sources. For instance, it doesn't pool around the light source, but instead can be 'thrown' quite a distance, depending on its power. All of this made it an attractive phenomenon for the kids to interact with. But for that science experiment there was a problem. The laser pointers wouldn't stay on unless the button was pushed. For the experiment a continuous beam was needed. But when kept on, the lasers in the pointers would overheat and fade.
This started Redpath thinking, and then tinkering and soldering, cutting and gluing to see if he could build something that worked for the science club. He furthered the design to leverage the laser's unqiue properties to provide demarcation and forward navigation in lighting. When James Redpath, Richard's identical twin with experience in manufacturing industry, saw the cardboard versions of Firefly he immediately saw something that had broader appeal than a school science project.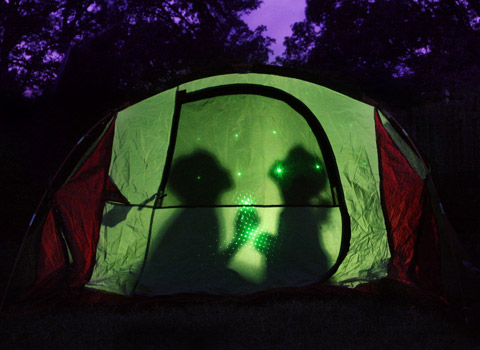 Turning an Idea into a Product
Working with Insight, a Raleigh based product design company. Parhelion evolved the cardboard prototype into a fully functional and pleasing product design. Further working with TDMG, a thermal consultant with clients like NASA, Parhelion developed a form and structure that is self cooling, functional in form, strong and stable. This is Beautiful, a Raleigh graphic design firm, developed the packaging and graphics.
So, from school science project to kitchen counter to a fully realized product has been an adventure for everyone who has seen it evolve. As a parent of one of original science club members, Amy McCullough from Cary said "We are so excited to see the firefly finally become available to the public.  We have seen the different prototypes get refined over the past year and the final Firefly model  is even better than we could have imagined.  It was really remarkable to see the energy, creativity and commitment that is needed to take a simple concept and turn it into a finished product." Her son Ian, 11, states it more succinctly "Best laser invention ever!"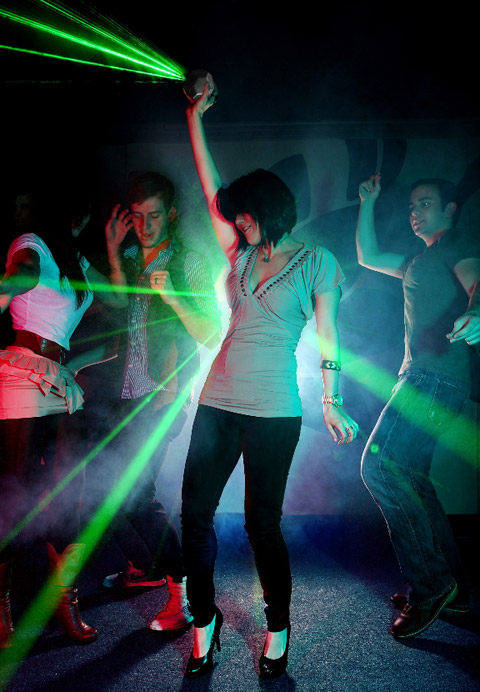 Get Firefly
There are a few Fireflies in town for a holiday appearance, including a float in the Apex Christmas Parade. This is a pre-shipment supply available exclusively in the Triangle first. Firefly won't be widely available until late January, but you can find a limited number at the following locations:
Science Safari, Saltbox Village, 1255 Kildaire Farm Rd, Cary
Brilliant Sky, Stonewood Village, 313 Ledgestone Way, Cary
Aria Gifts, 219 Salem Street, Apex
You can also get Firefly directly from Parhelion at www.fireflylaser.com.
https://carycitizenarchive.com/wp-content/uploads/2011/11/firefly-laser.jpg
270
480
Staff
https://carycitizenarchive.com/wp-content/uploads/2020/03/cc-archive-logo-450-v3.png
Staff
2011-11-30 14:30:42
2011-11-30 13:24:37
Technology: Local Inventor Builds Unique Laser Toy