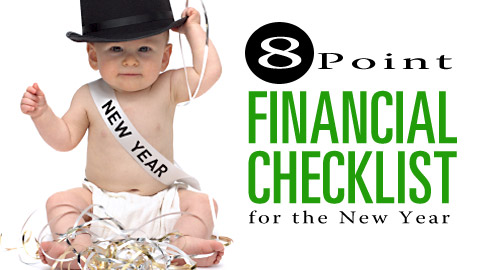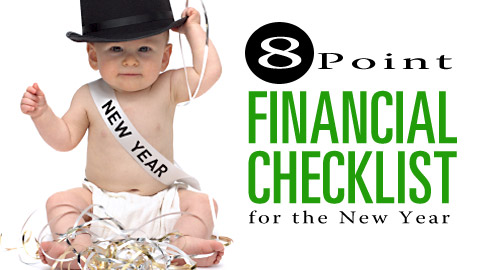 Story by Lindsey Chester with Pete D'Arruda of Capital Financial Advisory Group. Pete contributes to the Money Matters column on CaryCitizen.
Cary, NC – As the year draws to a close, its a good time to take financial inventory. Pete D'Arruda has created a simple 8 item checklist that everyone should review at least once a year, and just prior to tax prep is excellent timing. This list will help with year-end review and plans for next year.
1.Taxes
Review the following before preparing your taxes:
sale of any appreciated property
gains and losses
potential deductions and credits
Have your tax advisor prepare year-end tax projection.
Check loss carry-forwards from last year.
Collect cost basis info on sold securities.
Identify any transactions that can improve tax situation.
2.Retirement
Fund what you can before the end of the year
Analyze Roth conversion scenarios
Max out 401K contributions
Max out IRA contributions
Open a retirement plan (if newly employed)
Take required minimum IRA distribution if over 72
Review overall retirement income strategy
3.Investments
Confirm your goals and strategies
Review the following:
asset allocation
fundamentals of portfolio positions
income and savings needs
4. Insurance
Identify material changes in life, business, or financial circumstances that may require insurance adjustments
Review:
life insurance policies
costs of current insurance policies
health coverage
5. Health
Calculate medical insurance deductible. If not met, consider holding off on certain medical treatments til after Jan 1. If met, consider the opposite.
Spend any remaining money in Flexible Spending Accounts (if you have)
Review:
Medicare enrollment options
Health Savings Account contributions (if have one)
6. Milestones
If you are the following ages- check these items:
50: make catch up contributions to IRAs
55: You can take distributions from 401K plans without penalty if retired
59-1/2: You can take distributions from IRA without penalty
62-70: You can apply for Social Security benefits
65: You can apply for Medicare
70-1/2: You MUST begin taking distribution from IRAs.
7. Changes
Any of the following can effect your financial position and your tax return:
Did you ?
Move
Sell a major asset or business
Transfer major financial assets
Refinance your home
Change jobs
Get married/ divorced
Add to your family through birth or adoption
Lose a loved one
Receive a gift or inheritance
8. Family
Now is the time to think about your loved ones.
Contribute to education accounts
Review trust funds
Make cash gifts to family members
Plan charitable contributions
We all know we should be thinking about all of this, but let's face it – life is busy. As the close of the year approaches,  check through this list to assess your financial health. You'll be glad you did.
Pete D'Arruda hosts the radio program Financial Safari and is the  president of Capital Financial Advisory, LLC in Cary, North Carolina. In our area Pete can be heard on WPTF 680am  live Saturday mornings from 7am-8am. He apprears Tuesday mornings on NBC-17 between 6am-7am.
https://carycitizenarchive.com/wp-content/uploads/2011/12/financial-checklist.jpg
270
480
Lindsey Chester
https://carycitizenarchive.com/wp-content/uploads/2020/03/cc-archive-logo-450-v3.png
Lindsey Chester
2011-12-06 15:57:34
2011-12-07 18:36:52
8 Point Financial Checklist for the New Year