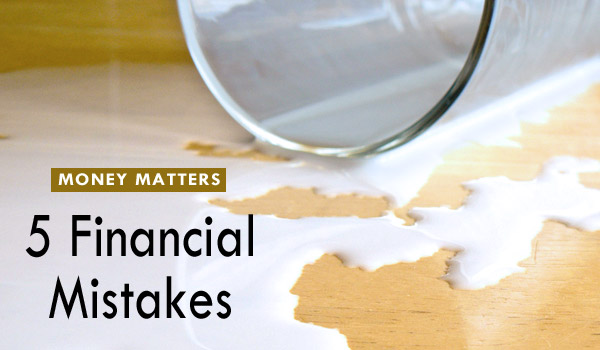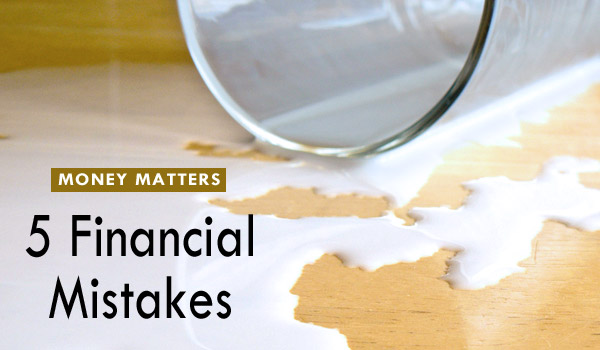 This article is part of a regular series contributed by Pete D'Arruda, aka "Coach Pete", president of Capital Financial Advisory Group here in Cary, NC. Photo by Chelsea Phillips.
Cary, NC – When it comes to achieving your financial goals, there are plenty of risks and opportunities for failure. Whether it is saving for college, planning for retirement or investing in the stock market, there are pitfalls threatening your dreams and livelihood.
Don't let these 5 common financial mistakes ruin your chances for a successful financial future.
Mistake #1: No plan
Imagine setting out on a long road trip. Unless you are really adventurous, you are going to bring along a map and plan your travel route ahead of time. The same principle applies to achieving financial goals throughout your life.
In order to achieve life's ultimate financial goal, retirement, you need a clear actionable plan in place sooner rather than later. The keys are outlining your retirement goals and building a well-designed investment strategy with guaranteed income, as well as growth options that work toward those goals.
Mistake #2: Not Diversified
Another common mistake people make is not diversifying their investment portfolio or, as the saying goes, putting all your eggs in one basket. If you only have money in one area of the market and it performs poorly, there is no money at work elsewhere to counteract the poor performance.
To protect yourself, diversify the money you put at risk by utilizing the whole market. A healthy mix of different stocks, bonds and commodities is a good start. Also, make sure you have some money in a safe place, free from market volatility. Safe money is most important for individuals less tolerant to market swings, specifically retirees or those approaching retirement.
Mistake #3: Procrastination
A regular hindrance to financial success is procrastination. We all have reasons not to save money – it's easier to spend than to put money away and let it sit for years, or even decades at a time. However, the sooner you commit to saving and investing money, the better off you will be in the long-term. The positive effects of compounded interest are more significant the longer your money is invested.
Mistake #4: Timing the Market
There is no crystal ball for the stock market or anywhere in life for that matter. There is no way to predict any investments' future performance. When investors make this mistake and try to time the market, they inevitably end up buying at the highest prices and selling at the lowest.
When it comes to investing, don't be influenced by your emotions and the prospect of making a quick buck. Investing is hard work and requires discipline and patience. Stick to your plan!
Mistake #5: Unaware of Fees
Lastly, individuals are often unaware of the fees on their investments. By purchasing investments with hefty fees, you are putting yourself at a disadvantage. It is important to seek out similar, but more cost-effective investment options.
In order to fetter out these fees and figure out whether they are above average, you and your financial advisor should run a 'forensic fee analysis' each year to evaluate.
In order to set yourself up for financial success, make sure you are cognizant of these common financial mistakes so you can avoid them. The more alert and educated you are the better equipped you will be to make the right financial decisions.
————————————————————————————
Look for other articles from Coach Pete on CaryCitizen, including financial planning for college. Peter "Coach Pete" D'Arruda hosts the nationally syndicated radio program Financial Safari and is the president of Capital Financial Advisory, LLC in Cary, North Carolina. In the Triangle you can listen to Coach Pete every Saturday morning from 7 am – 8 am on WPTF 680 am. You can also watch him each Tuesday morning on NBC-17 at 6:15 am as he shares his advice on timely financial matters.
https://carycitizenarchive.com/wp-content/uploads/2012/02/5-financial-mistakes.jpg
350
600
Staff
https://carycitizenarchive.com/wp-content/uploads/2020/03/cc-archive-logo-450-v3.png
Staff
2012-02-27 11:30:32
2012-06-07 08:46:14
Money Matters: 5 Financial Mistakes