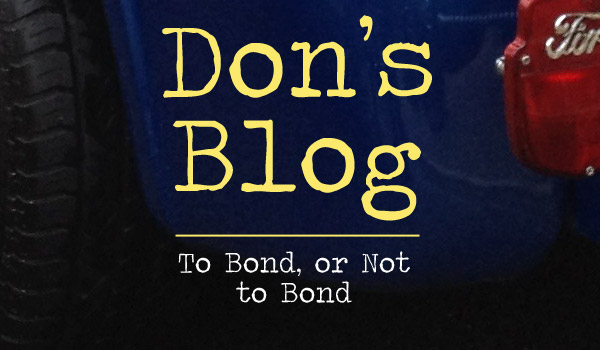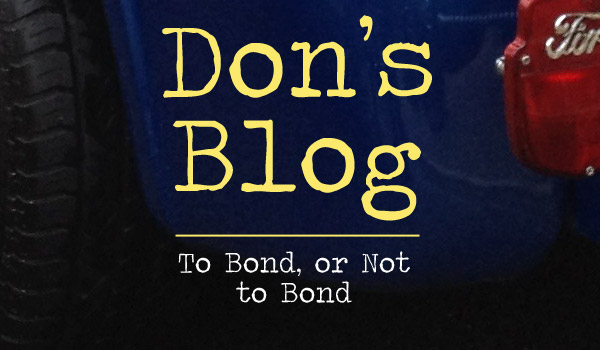 From the blog of Don Frantz. Photo by Hal Goodtree.
To Bond, or not to Bond?
At our council work session this past Tuesday, the council unanimously voted to present $80 million in transportation, parks and recreation and public safety bond referendums to the voters in the upcoming November elections. Some notable projects and their associated costs are as follows:
Walnut Street Traffic and Pedestrian Imporovements – $7 million
Street Improvements – $10 million
Carpenter Fire Station Bridge and Intersection Improvements – $17 million
Green Level West Road Widening – $13 million
Carpenter Fire Station Road Widening – $9 million
Streetscape Improvements Along South Academy and Dry – $8 million
Bartley Park, Phase One – $4.4 million
Greenways – $3 million
Downtown Park – $2 million
Carpenter Park – $2 million
New Fire Station #2 – $6.45 million
Sports Turf Fields – $5 million
Bike Facilities – $1 million
I believe most of the projects above to be genuine needs that the town has now – a couple others, not so much. However, I did not expect to go into a meeting with my colleagues and agree on everything. We are all individuals with different priorities and constituencies. In the end I believe we came up with a list of projects that everyone is 80-90% satisfied with. In politics, I don't think it gets much better than that. We work very well together as a council.
So we are clear, if YOU the VOTERS approve these bond referendums, you will also be voting for a tax increase of four cents per $100 of property valuation. Taxes would increase two cents in 2014 and again in 2016. A four cent tax increase on a $250,000 home is $100.
To cope with the economic recession, since 2008 the council has canceled or delayed over $100 million in capital projects and have kept dozens of town employee positions vacant while keeping taxes low. Cary's current tax rate of 33 cents per $100 of valuation is the lowest in Wake County, and at eight town employees per 1000 residents; Cary has one of the leanest and most efficient municipal governments in the state. Just as hard working families in Cary and beyond have had to tighten their belts and live within their means, so has the town. Yet our needs continue to grow.
The recession has significantly impacted Cary's budget – especially in regards to investment earnings and ad valorem taxes (property taxes). While too much growth too fast has its problems, too little to no growth creates challenges as well. A stable and healthy growth rate provides new revenues for infrastructure, amenities and inflationary increases while ensuring we maintain pace with that growth.
Cary still has approximately $70 million in existing bond authority that was approved by the voters in 2003. However, given current economic conditions and changing needs, we believed it best to allow this authority to expire and to once again seek voter approval.
Voter approved general obligation bonds are the least expensive form of financing available to local government. Many of the proposed projects are simply too expensive to pay for with cash. Just as you would typically borrow money to make home improvements, start a business or even buy a car, governments can do the same for infrastructure improvements. Cary's AAA bond rating also ensures we get the best rates.
There will be plenty of opportunity for public input and change as this moves throughout the process. If you have any comments or suggestions, please contact us at council@townofcary.org and most importantly, vote in November.
Frick and Frack
The council also discussed our North Carolina State Legislative Agenda and Hydraulic Fracturing (fracking) at our worksession this past Tuesday. The council unanimously approved a resolution that recognizes both the economic benefits and environmental concerns associated with fracking, and encourages our state leaders to proceed in a thoughtful and deliberate manner, and that they preserve local government's authority regarding land use planning.
I am very pleased that we as a council were again able to come together and agree on an issue where folks clearly had differing viewpoints.
Afterwards we discussed and determined a process for filling Councilwoman Julie Robison's council seat once she resigns. The council will call for statements of interest and qualifications and then hold a worksession to discuss the applicants and develop a "short list". The council will then interview those candidates prior to another worksession where we hope to ultimately make our selection. Unfortunately we do not know exactly when Ms. Robison will resign so I can't tell you the dates to submit your statements of interest yet. Stay tuned.
Council Meeting
Highlights included a couple public hearings and discussion and denial of the Fryar Tract Rezoning.
Council concerns regarding the Fryar Tract mainly pertained to the planned on-street parking along Highcroft Drive. Highcroft Drive is designated as a collector street and the current proposal did not meet collector design standards. The council voted 4-3 to deny the rezoning. I voted against the motion to deny (so did councilors Bush and Robinson) because while Highcroft was planned for as a collector, it is not functioning as such given the southern portion (where this project would connect) is also a 25 MPH road.
Cary High School Career Fair
I had the pleasure of participating in Cary High School's Career Fair again this year. This is always a lot of fun and a great opportunity to educate students about a career in automotive repair and service. Unfortunately there are only two high schools in Wake County that teach auto shop any more – probably much of the same for electronics, HVAC, carpentry, plumbing etc.. Kids just aren't exposed to the trades like they used to be. We still live in "every child should go to college fantasy land". This isn't reality. Not every child needs a college education to succeed in life. By increasing vocational education opportunities we can better prepare non-college bound students for a rewarding career in our local economy. Let's face it, you can't outsource your car's tune-up to India – great job security.
Wheels on Academy Car Show
Despite the horrible weather Cary's first ever car show was a huge success! Live entertainment, great food, and automotive inspired art vendors along with over 60 of the coolest custom and classic cars you ever saw made for a great time for everyone. Academy Street never looked so good. Car owners stayed busy drying their cars in between rain showers – a futile effort I promise you, I was one of them – hoping to impress the judges enough to win the prestigious title of "Best in Show". The judges by the way were the car show participants themselves – judging by peers. With severe weather approaching, the decision was made to end the show shortly after 2:00 (it was scheduled to go to 5:00) and award were presented. Turned out to be a good call – the bottom fell out at about 2:30.
Every participant I spoke with was very impressed with the efforts the town put into this event; with some commenting that they couldn't believe this was the first time the town had hosted a car show. Some of my favorite comments included, "I've never been to a car show with live bands before, this is awesome!" and, "what a beautiful place to have an event like this!" And while the show was a success, we also learned a few things that will help make next year's event even better than this one. Special thanks go out to Joy Ennis and her staff, the car show committee members and the folks at Public Works for all your efforts!
Check my facebook page or CaryCitizen for pictures.
That's all for now – as always, thanks for reading!
https://carycitizenarchive.com/wp-content/uploads/2012/03/don-frantz-blog-0327.jpg
350
600
Hal Goodtree
https://carycitizenarchive.com/wp-content/uploads/2020/03/cc-archive-logo-450-v3.png
Hal Goodtree
2012-03-27 17:18:46
2019-12-07 17:02:51
Don's Blog: To Bond, Or Not to Bond