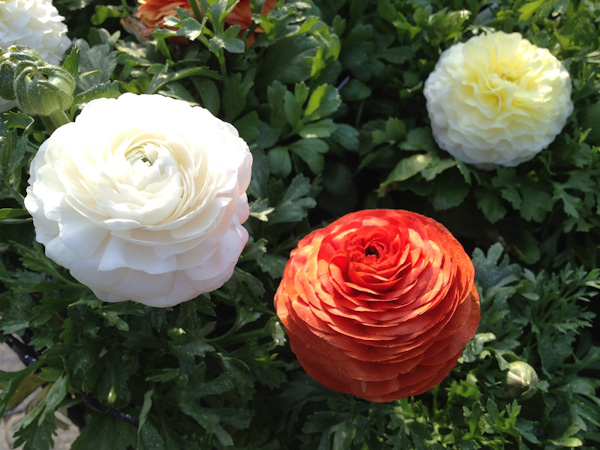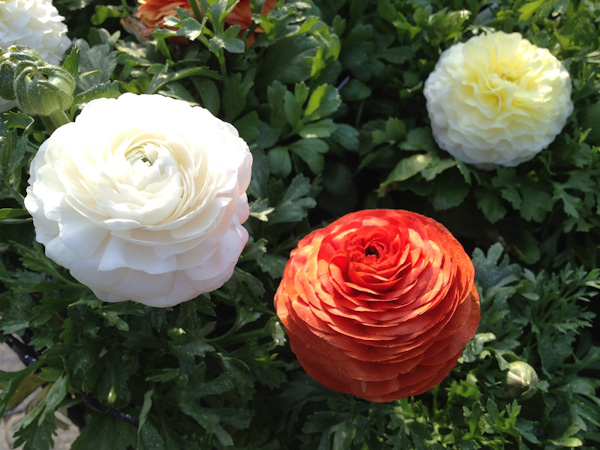 Story and photos by Hal Goodtree. Above, Ranunculus.
Cary, NC – It's been a strange winter and early spring in Cary. Warm and wet, even the flowers seem a little confused. What's a gardener to do? Is it safe to plant summer flowers, fruits and vegetables?
Put it in a Pot
For an expert opinion, I consulted with Kitty at Garden Supply Company (GSC). GSC knows all when it comes to gardening in Cary.
Kitty's advice, in a nutshell: "Put it in a pot."
Officially, the "frost date" (last likely day with the possibility of frost according to the meteorological experts) is April 15. But today is only March 28. Do we throw the standard wisdom on the compost pile of old ideas and go ahead with the marigolds and basil right now?
Kitty raised a skeptical eyebrow. "Pots, planters and terrariums," she suggested.
While it seems unlikely we'll get a frost in the next two weeks, her reasoning is sound:
The ground is still cold
Not enough hours of sunlight
Both of those conditions will change as we approach April 15.
But there's no reason not to take advantage of the mild weather to get a few things started in pots. Put them in a sunny spot where the container can get warm during the day. Transplant them into the ground if you like in a couple of weeks.
If another frost does come, throw a tarp over the pots during the overnight hours.
Gardening: What to Plant Now in Cary
Here are a few of my favorites, photographed last Friday at Garden Supply, and how to handle them now.
Basil
Basil is a plant that loves the hot dry heat of summer. Usually, we don't see it in stores until mid-April, but it's there in abundance now. Put it in a pot in a sunny spot.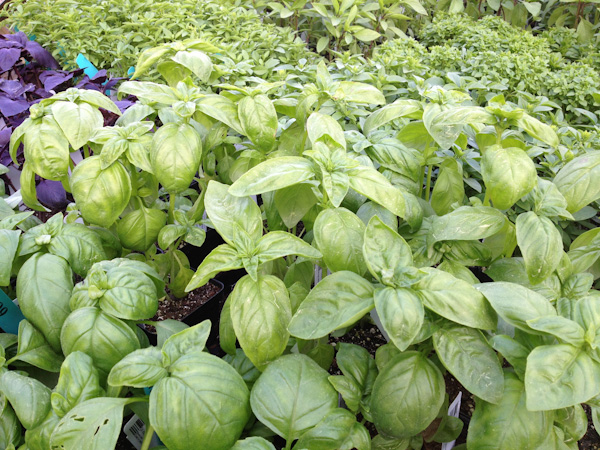 Marigolds
Marigolds are another plant that likes it hot and dry. But, like basil, you can get a jump on things with a pot in a sunny place. In fact, a combo pot with basil in the center and marigolds trailing over the edge would make a nice display.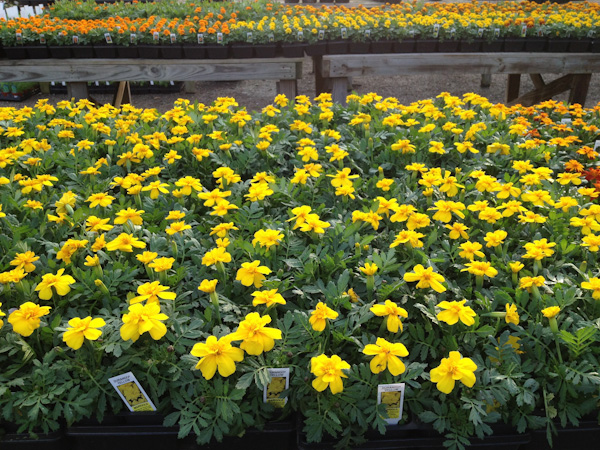 Lithodora
This is a new plant to me, so I don't have any specific advice about its cultivation. But it's a show-stopper – electric blue flowers in a petite format. According to the tag, it likes sun to part-sun, so maybe stuff it in your planter next to the marigolds. The blue flowers will make a nice contrast with the reds and golds of marigolds.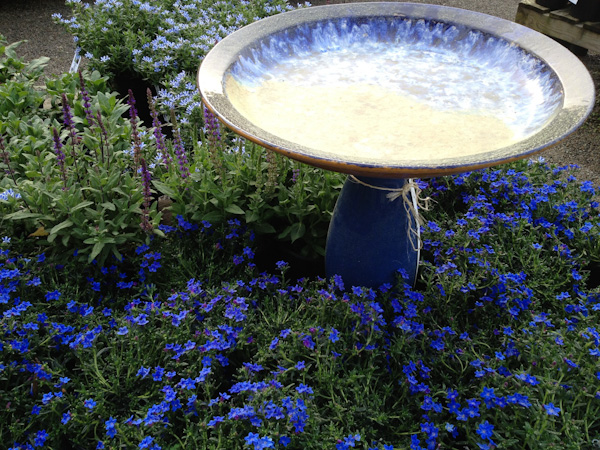 Succulents
Low-water and low-maintenance, sedum (left side) works well in any sunny, hot spot. Hens and chicks (right side) is another worry-free plant. Right now, you can set up a big pot or planter with a variety of succulents.
If flowers give you "color-pop" in the garden, succulents, with their almost prehistoric forms, lend "interest of shape."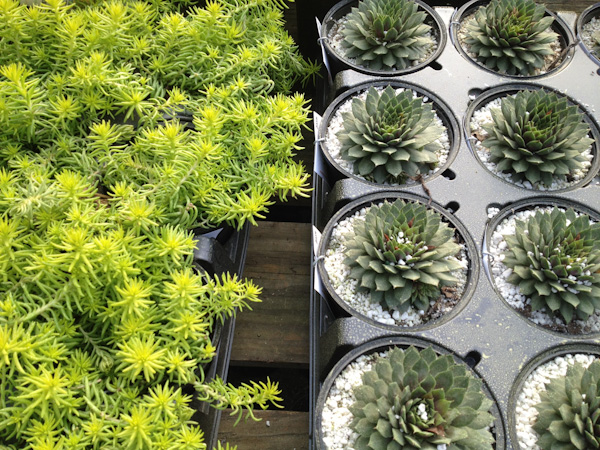 African Daisies
I've never had much luck with African (also called Gerbera) daisies. Related to sunflowers, I've never found the right spot in my garden to make them thrive.
But the colors are sensational – rich and saturated like almost no other flower. If you've had success with Gerbera daisies, help a brother out and leave a note in the comments to this story.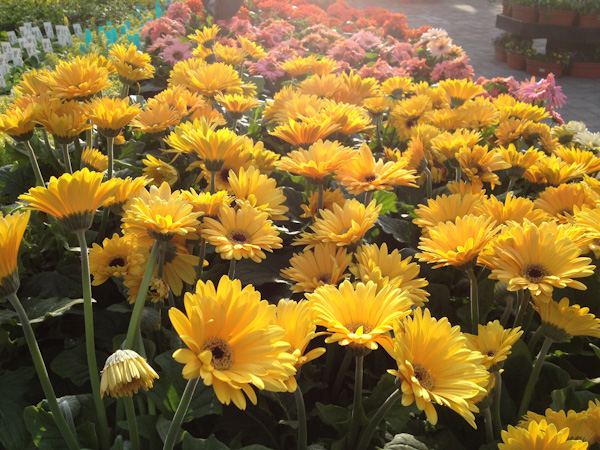 Geraniums
Here's another popular summer flower that's an unlikely candidate in March. But geraniums are so easy and so satisfying.
A pot full of geraniums with lithodora or thyme cascading from the sides is a sure-fire winner. I'd start it in the sun now, but move it to a shadier spot as the season gets hot.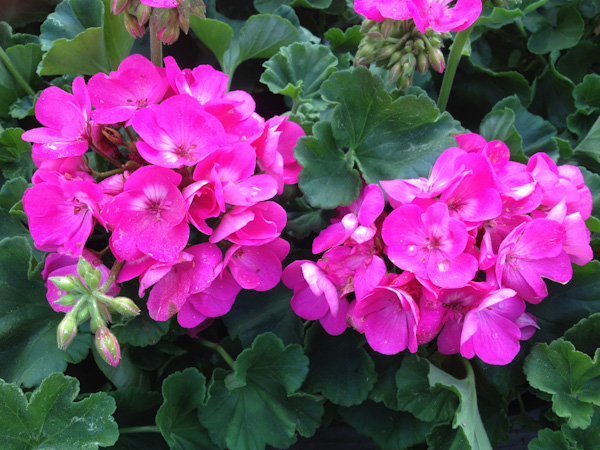 Petunias
Lovely petunias are the staple of any southern summer garden. In shades of white, red, purple and everything in between, petunias are tough, prolific bloomers and like it hot.
If I had to choose one plant to put in a pot or hanging basket right now, it would be petunias. Put them in a sunny, hot spot and they will reward you with self-cleaning blooms until October or November.
Or, if we have another warm winter again next year, they might just become perennial.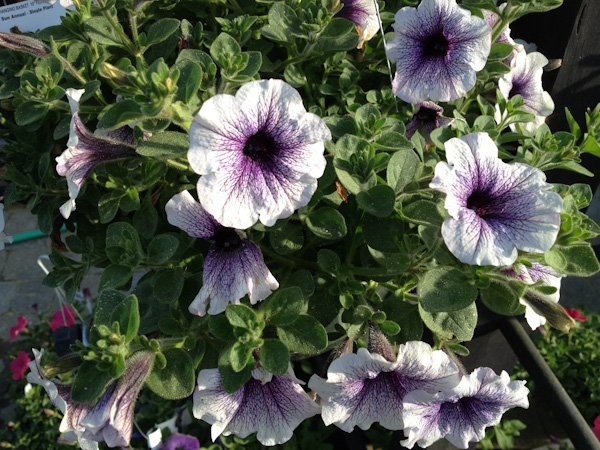 ——————————————————————————————————————
The Gardening column on CaryCitizen is sponsored by Garden Supply Company on Old Apex Road in Cary, NC.
https://carycitizenarchive.com/wp-content/uploads/2012/03/garden-supply-march-0233.jpg
450
600
Hal Goodtree
https://carycitizenarchive.com/wp-content/uploads/2020/03/cc-archive-logo-450-v3.png
Hal Goodtree
2012-03-28 19:44:57
2015-12-30 17:28:39
Gardening: What to Plant Now