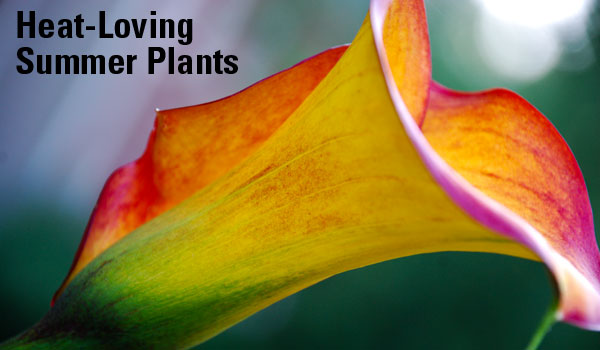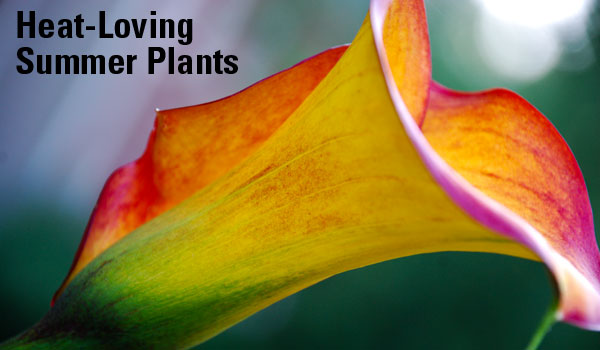 Republished from Garden Supply Co. Lead photo by Hal Goodtree. All others courtesy of Garden Supply.
Cary, NC – So far this year, we've been quite blessed with beautiful weather. What was a relatively short and mild winter has given way to a long and lovely spring.
Summertime, And the Flowers are Blooming
For all you gardeners out there, it's been a great time to work in the yard. And even though summer's heat will soon be upon us, that doesn't mean that you have to give up on flowers for the season. There are plenty of heat-tolerant plants out there that will provide color and beauty all summer long.
Here's a list of some of our top favorites.
Lantana
If you're looking for a continuous burst of color all summer long, look no further. You can choose from a bevy of lantanas in just about every shade but blue. Most popular are the low-growing, spreading types, which are great for using in hanging baskets, cascading over walls, or massing in large sweeps. Although some selections boast flowers in solid colors, many have bi-colored clusters. They are notoriously easy to grow and require little attention. Better yet, a  lantana garden is butterfly heaven.  No flowers do a better job of attracting them.
Black Eyed Susan
The Black Eyed Susan is sturdy and easy-to-grow, boasting two to four-inch yellow flowers with a prominent purplish-black cone. These cheery flowers make great cut flowers for indoor arrangements, and actually benefit from a cutting back by producing more flowers later in the season. They grow well in just about any kind of soil, and also attract bees and butterflies to the garden.
Verbena
The numerous selections of this flower are some of the garden's most colorful, useful, and easy-to-grow plants. They bloom in late spring, thrive in heat, and tolerate drought. Verbenas are mainly grown for their remarkable length of bloom with most blooming from spring until close to frost if trimmed back once or twice in mid summer. Flower color ranges from white through pink, red, lavender, blue and purple.
Threadleaf Coreopsis (Tickseed)
One of the easiest perennials to grow. Delicate, daisy-like flowers complement fine-textured green foliage on this herbaceous perennial. Blooms, about the size of a nickel, come in a variety of yellows. Tickseed starts flowering in June and lasts through frost, with blooms surging throughout the summer and fall. This perennial is a low-maintenance plant and requires very little care once established.
Portulaca
This "fleshy" annual plant is well known for brilliant flowers in a variety of colors. Plants are low-growing spreaders with thick succulent stems and vibrant, cup-shaped flowers. Portulacas love it hot and dry. You can plant them in poor, even sandy, soil.  They will also self-sow in the garden. Plant them in a rock wall or along a sidewalk and they may show up next year in the cracks and crevices.
Zinnia
This is a plant that is started incredibly easily from seed, flowers very quickly, has a wide range of flower types and colors. Zinnias withstand full sun and heat, make an excellent cut flower, and attracts bees and butterflies.
———————————————————————————————————————————-
The Gardening Column on CaryCitizen is sponsored by Garden Supply Company on Old Apex Road in Cary.
https://carycitizenarchive.com/wp-content/uploads/2012/06/heat-loving-plants.jpg
350
600
Community Contributor
https://carycitizenarchive.com/wp-content/uploads/2020/03/cc-archive-logo-450-v3.png
Community Contributor
2012-06-07 16:05:21
2016-05-03 12:49:24
Garden: Heat-Loving Summer Plants