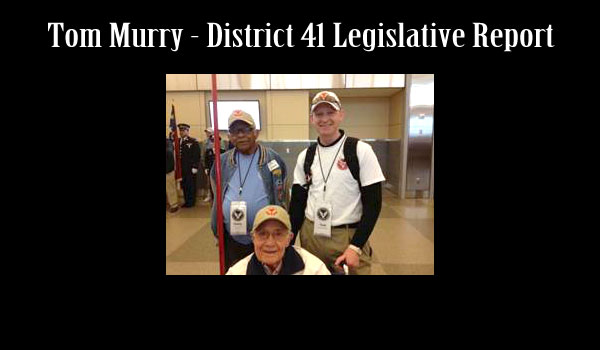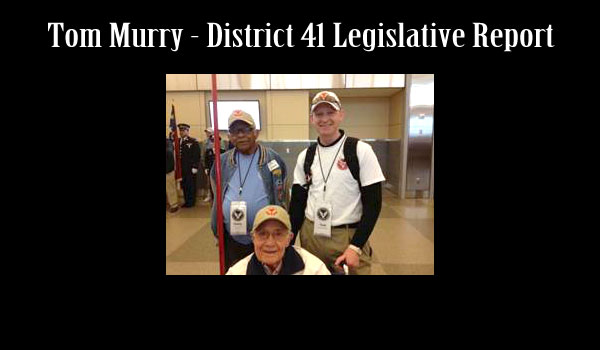 Story by Tom Murry, NC Representative from District 41. Rep,. Murry, who lives in Morrisville, is part of the Wake County delegation.
Cary, NC – Last week, a bipartisan coalition of my colleagues in the NC House voted to pass a fiscally sound and responsible budget that looks out for the needs of North Carolinians across the state.
Budget Priorities
We can all be proud of this significant accomplishment and I believe that the budget achieves my top priorities. These priorities include fostering an environment for private sector job creation, moving our state's economy forward by helping small businesses, and promoting education policies that advance student achievement. Most importantly, the budget accomplishes this without raising taxes, which enables North Carolinians to keep more of their hard earned money.
Education
The $20.18 billion budget agreement appropriates an additional $251 million to K-12 education. $27 million will go to strengthening student literacy and rewarding North Carolina's most effective teachers, while $5 million will be appropriated to a jobs training program through our community college system to help the long term unemployed. As a member of the Wake Tech Foundation board of directors, I know the key role our community colleges play in workforce development, especially for those looking to develop new skills and remain competitive in the job market.
Medicaid and Retirees
As the son of an educator, I appreciate the important role that teachers play in shaping our children's futures. The budget provides all public school teachers and state employees with a 1.2% raise. Additionally, it provides retirees with a cost of living adjustment, the first since 2008. It has been 4 years since these hard working people have had any raises, and I'm glad we took a step in the right direction to recognize their work. The budget also helps to protect Medicaid from fiscal insolvency and calls for a full audit of the program so that we can evaluate shortfalls and make future budgeting decisions more effectively.
Thank you for the emails and phone calls I've received from people all over District 41 who offered their input and guidance on the budget and other important legislation this session. I've carefully weighed this input and I would welcome an ongoing dialogue as this budget is implemented. Please feel free to contact me at tom.murry@ncleg.net or call my office at (919) 733-5602.
The Triangle Flight of Honor
Honoring NC's most important citizens
In April, the final Triangle Flight of Honor for World War II veterans was conducted. If you are not familiar with this program, it takes members of the greatest generation to Washington, DC to visit the WWII memorial and several other memorials in our nation's capital. For the veterans, it is a long day where they are treated with the honor they deserve. For me, I got the chance to hear the amazing life stories of over 125 of the most honorable men I have ever met
WWII Vets
My application to serve as guardian on this flight began in January, and I was selected to be the escort the entire day for Mr. John Umstead and Mr. Everett L. Goldston, both of Durham, NC. Mr. Goldston served in Guam and Japan and Mr. Umstead served in Germany. Both were members of the US Air Force during WWII. Mr. Umstead had a long and productive career in print advertising with the Durham Herald sun, while Mr. Goldston spent his life educating others as a public school teacher in Edgecombe, Randolph and Orange counties. These men have made valuable contributions to our society through their military service and their professional careers.
A Busy Day
We left RDU early on April 18th and the entire day was a flurry of activity in our nation's capital. I can say from firsthand experience that the Triangle Flight of honor is truly a commendable program. It was initially envisioned by Earl Morse, a retired Air Force Captain. It gave the veterans the opportunity to see DC's memorials constructed to honor their sacrifices when they otherwise might not have had the resources to attend on their own. During my trip we were able to see Arlington National Cemetery, the Lincoln Memorial and the FDR memorial, among other sights. Since the youngest WWII veteran is now over 80 years old, I was grateful to share this experience with them and to let them know how much they are appreciated.
When we returned to RDU in the evening the 125 local WWII vets were greeted by onlookers carrying banners and signs. They were packed into four floors at the airport and their enthusiasm helped the veterans know how much they're loved for what they've done. April 18, 2012 was the final voyage for the Triangle Flight of Honor. This is because many of the local servicemen and women who served in WWII are no longer living.
A special thanks to the North Carolina Automobile Dealers Association, without which these series of flights would not have been possible.
Support Military Spouses
There's still so much we can do to honor our veterans and the current soldiers protecting our country abroad. People across District 41 are already organizing to take on the challenge. Due to the difficulty placed on families of servicemen and women, Diane Rumley of Apex, NC recently created Support Military Spouses. This nonprofit organization provides shoeboxes with gifts and necessities to these men and women. To learn more, donate or volunteer with this organization visit http://supportmilitaryspouses.org/.
https://carycitizenarchive.com/wp-content/uploads/2012/06/tom-murry-district-41.jpg
350
600
Community Contributor
https://carycitizenarchive.com/wp-content/uploads/2020/03/cc-archive-logo-450-v3.png
Community Contributor
2012-06-26 14:15:38
2012-06-27 16:27:44
Tom Murry - District 41 Legislative Report