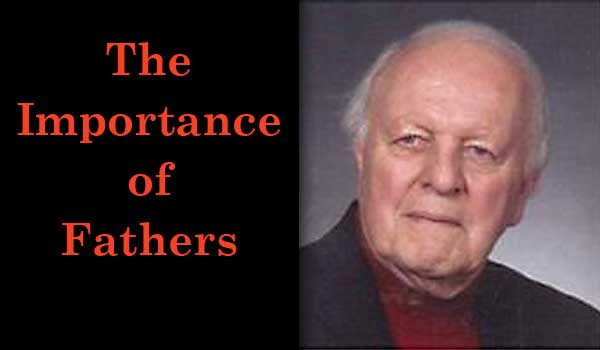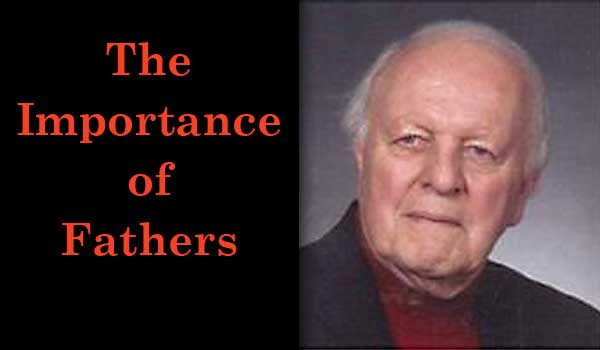 Story by Thomas Goolsby, North Carolina State Senator representing New Hanover County.
Wilmington, NC – Tomorrow we bury my father. Although his passing was not unexpected, the finality of his death still comes as a shock. One of my brothers was with him and assures me that his final moments were peaceful.
It is at times like these that it is important to remember lessons from our teachers. My father was always a strong figure in my life, but in today's world, fathers are almost passé. To qualify for many welfare benefits, fathers cannot even be present in the home. The government's war on dads has been very successful. Fatherless children are at an all-time high. These statistics are shameful and costly.
I cannot imagine being the man I am today without the wonderful father I had. Three qualities come to mind when I think about my daddy: hard work, integrity, and humor.
If my father had any fault, it was that he had a hard time relaxing. He was born just before World War II and his Depression Era parents worked hard until their physical bodies could carry on no longer. My father adopted that same work ethic and passed it onto all of his children. However, we are much better at relaxing than he was.
My father's integrity, his personal code of ethics, was never violated. I never saw him lie, cheat or steal or tolerate those who did. As a child growing up, I sensed nothing special about his character. I thought every dad was that way. It wasn't until I was older that I realized just how special his character was.
His humor was another aspect that totally balanced him as a man. Although he suffered from Parkinson's disease for almost 20 years, until it took his life this week, I never saw him complain. My mother may have, but none of his children did. What we did see was his constant humor. Even when he could hardly speak and it was difficult to understand what he was saying, when you broke through the language barrier, you usually realized that he was making a joke.
On my last visit with him, one of the nursing assistants brought him a donut. He took the donut, got a guilty look on his face and said, "Just don't tell my wife." At this time, he was a little over 100 pounds and we were doing everything we could to fatten him up. The nursing assistant and I just laughed as she said, "Mr. Goolsby is always funning with us." That was my dad — he was always the one to lighten everyone's load.
I am the man I am today in large part because of my father. Now that he is gone, I realize, even more, how important it is for me to be a good father and role model to my children. I also realize how important it is for all men to be good role models for the next generation. Too often today, many men seem to never get out of adolescence. These "permanent boys" are always looking for the next party or good time. They don't care about the women or children they leave behind and everyone suffers for it.  Perhaps it is hard to blame some of them. They never had a role model. Instead it is up to those of us who had good role models, like my father, to share our experience with society at large. It's time for fathers to reclaim their role in society. It's time for politicians to end failing welfare policies and put dads back in homes, where they need to be.
Single moms need a hand and it's up to men to give it. With the death of my father and the realization of how important he was in my formation, I pledge to redouble my efforts to be a better father and to encourage men to stand up to this challenge. Will you do the same?
———————————————————————————-
Thom Goolsby is a trial attorney, law professor and state senator from Wilmington, NC.
https://carycitizenarchive.com/wp-content/uploads/2012/07/thomas-goolsby.jpg
350
600
Community Contributor
https://carycitizenarchive.com/wp-content/uploads/2020/03/cc-archive-logo-450-v3.png
Community Contributor
2012-07-18 11:19:49
2012-07-18 11:19:49
The Importance of Fathers