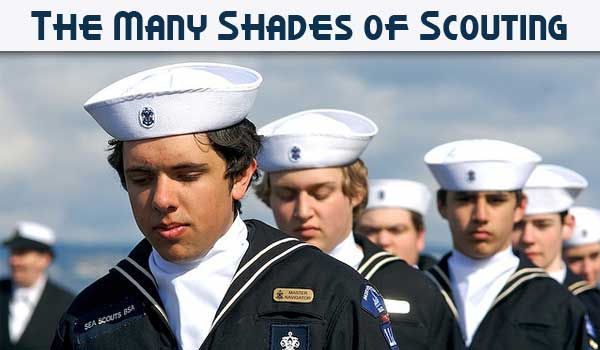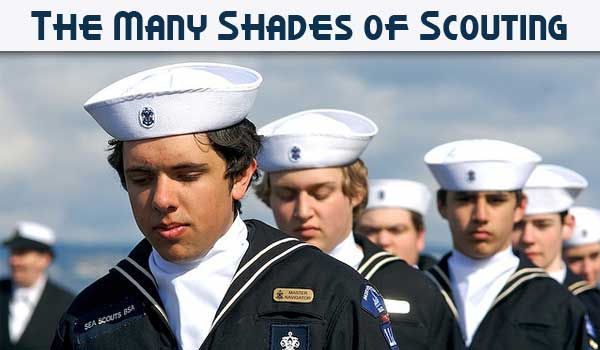 Story by Brian Schmid. Photo by Benjamin Toombs.
Cary, NC – Scouting is a pretty simple organization, right? You wear a khaki shirt and go sit in the woods every so often and practice firemaking or something.
In reality though, scouting is a huge organization with many different branches with different opportunities. In addition to the Boy Scouts, there are 3 other major programs that a scout can join at age 13.
Boy Scouting

Boy Scouting is the umbrella organization that all of these other groups.
Boy Scouting focuses on teaching outdoor skills and developing young men into good citizens of both the environment and the nation. A typical Boy Scout troop will do some of the activities that are the hallmarks of each of the following organizations.
Almost all Boy Scouts start in a normal troop (just like the one at your closest church), but some of the older scouts choose to hang up the khaki shirt and concentrate on higher adventures.
Venture Scouts

Venturing is a natural extension of scouting for older youth.
Organized into crews, Venturing is a coed program that does almost exclusively "high adventure" activities like whitewater rafting, rifle and pistol shooting, rock climbing, backpacking and canoeing adventures, among other things.
Venturers wear forest green uniforms and have a unique system of advancement that ends not in Eagle Scout, but in the Silver Award. In addition, Venturing has a youth leadership organization that goes all the way to the national level, with a Youth Venturing President.
The Cary area has many Venturing crews, some of which are offshoots of normal troops. You are not required to have been in a troop to be a Venturer, just to be 13 years of age.
Sea Scouting
Sea Scouting is known among troops as "Scouting's best kept secret." Most scouts have never even seen a Sea Scout. These groups are organized into Sea Scout Ships and have multiple different uniforms styled after the US Navy's working and dress uniforms.
Technically, Sea Scouting is a division of Venturing, but they are in no way inferior. Sea Scouts focus on maritime skills such as sailing, motorboating, first aid, lifesaving, etc. Sea Scout Ships are also coed and prospective members have to be at least 13. The highest level of advancement is again not Eagle Scout, but the Quartermaster Award. Sea Scouts also have a national youth leadership system, with their highest youth being the National Boatswain.
There is one Sea Scout Ship in Cary, the SSS Dawn Treader (SSS-244).
Varsity Scouting

Varsity Scouting is another program that is technically within venturing, but like sea scouting, they are in no way inferior.
Varsity Scouts are easily the most rare breed of scout. I've been in scouting for almost ten years, and I've only ever met one Varsity Scout, and I've never seen a full Varsity Scout team. The mission of Varsity Scouting is to promote good citizenship, character development and personal fitness in young adults ages 14-18.
Varsity Scouts are similar to normal Venturers in the activities that they do, but the similarities stop there. The youth leader of a Varsity Scout team is the Captain, and the Scoutmaster is the Coach. Varsity Scouts wear the normal BSA uniform, but have blaze orange epaulettes and other subtle differences. The highest award in Varsity Scouting is the Denali Award.
The Many Shades of Boy Scouting
These are the three largest sections of scouting that most people have no idea exist. They provide fantastic opportunities for young people, and are fun at the same time.
These programs are geared towards older scouts and young adults who want a different experience through Scouting, and are generally more relaxed than a normal BSA troop.
Whatever your interest, Scouting has a program that's fun, educational and challenging. Visit Boy Scouts of America for more information.
—————————————————————————————–
Brian Schmid, a rising senior at Cary High School, is working toward his Eagle Scout designation.
https://carycitizenarchive.com/wp-content/uploads/2012/07/boy-scouts-cary-nc.jpg
350
600
Brian Schmid
https://carycitizenarchive.com/wp-content/uploads/2020/03/cc-archive-logo-450-v3.png
Brian Schmid
2012-07-18 15:19:51
2019-12-07 17:39:35
The Many Shades of Boy Scouting