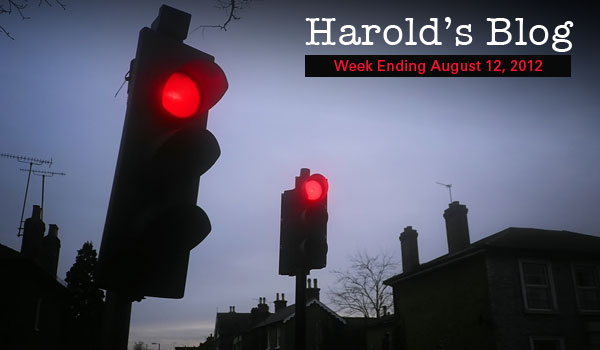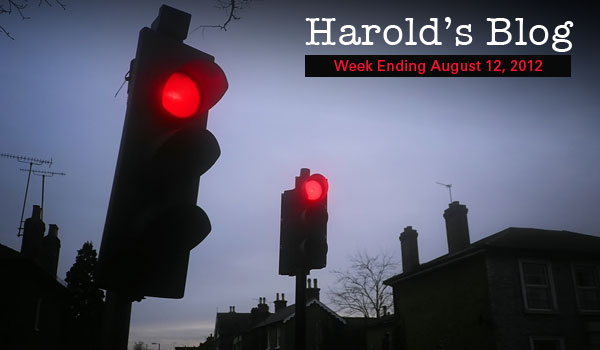 From the blog of Cary Mayor Harold Weinbrecht. Photo by Myrrh Ahn.
Cary, NC – This week was not a typical council week. Other than the council meeting and a leadership dinner there wasn't much going on.
Monday
Monday started with the usual telephone call to council members to check for concerns, issues, or questions with the agenda for Thursday's regularly scheduled council meeting. There were very few issues expressed by council members. At the staff agenda meeting later in the day, I was joined by town management, legal, administrative, and directors from other departments. We went over the agenda and discussed a few issues. Our meeting lasted about 20 minutes. In the meeting, I predicted that the Thursday council meeting would last until around 10 PM.
After the agenda meeting I met briefly with the town attorney to go over a law suit. She wanted to make sure I was aware of how certain legal issues, which (of course) I can't talk about, were going to proceed and what might be asked of me.
Later Monday I met with a developer to go over a proposal for a gas station at Highway 55 and Kit Creek Road. As I always do, I thanked them and told them I don't commit to anything until all information has been received and all recommendations have been made. This particular case will be interesting as it moves forward.
I also met with a developer on a rezoning for medium density residential on Green Level Church Road. This rezoning, referred to as the Fumagali rezoning (11-REZ-11), has been delayed several times. After talking with the representative it was clear that dialog and negotiation with the neighbors was continuing. I suggested that the applicant ask that the rezoning be tabled by council.
Town Manager Meeting, National Night Out…Rained Out
Tuesday was my weekly discussion with the town manager. We talked about one policy issue related to the amphitheater, feedback I received about an inspection, and feedback I received about staff presentations of rezonings to citizens.
Tuesday night was scheduled to be National Night Out. Unfortunately, it rained for most of the day and rain was forecasted for that evening so staff postponed the event. Cary's National Night Out will be rescheduled for a later date.
Chamber of Commerce Leadership Dinner
Wednesday I attended the Cary Chamber of Commerce Leadership Dinner. Congressional members Miller and Elmers were in attendance. In addition, there were elected officials from the county commission, school board, NC House, NC Senate, and all council members except Bush.
In my remarks I thanked them for all they have done to help Cary become one of the greatest places to live, work, play, and run a business in the America. I noted that we are limited in authority and we need their help to be successful. I then challenged them to provide input to our community plan and to support our community bonds. Then I introduced council members in attendance.
Seated at my table were Congressman Brad Miller, Tom Huff the current chairman of the Cary Chamber board, Kathy Burns the chair-elect of the Cary Chamber board, and Ben Shivar the town manager. Our discussion seemed to focus mostly on workout routines which are one of my favorite topics. We did ask congressman Miller about his future plans after this year and he said he is not sure at this time but it was possible he would do some work in Washington. I believe the dinner was a great success and a good time was had by all. The dinner finished around 9 PM.
Red Lights No Longer Have Green Light
Thursday started I had a short meeting with town manager Shivar. We talked about planning the council-staff retreat in January, how to better educate council and citizens on the risks of putting site plan conditions in rezonings, and particular inspection and permit issues.
The regular council meeting Thursday evening drew media attention for the first time in a while due to the red-light camera program's elimination issue. This media presence made for an interesting start for me.
I finished my meeting with the town manager with just a few minutes to spare before the council meeting. I knew the TV crews probably wanted a quote from me. I also knew that I had less than five minutes before the start of the meeting.
Since I needed to place my personal belongings (such as my phone and keys) in the closed session room before the meeting started, I entered the council chambers through the closed session room area door to avoid the media. Then I grabbed a quick beverage before taking my place at the council table.
As I was sitting two cameras rushed up and asked for a quote. I knew there was less than two minutes before the meeting started but before I could say anything the public information officer informed them they had to leave the area immediately. At that point I got my cue from the clerk that we started in thirty seconds.
Once the meeting started we approved the consent agenda in short order. Included on the consent agenda was the elimination of our SafeLight Program (red-light cameras). As we reached our next item on the agenda I glanced over and two of the crews stayed while two left.
At the end of our meeting I found out that it was WTVD and WRAL that stayed. Earlier I had recognized WNBC reporter and can only assume the fourth was NEWS14. After the meeting I gave my interview to WTVD and WRAL before signing legal documents on decisions made (which I do at the end of each meeting). Here are some of the (paraphrased) questions to the best of my recollection.
Unlike most of my interviews with TV crews, these were rapid fire questions with two microphones in my face:
Why the decision to discontinue this program? The program was created as a safety measure. Data does not support this initiative one way or another. Money received from the program mostly went to Redflex, the school board received a little of the proceeds and the town received nothing but aggravation.
How long will it take the town to turn off the cameras? Two weeks
Then will tickets be enforced during that time? Citations will be issued during these two weeks.
Do you think it is fair that citations are issued when the program has stopped? There is always the option for appeal.
Are you recommending that anyone who gets a ticket appeal? No I said it was an option.
How did the lawsuit influence this decision? I cannot discuss legal issues.
Was this decision based on the lawsuit? No, this decision was made based on safety data and other issues like staff time.
Do you think the yellow light timing played a factor in this decision? I cannot discuss legal issues. I refer you to our town attorney.
The whole interview lasted all of one minute and apparently made the ten and eleven o'clock news. I am sure there were other questions but I could not remember them.
The other decisions made during the council meeting had just as much or more significance as the red-light issue. We had Public Hearings, a couple of rezonings with valid protest petitions, and more. These rezonings with valid protest petitions will require a lot of work to get approved since it takes six of seven council members to approve.
Chicken Surprise
The biggest surprise of the evening was the backyard chicken decision.
Several months ago the majority of the council directed staff to create an ordinance to allow backyard chickens. The draft ordinance received a unanimous approval from the Planning and Zoning Board and came to council for approval. Out of the six of us only Council member Smith and I  have consistently been opposed during the process. I expected this to pass with little discussion.
To everyone's surprise Council member Robinson said the ordinance was not strict enough and she couldn't support it. So the item was tabled. While Robinson received criticism from council members and (I am sure) from the chicken special interests, that was a courageous move. That is, knowing that it would be extremely unpopular to say no at the last second she did it because it still wasn't what she expected. I suspect a modified ordinance will be approved at our August 23rd meeting.
After the chicken vote we went briefly into closed session and returned to adjourn at around 9:20.
Jimmy V
My last event of the week was a fundraiser on Sunday for the Jimmy V foundation held at Enrigo's in Waverly Place. I met and talked with many of Jimmy Valvano's old friends and his wife Pam. It was a good time for a great cause and of course Enrigo's was excellent as always.
Staff Work
Email from staff this week included a notice that construction is underway on a $2.5 million N.C. Department of Transportation project to replace the 60-year-old bridge on Green Level Church Road over White Oak Creek in Cary. The work means Green Level Church Road will be closed between Green Level West and Roberts roads until next April. The bridge being replaced is considered functionally obsolete, as it was built to size standards that can no longer properly handle traffic demands for the fast growing area in Wake County. Updated travel information is available by calling 511 or online at www.ncdot.gov/travel.  In addition, NCDOT now offers travel information on Twitter (for more information, go to www.ncdot.gov/travel/twitter) . Another option is NCDOT Mobile, a phone-friendly version of the NCDOT website. To access it, type "m.ncdot.gov" into the browser of your smartphone. Then, bookmark it to save for future reference. NCDOT Mobile is compatible with the iPhone, Android, and some newer Blackberry phones.
Citizen Feedback
Emails from citizens this week included several lobbying for and against chickens and one complaint that we should not allow votes on bonds unless 51% of the citizens vote.
Coming Up
Next week will be lighter than normal. It will include a meeting of the Capital Area Metropolitan Planning Organization, a meeting with assessors of our police department, an event at a middle school, and another special event.
Well that is all for this week. My next post will be on Sunday August 19th. Please feel free to email me with a comment. Email all Town of Cary questions or comments to Harold.Weinbrecht@townofcary.org. Email personal comments to augustanat@mindspring.com.
https://carycitizenarchive.com/wp-content/uploads/2012/08/cary-mayor-weinbrecht-0812.jpg
350
600
Harold Weinbrecht
https://carycitizenarchive.com/wp-content/uploads/2020/03/cc-archive-logo-450-v3.png
Harold Weinbrecht
2012-08-13 16:54:57
2019-12-07 18:37:44
Harold's Blog: Red Light Cameras and the Chicken Surprise