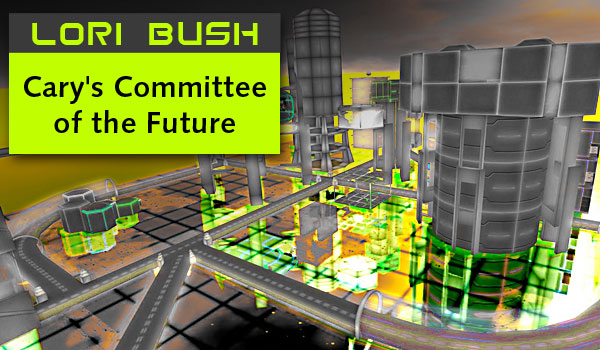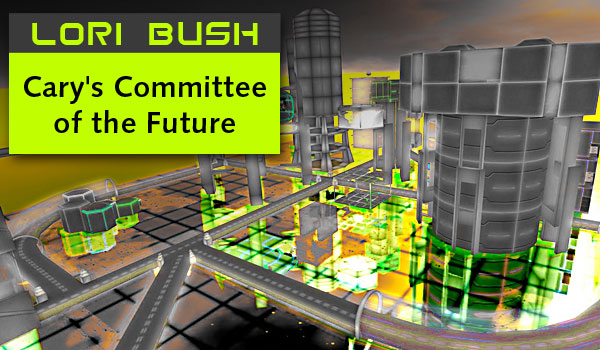 Editor's Note: The Town of Cary is seeking volunteers for the Committee of the Future, billed as "the steering committee for the New Cary Community Plan." Town Council member Lori Bush explains how you can get involved. 
Story by Lori Bush. Republished from her blog.
Cary, NC – One of the things I like best about being on the Cary Town Council is hearing from citizens all across Cary. In our town of more than 140,000 residents, we have people from all walks of life, with varied interests, insights and experiences. The intellectual capital and the passion of our citizens is what makes this town great.
As a Town, we are about to embark on one of the most ambitious long-range planning efforts in the Town's history. Creating a Community Plan for the future to be built on the values, needs and aspirations of the community. And we need your help!
Why a Community Plan?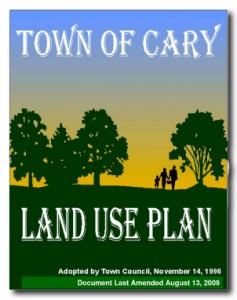 As we have grown over the years, the Town has done a good job in updating many of the various area plans across the community.  These plans are components of our overall Land Use Plan, and they have addressed the growing development needs across the town.
We could continue to "piece meal" these plans together, but to do it right – it became clear that we should update the entire Land Use plan that was last updated in 1996.
This comprehensive update will help align all of our many plans, reduce the overlap and blend all of the components into a comprehensive planning document that will guide us for the future.
Background
We first started this discussion in January 2012 at the Town Council retreat, where council heard presentations on current trends and long range planning exercises done by other communities.  (I wrote a bit about that retreat in January.) 
And later, those of us that went on the Austin Inter-city trip got a chance to talk to the folks that created "Imagine Austin" campaign – their long range planning effort to align for the future.
We got a taste of their plan, their "lessons learned" and the value they place on that entire process and its valuable result – a plan created by the community, to guide Austin for the future.
Join the Fun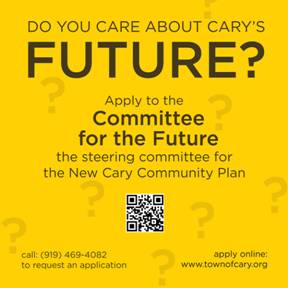 The consultants and the folks we spoke to in Austin told us time and again how important this process is – and how community involvement is at the heart of a plans success.
While Cary has continued to be known as a fantastic community, exemplified by solid stewardship and its proximity to leading research and educational institutions, our continued success will rely on sound planning and development strategies in which dedicated community members, like you, will play a key and crucial role.
And, it will be fun. 

More Information
Check out the Cary Community Project Page
Come to an information session
Check out the FAQ (Frequently Asked Questions)
Apply online
Thanks for being a valued member of our Cary Community!
———————————————————————————–
Pictures from the Town of Cary except Second Life visualization (top) via Torley Olmstead.
https://carycitizenarchive.com/wp-content/uploads/2012/11/cary-committee-future.jpg
350
600
Lori Bush
https://carycitizenarchive.com/wp-content/uploads/2020/03/cc-archive-logo-450-v3.png
Lori Bush
2012-11-15 16:14:00
2019-12-08 10:09:31
Lori Bush: Cary's Committee of the Future