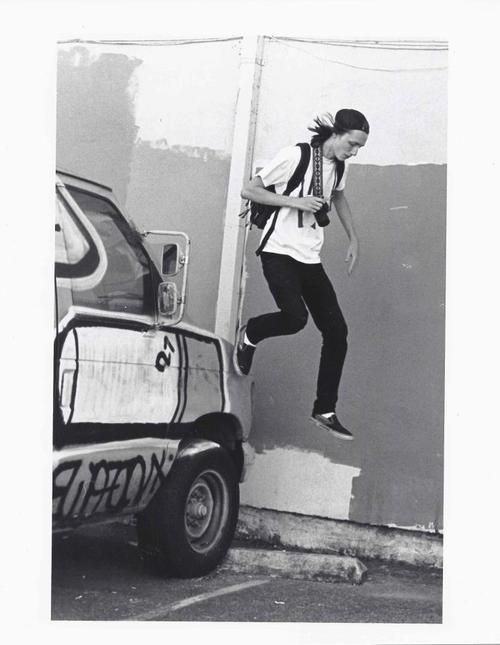 Story by Lindsey Chester
Cary, NC- Jackson Brinkley recently found out he was one of five finalists in a design scholarship contest offered by website Design*Sponge. Jackson's Mom, Leesa had seen the contest on the blog she follows Designsponge.com and told her artistic photographer son about it. He never told her that he had actually entered, so imagine her surprise when she received an email last week announcing he had made it as a top five finalist!
Jackson is 17 and attends Hopewell Academy in Cary. He is a photographer, and readily points out that he uses film- not digital images. He proudly displays his portfolio on a Tumblr website and explores various themes there.
Award Money
His work apparently caught the eye of the Design*Sponge people and he became a finalist to win $500 for his efforts. The website is offering a total of $10,500 in scholarship money that will be divided up between Undergraduate, graduate and high school students.
Undergraduate Student Awards: 1st Place ($2,500), 2nd Place ($1,500), 3rd Place ($750), and 4th Place ($250)
Graduate Student Awards: 1st Place ($2,500) 2nd Place ($1,500) 3rd Place ($750) 4th Place ($250)
High School Student Award: A $500 award will be given to the most promising High School Applicant.
Jackson plans to study photography in college. Final voting to win the scholarship took place December 21,  announcements followed soon afterwards.
In his application, Jackson explained what drives him in his photography
"I suppose growth and change inspire my work, I'm always looking for some odd spot i could climb to or a new place i could go to take a picture, and if i find that spot beautiful or interesting or odd, ill take a picture. I'm also inspired by the fleeting qualities in all things, I like to capture things that may never be as they were again."
He hopes to one day work or intern with National Geographic and wants to capture the earth and things that may not be here in the future.
In a note this week from Leesa Brinkley we learned that although Jackson did not win this particular scholarship contest last week, he did get "his first college acceptance letter- from the Art Institute of Chicago) and they offered him a nice scholarship ".
He appears well on his way towards his goals and we wish him lots of success in future endeavors.
https://carycitizenarchive.com/wp-content/uploads/2012/12/tumblr_md8iilFxWV1qc48vo.jpg
645
500
Lindsey Chester
https://carycitizenarchive.com/wp-content/uploads/2020/03/cc-archive-logo-450-v3.png
Lindsey Chester
2012-12-30 18:04:41
2019-12-18 13:25:47
Scholarship Finalist Keeps Analog Photography Alive