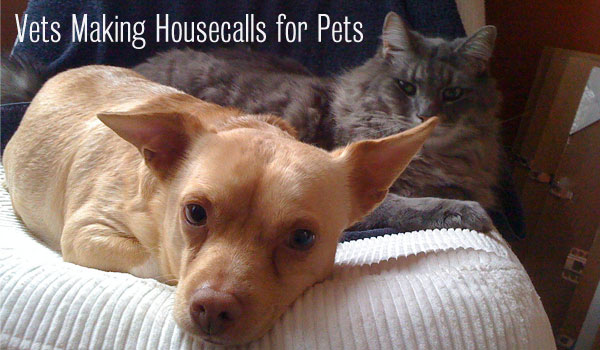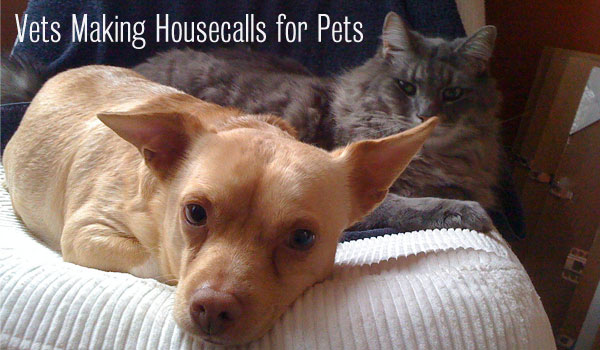 Story edited by Lindsey Chester. Photo by Jim G.
Cary, NC – Back in the old days, doctors used to make house calls, visiting patients in the comfort of their own home when they were too sick to travel to an office. Here in Cary, there's a vet that offers that same convenience for your beloved pets.Pampered Pets Mobile Vets is a division of the Cat Clinic of Cary, and the business has a van that travels out to a patients' home making house calls for sick or well visits.
Owner Jennifer Hodge Eachus saw a growing need for increased options for healthcare for pets. Many families are hesitant to bring cats to a vet because often the animal is hard to "capture" and place in the car for a trip. Mellow cats can become fierce tigers when the cat carrier makes its appearance for a trip.
Many dog owners have a skittish dog, or more than one that needs a check up, making travel a logistical nightmare. The business first offered the service for its' feline patients, but has expanded service to include dogs due to an overwelming need in the area.
Decline in Feline Veterinary Visits
Recent studies have indicated a significant decrease in the number of feline veterinary visits over the past decade, despite the overall increase in the feline pet population.  A recent study discovered two reasons for the decline:
inadequate understanding of the need for routine feline veterinary care and
feline resistance to veterinary visits
Home care is a great option to maintain feline health.
Common Misconceptions
A common misconception among cat owners today is that if a feline family member stays indoors and appears healthy, he or she does not require veterinary care.  This misconception has led to America's most popular pet being under-served by veterinarians across the country.
Cats are experts at masking signs of disease.  It is common for a cat to be sick without their owners being aware of any problems.  In addition, cats that spend time outside are at risk of infectious diseases as well as parasites, some of which are transmissible to humans.
Overcome Fears with a Home Visit
A house call eliminates the stress involved with putting a pet in a travel carrier and riding in the car.  The anxiety associated with waiting in the veterinary office is eliminated.  Most pets are more relaxed in their own home environment, allowing the vet to do an exam in less time, with less stress on the family members!
An added benefit is that your petss are not exposed to other sick animals.
Easier for the Owner
Veterinary house call visits also offer many benefits to pet owners.  House calls are much more convenient to families with multiple pets and children.  Elderly or disabled pet owners prefer house calls.  Home visits eliminate travel time, and the wait time in an office. House call appointments allow for more personal time and attention from the veterinarian.  The average house call visit is significantly longer that the average clinic visit.
At Pampered Pets Mobile Vets, Dr. Katie Smith is the veterinarian seeing the house calls  in conjunction with cat Clinic owners Dr Eachus.  The home visit allows Dr Smith to examine your pet family member in their home environment and offers a more personalized approach to veterinary care.
For all new clients the initial house call trip fee is free. Once a pet owner has experienced the convenience of a home visit, they probably won't be popping that kitty in a carrier anytime soon.
The Cat Clinic of Cary is located at 2464 SW Cary Parkway and is owned and operated by Jennifer Hodge Eachus DVM. They specialize in feline care at the clinic, while the Pampered Pets Mobile Vets arm of the business also treats dogs, all in the privacy of a patient's home.
Home visits: bringing pet health to you.
https://carycitizenarchive.com/wp-content/uploads/2013/02/vets-housecalls.jpg
350
600
Community Contributor
https://carycitizenarchive.com/wp-content/uploads/2020/03/cc-archive-logo-450-v3.png
Community Contributor
2013-02-20 09:46:00
2020-02-24 19:02:42
Vets Making Housecalls for Pets