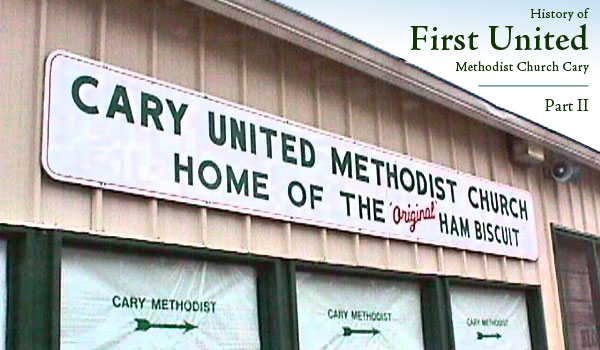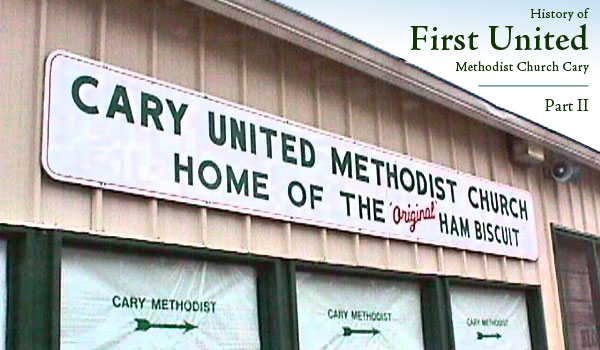 Article and photographs submitted by Bob Warner, First United Methodist Church Cary Historian.
Recently I presented a written account of the progression of buildings that make up our campus at FUMCC, and how they reflect our great history. While they are just wood and nails and bricks, they make so many programs possible. Today I'd like to share with you some of those missions that originated out of our church. If you look at all of these different missions, you could easily become overwhelmed. The best way to conquer this challenge is to pick just three of the many with a plan to address more later.
FUMCC History: 1916 NC State Fair
Our first spot-light mission started almost one hundred years ago, 1916 to be exact, when some church members decided to open a food booth at the NC State Fair. You must remember that in 1916 the Fair was located where the Raleigh Little Theatre is today. Admission was free. We don't know the exact menu offered, but we do know that they made $13.32 and they were ecstatic. Back then, this was a lot of money.
Each year since then we have had a booth at the Fair, and each year the scope has grown.  When the Fair moved to its current location, our booth was about where Dorton Arena sits today. It was hardly more than a counter with a small kitchen behind it. After ordering and receiving their food from the counter, our customers ate on picnic tables that we supplied. Later we moved into the building we occupy today.
In the early days, the food was prepared in church members' homes and carted to the fair grounds. One church member remembers that they transported the stove out of their kitchen and took it to the Fair to be used there. It really wasn't needed at home because almost all of the church members were working at the Fair. Most notably, members made dozens of pies that were big sellers.
Over time health department regulations have forced us to move our food preparation on-site, but we still offer generous servings at reasonable prices. For many people, it wouldn't be a day at the Fair without eating at the Cary Methodist booth. And, because of the dedication of the many members who work at the booth, that initial $13.32 has grown to roughly $50,000 profit each year; money that is used to support missions that we would not otherwise be able to fund. We look forward to celebrating our 100th year of service in 2015.
Margaret Keller: Christian Community in Action
You may remember the story about Aldersgate when, during a worship service, John Wesley's heart was strangely warmed, and from this came the start of the Methodist Church. Our second spot-lighted mission started in a similar fashion.
FUMCC member Margaret Keller was sitting in a worship service in the late 1960s when the minister challenged the members about caring for the poor of our community. While Cary was a fairly prosperous community, there existed those who were needy. Margaret realized that we had families who were hurting and she set out to solve the problem.
She recruited other members of our church along with ladies of other Cary churches to solve two problems of the poor: they lacked the opportunity to participate in a preschool program, and they had financial and material challenges.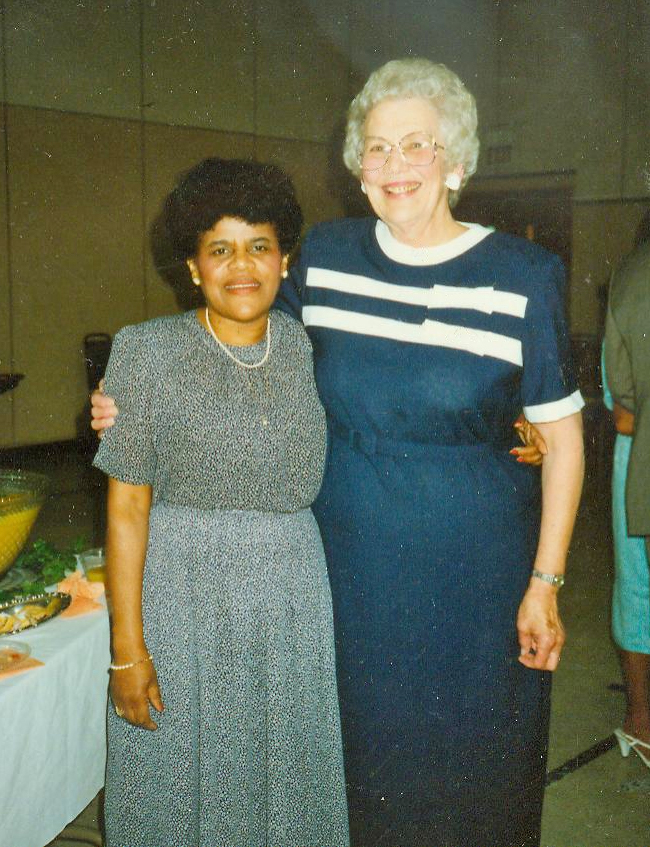 Together these ladies formed Christian Community in Action which offered a preschool program for needy families and they opened the Dorcas Shop, which would receive donations of gently used clothing and household items, refurbish them, then sell them at a low price. The proceeds from these sales would then be used to provide loans and grants to those who needed cash to pay their rent or to keep their electricity flowing.
Over the years, they have occupied several different buildings around Cary until today they are fortunate enough to have a large facility on High House Road where there is ample room for the thrift shop. There is also space for a financial assistance office that also offers financial counseling, and a training center where classes in basic computers can be taught. They also offer instruction in how to prepare and dress for an interview. All of this from the dream of Margaret Keller.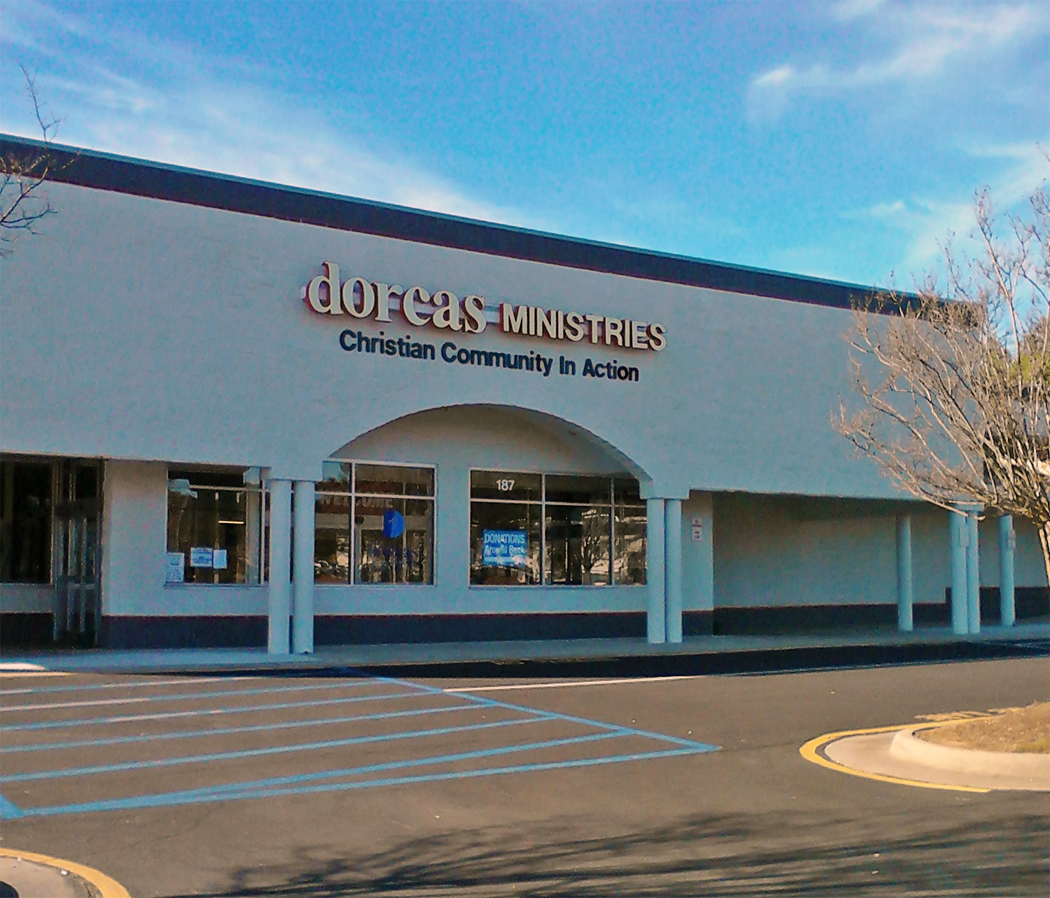 Methodist Children's Center
Our final spot-light mission started in the early 1970s. We had a successful preschool program for the children of our church and others in the Cary area, but a few members with vision urged us to expand to include a day-care program. Some questioned the need. Didn't mothers just stay home and take care of their children? Who would need it? But the proponents had seen the future, and realized that more and more families would need a reliable place to care for their children while both parents were at work. So was born the Methodist Children's Center.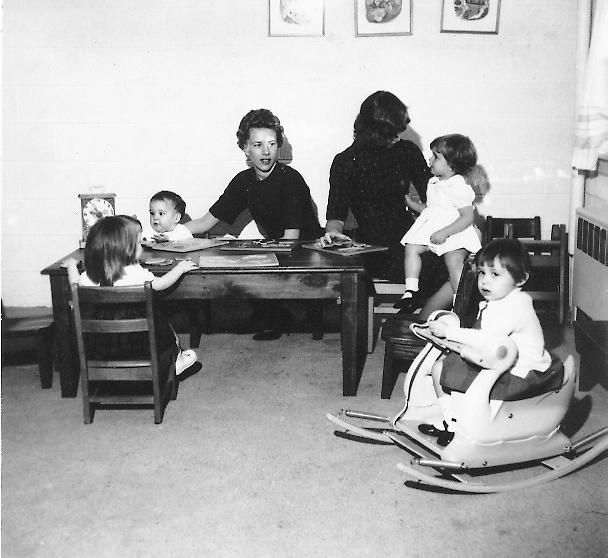 In conjunction with the existing preschool program, we were able to offer all-day child care in a loving, learning, Christian environment. During the summer the program even included swimming lessons and field trips. Our reputation was so good that we attracted the children of families that were not church members. When open enrollment occurred each year, there would be long lines of eager parents shivering in the February cold as they stood in line outside our building in order to get their child into one of the few coveted slots. There are rumors that our own Carl Frazier was one of those parents.
Several years ago we had to drop the day care program when the recession caused some parents to lose their jobs. While out of work, the parents could care for their children at home, so the daycare enrollment dropped. Our preschool program remains very successful with waiting lists for most classes.
Next time we'll look at some of the pillars of Cary who were also active members of FUMCC.
Related
https://carycitizenarchive.com/wp-content/uploads/2013/07/fumc-history.jpg
350
600
Community Contributor
https://carycitizenarchive.com/wp-content/uploads/2020/03/cc-archive-logo-450-v3.png
Community Contributor
2013-07-17 15:04:06
2016-01-01 19:06:48
History of FUMCC: Part II