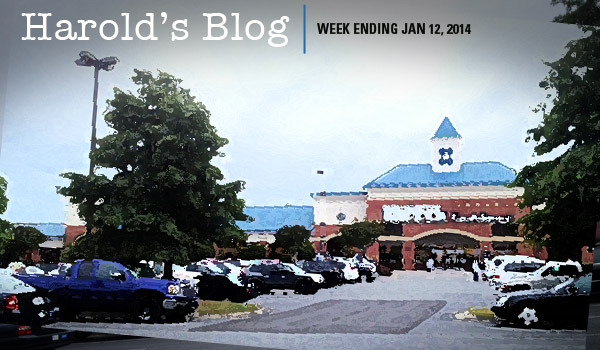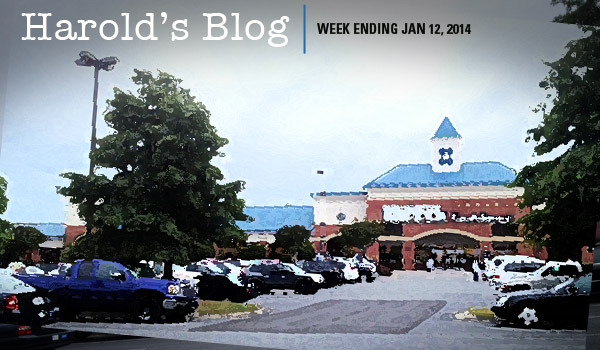 Cary, NC — This week was typical with a regularly scheduled council meeting, a presentation, and a few meetings.
Monday – Questions & Concerns
Monday of weeks that have regularly scheduled council meetings, I call council members for questions or concerns they may have about the agenda. This allows staff to be prepared to address those questions at the meeting. I was able to contact all council members but two.
Issues on the agenda included questions about the loan for the Mayton Inn, a question about the bicycle and pedestrian funding allocation, questions about the Cornerstone rezoning, and a concern about two of the Land Development Ordinance amendments.
Later Monday I met with management, administration, legal, public information, and directors to go over the agenda. Staff noted that the agenda needed to be changed so that the approval of the Mayton Inn loan terms can be moved to the January 30th meeting. This will allow time for the paperwork from federal application to be received. Our meeting concluded after about 20 minutes.
After the agenda meeting I met with the town manager, deputy town manager, and assistant to the town manager to discuss about a dozen issues. Some of the issues included implementation of future parks, annexation issues, and an economic development opportunity. Our meeting lasted about an hour.
Wednesday – Ramping Up for State of the Town
Wednesday I gave a PowerPoint presentation to about 80 residents of Glenaire on the accomplishments of 2013 and the challenges of 2014. It was also simulcast throughout the Glenaire community on their closed circuit channel.
You might say this was a preliminary version of the State of the Town address. That address will be given for the first time at the Cary Chamber Eye Opening breakfast on January 22nd.
In my comments I stated that I thought Cary had a good year in 2013 and expected 2014 to be another good year. After my presentation I answered several questions from the audience which included nearby development proposals, downtown issues, and the arts in Cary. My talk and Q&A lasted less than an hour. I enjoyed my time with the Glenaire residents and hope they invite me back.
Thursday – Facilitating Downtown
Thursday's first meeting was with interested parties of a potential downtown development. Several people including the downtown manager, town manager, staff, and myself continue to work with multiple parties to try and bring them together in a collaborative effort.
As one might suspect each party wants any deal that would make their land/development better. In this meeting one party believed this proposal would benefit the other party much more.  And thus the resistance and the challenge we face.
Town Council Meeting
Our regularly scheduled council meeting was relatively short for a January meeting. The two major items for discussion were the Cornerstone Presbyterian Church rezoning and the Land Development Ordinance Amendments.
The Cornerstone rezoning had a valid protest petition which requires six affirmative votes for approval. After careful deliberation council unanimously approved the rezoning. Some of the valid protest concerns included the not trusting the church to remain there. If the church left and some other type of development took their place, a new rezoning would be required. Other concerns were traffic and buffers. Traffic is a problem and will continue to be a problem with developments at nearby Davis Drive and High House. These developments, approved prior to this council, will be a regional draw brining people to the area and increase traffic. The buffers were proposed at 40 feet and the residents wanted 80 feet. While council members expressed regret that the developer did not offer 80 feet, it wasn't enough to vote against the project.
The Land Development Ordinance Amendments had six parts and council members pulled two for discussion. The first discussion was whether or not to create a special use process to decide if detached dwellings can be in the high density portion of the town center plan. The council approved this amendment six to one citing the ability to review each request individually with the special use process. The second discussion was to whether or not revise how the density for life care communities is calculated in certain zoning districts. This originated from a request by Glenaire. The concern was that though this might be good for this case it may have unintended consequences. After discussion the council unanimously approved the amendment.
After a closed session the council meeting concluded shortly after 8 PM.
Emails
In emails from staff this week projects under review were sent to council. Projects submitted since the beginning of October include:
Fitness center and dining added to CentreGreen Way Plaza
3700 square foot restaurant in Searstone called Freddy's
Parking structure at Glenaire
High school on Roberts Road to be called Green Level High School
Pump Station on Stephenson Road
Columbarium at First United Methodist Church
Retaining walls and landscaping in the Bradford at Davis Drive and High House
Carpenter Park at Morrisville Carpenter Road and Louis Stephens
Automotive Center on Ten Ten Road
197 apartments on Cary Glen and Carpenter Fire Station
14 townhomes on Morrisville Parkway
Clubhouse in Fryar's Gate on Green Hope School Road
Grading, storm drainages, and other changes at Parkside Commons on Highway 55
Funeral Parlor on Green Hope School Road
Charter School on St Charles Place
Six additional lots in the Copperleaf subdivision
To see all plans that have been submitted and are under review go to http://www.townofcary.org/Assets/Planning+Department/Planning+Department+PDFs/planreview/Active+Projects+in+the+Review+Process+(sorted+by+date).pdf.
In emails from citizens this week we received suggestions about the town's biennial survey, requests to support the Cornerstone church rezoning, a request for a new safety and health board, a question about the status of a site plan off Kildaire Farm Road, a claim that our automated meters are used for spying, and several requests for my participation in events.
Get in Touch
This week is a big week for the council and staff with the annual council-staff retreat beginning on Thursday evening in Winston Salem. There will be two solid days of meetings which will map out our strategy for this year and for coming years. Meetings earlier in the week include a meeting with staff and a CAMPO (Capital Area Metropolitan Planning Organizational) meeting.
Well that is all for now. My next post will be on Sunday January 19th. Although I have Facebook and Twitter accounts those are not the best means of communications with me. Please send all Town of Cary questions or comments to Harold.Weinbrecht@townofcary.org and email personal comments to augustanat@mindspring.com.
https://carycitizenarchive.com/wp-content/uploads/2014/01/harolds-blog-0112.jpg
350
600
Harold Weinbrecht
https://carycitizenarchive.com/wp-content/uploads/2020/03/cc-archive-logo-450-v3.png
Harold Weinbrecht
2014-01-13 17:24:15
2019-12-07 17:01:22
Harold's Blog: Jan 12, 2014